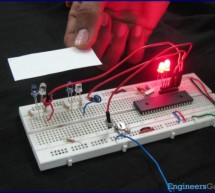 Analog comparator is an electronic device which compares the two voltage signals and provides TTL logic output to indicate the larger signal. The analog comparator is used in various applications where two inputs signals need to be compared. IR sensor is a very common example where analog comparator is used. PIC18F4550 has two in-built comparators which can be used in eight different modes. These in-built c ...
Read more

›
Interrupts are special events that require immediate attention. They cause the processor to cease the running task to serve a special task for which the interrupt event had occurred. After the special task is over, the processor resumes performing the original task. The processor can also serve these events by polling method. But polling is an inefficient technique as compared to interrupts. In the polling ...
Read more

›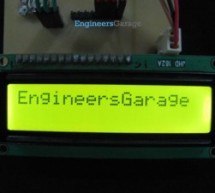 The 16x2 character LCD can work in two modes, namely, 8-bit and 4-bit. These modes basically correspond to the number of data pins used in interfacing LCD. 8-bit mode uses all the data lines and has been explained in LCD interfacing with PIC18F4550. In 4-bit mode, only four data pins of LCD are connected to the controller. This mode, thus, saves four pins of the controller unlike 8-bit mode. The configurati ...
Read more

›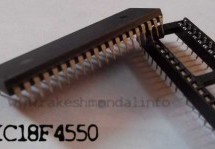 In this video, we cover how to breadboard and write the firmware for a motor controller (controlling a servo, 2 DC motors, and a stepper) with the PIC 18F4550. A few notes on this video: -I recorded most of the video during the evening of July 4th here in the U.S., there were fireworks going off in the background during most of the video. Also, there was a thunder storm at the beginning. I hope this does no ...
Read more

›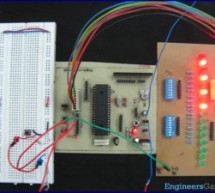 Welcome back everybody! This video covers multitasking via timers and interrupts with the PIC 18F4550. A few notes on this video: -To keep the pace of the video going I added fast forwarding more than in the previous videos. Please let me know in the comments if this was helpful or better compared to the previous videos with less fast forwarding. -I recorded a substantial part of this video, especially the ...
Read more

›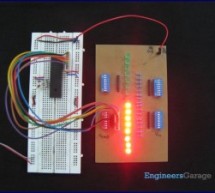 It is necessary to understand basic I/O operations of PIC18F4550 before dealing with its complexities. This article presents a way to take simple output from a PIC microcontroller. This learning would also help in interfacing of external devices with the controller. Here the output from the microcontroller is taken on a set of LEDs which are made to blink in an alternate fashion. PIC18F4550 has a total of 3 ...
Read more

›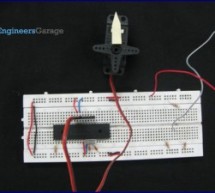 Servo systems use the error sensing negative feedback method to provide precise angular motion. Servo Motors are used where precise control on angular motion is needed. Servo motors are widely used in the field of Robotics to design robotic arms, palms, legs and so on. They are also used in RC toys like RC helicopter, airplanes and cars. The interfacing of servo motor using PIC microcontroller has been expl ...
Read more

›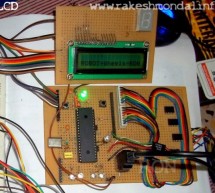 Project : Display control on a LCD (jhd162a ) Requirements jhd162a LCD PIC18f4550 Here in this project the running display of the screen is been controlled by a PIC18f4550 board which is interfaced to jdh162a lcd. jdh162a lcd is very easily available in any electronic shops. The Video below shows LCD interface with my USB board . Watch this Video Carefully. The Display on the Screen is controlled by a small ...
Read more

›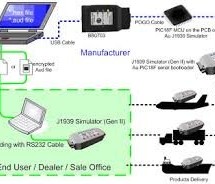 BOOTLOAD PIC18F4550 – FIRMWARE UPDATING SETTING THE PIC18F4550 IN RD/WR ( BOOTLOAD ) MODE FOR BOOTLOADING Loading / updating new code into the USB INTERFACE BOARD can be done with a Bootloader Software. While searching for good bootloader, I found some nice tutorial on eegeek.net and piccoder.co.uk for BOOTLOADING the USB INTERFACE board.  The tutorial posted on eegeek.net and piccoder.co.uk are very nice f ...
Read more

›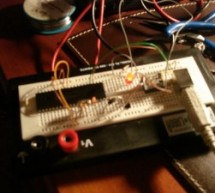 Introduction The idea of this project is to control (switch off/on) two power sockets with a computer by using its USB port. I've chosen USB in first place because I wanted to experiment with the PIC18F4550 microchip's microcontroller, and secondly because the power supplied by this port (500mA) is enough to activate a relay without any additional power supply. The firmware is based in SIXCA USBDAQ which is ...
Read more

›