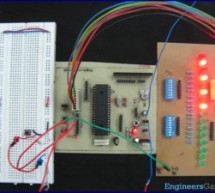 Welcome back everybody! This video covers multitasking via timers and interrupts with the PIC 18F4550. A few notes on this video: -To keep the pace of the video going I added fast forwarding more than in the previous videos. Please let me know in the comments if this was helpful or better compared to the previous videos with less fast forwarding. -I recorded a substantial part of this video, especially the ...
Read more

›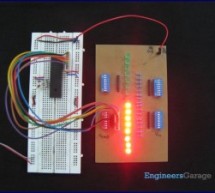 It is necessary to understand basic I/O operations of PIC18F4550 before dealing with its complexities. This article presents a way to take simple output from a PIC microcontroller. This learning would also help in interfacing of external devices with the controller. Here the output from the microcontroller is taken on a set of LEDs which are made to blink in an alternate fashion. PIC18F4550 has a total of 3 ...
Read more

›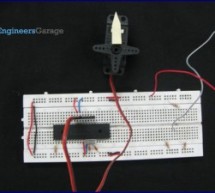 Servo systems use the error sensing negative feedback method to provide precise angular motion. Servo Motors are used where precise control on angular motion is needed. Servo motors are widely used in the field of Robotics to design robotic arms, palms, legs and so on. They are also used in RC toys like RC helicopter, airplanes and cars. The interfacing of servo motor using PIC microcontroller has been expl ...
Read more

›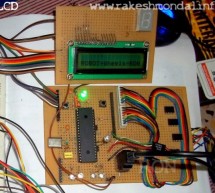 Project : Display control on a LCD (jhd162a ) Requirements jhd162a LCD PIC18f4550 Here in this project the running display of the screen is been controlled by a PIC18f4550 board which is interfaced to jdh162a lcd. jdh162a lcd is very easily available in any electronic shops. The Video below shows LCD interface with my USB board . Watch this Video Carefully. The Display on the Screen is controlled by a small ...
Read more

›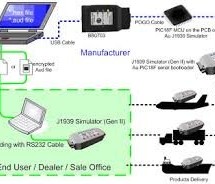 BOOTLOAD PIC18F4550 – FIRMWARE UPDATING SETTING THE PIC18F4550 IN RD/WR ( BOOTLOAD ) MODE FOR BOOTLOADING Loading / updating new code into the USB INTERFACE BOARD can be done with a Bootloader Software. While searching for good bootloader, I found some nice tutorial on eegeek.net and piccoder.co.uk for BOOTLOADING the USB INTERFACE board.  The tutorial posted on eegeek.net and piccoder.co.uk are very nice f ...
Read more

›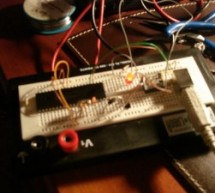 Introduction The idea of this project is to control (switch off/on) two power sockets with a computer by using its USB port. I've chosen USB in first place because I wanted to experiment with the PIC18F4550 microchip's microcontroller, and secondly because the power supplied by this port (500mA) is enough to activate a relay without any additional power supply. The firmware is based in SIXCA USBDAQ which is ...
Read more

›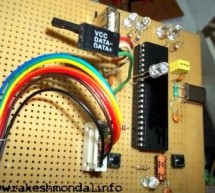 PIC18F4550 USB DEMO INTERFACE BOARD PROJECT This project / USB hardware is quiet easy to make at home with few components, this piece of hardware will be detected by your computer like any other external device once it's completed. This is a Simple USB demo interface development board project and demonstrate excellent USB interface to Microcontroller. This is my first project in this website. It is a USB de ...
Read more

›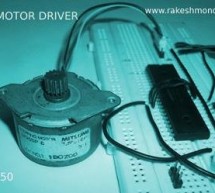 Stepper Motor Tutorial In this tutorial we are going to drive a Single unipolar stepper motor using PIC18F4550 Microcontroller in various different stepping modes. The source code and Project files are free to download at the end of this page. Stepper motor due its excellent features is very famous in between hobbyist for various robotic applications. Running DC, Stepper motor and servo is the most basic re ...
Read more

›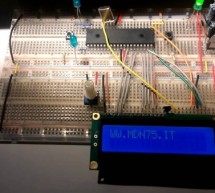 Hi welcome to my 4th chapter of PIC18F4550 programming. Here we are going to learn another methodology or technique for programming a pic18f microcontroller which would be helpful in future while dealing with complex coding. We are going to define our own header file. We are also going to see the Source Code and will understand the importance, benefits of programming a microcontroller this way on Mplab ide. ...
Read more

›
TUTORIALS PIC18F4550 Programming Tutorial in Hardware C PIC Tutorial, Mplab IDE - C18 compiler toolsuite PIC18F4550, Looking the data sheet | Ports PIC18F4550 Programming Blink led method 1 PIC18F4550 programming Method 2 Blink led PIC18F4550 Blink LED 20MHZ Oscillator | XC8 Mplab X IDE and XC8 compiler Blink LED PIC18F2550 programming: Blink LED | XC8 PIC18F4550 Tutorial: Blinking an LED | Chapter 3 Welcom ...
Read more

›