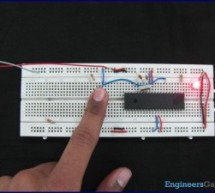 Any microcontroller based system typically has an input and a corresponding output. Taking simple output with a PIC microcontroller has been explained in LED blinking with PIC18F4550. This article explains how to provide an input to the controller and get a corresponding output using PIC18F4550. PIC18F4550 has a total of 35 I/O (input-output) pins which are distributed among 5 Ports. Each Port of a PIC micr ...
Read more

›
24 Channel USB Connected LED Controller, upto 1A per Channel This device is designed to be a versatile high-current LED controller, with the ability to sink or/and source currents up to 1A per channel with dissipation of up to 2.5w per channel. The various jumpers and transistor placement allow the device to control many different types of LED configurations with LED voltages of up to 36v. Easily controls 5 ...
Read more

›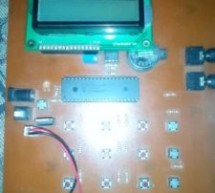 Hi Guys! This is a project that I made using pic microcontroller its an Electronic PIN Code Security System with real time clock and user define pin code features, this page contains all the details to make one yourself. ITS WORKING AND CONCEPT: Well by turning Security System on, it will ask for a PINCODE to open gate, (its 140595) if you enter it correct, the door will open. Door is opened for 1 min only, ...
Read more

›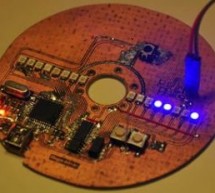 1. Quite a few POV clocks out there, why is this special? Well, mainly because it's mine. There are quite a few POV clocks out there on the web using all sorts of display mechanisms, chassis, controllers. The one I decided to build isn't exactly one of them, the main difference being in the way I wanted to transfer energy to the spindle. This would add some originality to my project, sadly the method I chos ...
Read more

›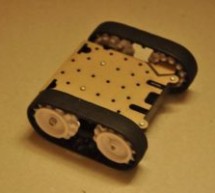 This is my attempt at designing and building an obstacle avoiding robot! RekaBot (named after a fairy (: ) can detect obstacles with an ultrasonic sensor that can move around with help from a servo. Based on the measurements she takes, the tracks are driven towards the direction with the biggest distance - avoiding obstacles. Read in and try to build one yourself! Step 1: Concept, Drawings and Preliminary B ...
Read more

›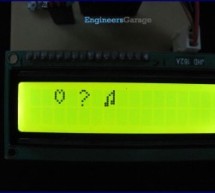 The 16x2 character LCD can also be used to display custom characters other than numerals, alphabets & special characters. Refer LCD interfacing with PIC. Some special shapes like hearts, arrows, smileys etc. can easily be displayed on the 5x8 pixel pattern of character LCD. These shapes are first stored at a special location in LCD's controller and then displayed on the LCD module. This procedure has be ...
Read more

›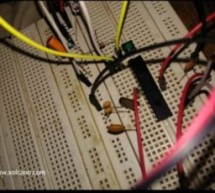 Hey Guys i am Back after 2 months with Awesome Project,This is a Complete tutorial to make PIC Microcontroller based Arduino ,which can run Arduino Programs on PIC18F4550 or PIC18F2550 Microcontroller , one advantage on this microcontroller is ,it does'nt require any External Programmers, Since it has inbuilt USB support .so guys lets get started Step 1: Things Needed ! ) PIC18F2550 (28pin) -1 2) Crystal 20 ...
Read more

›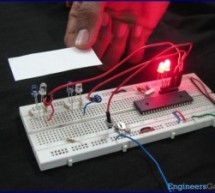 Analog comparator is an electronic device which compares the two voltage signals and provides TTL logic output to indicate the larger signal. The analog comparator is used in various applications where two inputs signals need to be compared. IR sensor is a very common example where analog comparator is used. PIC18F4550 has two in-built comparators which can be used in eight different modes. These in-built c ...
Read more

›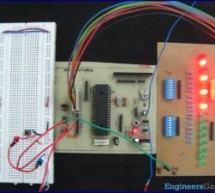 Interrupts are special events that require immediate attention. They cause the processor to cease the running task to serve a special task for which the interrupt event had occurred. After the special task is over, the processor resumes performing the original task. The processor can also serve these events by polling method. But polling is an inefficient technique as compared to interrupts. In the polling ...
Read more

›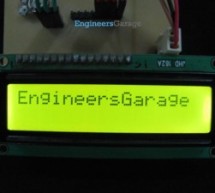 The 16x2 character LCD can work in two modes, namely, 8-bit and 4-bit. These modes basically correspond to the number of data pins used in interfacing LCD. 8-bit mode uses all the data lines and has been explained in LCD interfacing with PIC18F4550. In 4-bit mode, only four data pins of LCD are connected to the controller. This mode, thus, saves four pins of the controller unlike 8-bit mode. The configurati ...
Read more

›