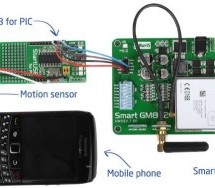 MikroEleketronika demonstrates how to build a simple home alarm system that has the capability of sending SMS to a predefined cell phone number when intrusion is detected. This project is based on StartUSB for PIC board, a small development board for PIC18F2550, which is preprogrammed with an USB bootloder so that no additional programmer is required to load the firmware. The SMS portion uses a SmartGM862 B ...
Read more

›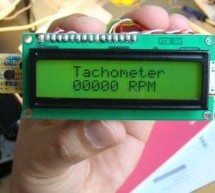 Tachometer is a device that measures the rotational speed of any shaft or disc. The unit of the measurement is usually revolutions per minute or RPM. The traditional method of measuring RPM of a rotating shaft was based on velocity feedback concept where a dc generator is hooked to the rotating shaft so that the voltage induced across the generator's terminals is proportional to the speed of the shaft. Toda ...
Read more

›
Due to its simplicity (requires minimum external components) and high availability, LM386 is very popular among hobbyists for use in low-voltage audio amplification applications. Most of the time a potentiometer is used at the input side of LM386 to provide a volume control in the output speaker. The potentiometer does not control the gain of the amplifier itself, but it creates a voltage divider network at ...
Read more

›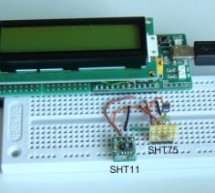 In Part 1 of this tutorial, we discussed about Sensirion's SHT1x and SHT7x series of humidity sensors, their interface specifications, the communication protocol used for transferring data in and out of the sensor, and the equations to convert their digital outputs to actual physical quantities. These sensors are capable of measuring temperature along with relative humidity and provide outputs in fully-cali ...
Read more

›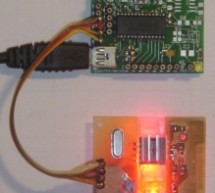 This is an example USB project showing how to interface an optical mouse sensor (the ADNS-2620) with a standard XP/Vista computer. The TD-USB-01 board with a PIC18F2550 communicates with: the PC: USB 2.0 through a mini-B connector. the mouse sensor board: SPI over 4-wire flatcable. Here are the technical specifications: PC Win XP/Vista interface application with Visual C# 2008 Express: free download. TD-USB ...
Read more

›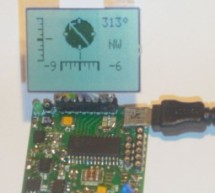 This page will show you how to use the TD-CMP modules in a way which fits you most. Here are the technical specifications of the modules: Compass: Resolution: 1° - Accuracy: 3° Tilt/Roll: (TD-CMP02 and TD-CMP03 only) Resolution: 2° - Accuracy: 5° Temperature: (TD-CMP03 only) Resolution= 1°C/F - Accuracy =1° New: Sampling rate: 12,5 to 25 samples/second. Easy Tilt/Roll calibration.(TD-CMP02 and TD-CMP ...
Read more

›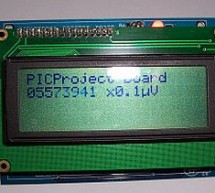 The new PIC18F2550 Project Board was designed as the development platform for student projects. The board features MCU: PIC18F2550 with external xtal, ADC: one channel 0-2.5V sigma-delta converter, Linear Technology LTC2400/LTC2420, 6-channal 10-bit ADC 0-5V, Display: Two connectors for text LCD or GLCD, USB: onchip USB port with type B connector, Power supply: onboard low dropout regulator, rechargeable ba ...
Read more

›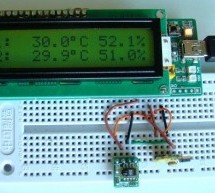 Temperature and relative humidity are two very important ambient parameters that are directly related to human comfort. Sometimes, you may be able to bear higher temperatures, if there is a lower relative humidity, such as in hot and dry desert-like environment. However, being in a humid place with not very high temperature may make you feel like melting. This is because if there is high relative humidity, ...
Read more

›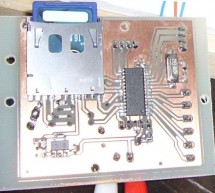 Daft Punk Table Replica Graphics Controller This instructable presents a graphics controller card for something like the Daft Punk Table Replica. This should be used in conjunction with a driver board (output expander) like this one, which will drive the high loads presented by the table. This is a work in progress and collaborations on this instructable are welcome. *audio used under creative commons licen ...
Read more

›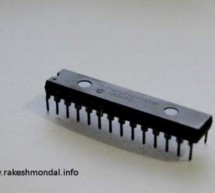 Welcome to another chapter of PIC18F programming Tutorial. In this chapter we are going to program a simple 28 pin PIC18F2550 microcontroller using mplabx IDE and XC8 Compiler. The concepts for programming a pic18f2550 microcontroller is still going to be almost same as previous tutorials on pic18f4550 microcontroller, however since pic18f2550 is a different microcontroller in the same pic18F family, so lit ...
Read more

›