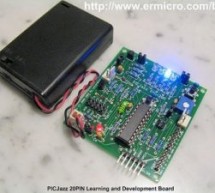 The PICJazz 20PIN board from ermicro is designed to be used both as the Microchip PIC microcontroller learning and development board. The PICJazz 20PIN board is stand alone microcontroller module equipped with the latest 8-bit class Microchip midrange and high performance such as PIC16F690 or PIC18F14K50 microcontroller that could be used for wide range of applications including embedded controller, remote ...
Read more

›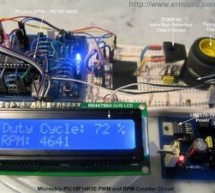 Equipped with sophisticated Enhanced Capture/Compare/PWM (ECCP) peripheral the Microchip PIC18F14K50 microcontroller could produce up to four PWM channels output. The enhanced PWM (Pulse Width Modulation) mode in ECCP peripheral is capable to drive the full bridge DC Motor circuit directly both in forward or reverse direction. It also could generate single PWM output on the selectable PIC18F14K50 pins when ...
Read more

›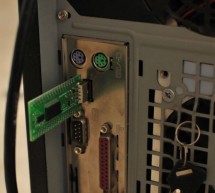 The Trickster - USB Computer Prank Plug The Trickster into your victim's computer, and it will randomly move their mouse while playing a game or using the desktop; Compatible with all operating systems Harmless fun: Acts as a second mouse, and goes away when you remove The Trickster from their computer Even if you victim is computer literate he will suspect a virus or a remote control software in first plac ...
Read more

›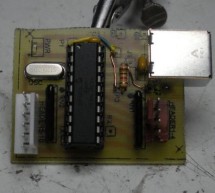 Quick Key Adapter, 10 Button HID Keyboard This Instructable covers creating a USB connected Human Interface Device Keyboard that has 10 button inputs which are mapped to key combinations in the firmware. Key combinations can be quickly accessed without using the keyboard which may be inconvenient to use. Such as with a MAME or similar machine where the keyboard may be stored or inaccessible or certain keys ...
Read more

›