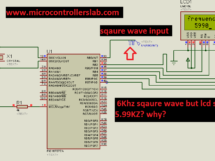 Digital frequency meter with LCD display  can be used to measure frequency of square wave. With little bit modification in this embedded systems project you can also measure frequency of sine wave. I will also discuss it at the end of this article.In this digital frequency meter PIC16F877A microcontroller is used to measure frequency with the help of external interrupt and 16 * 2 LCD is used for digital dis ...
Read more

›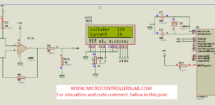 AC voltage measurement using pic microcontroller and op-amp.You have came across many online tutorials  on various websites about voltage measurement using different microcontrollers. But all these tutorials are about measurement of low  DC voltage.In this project, you will learn how to measure high AC voltage using PIC16f877A micrcontroller. Page Contents [hide] 1 Alternating voltage measurement : 1 ...
Read more

›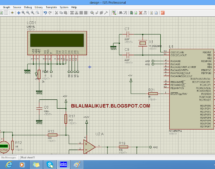 alternating current measurement using pic microcontroller. In this artcile I will discuss how to measure alternating current using current transformer and pic microcontroller. After reading this, you will be able to design AC Ammeter using PIC16F877A microcontroller. It is very important task in pic microcontroller projects. I have already posted a dc current measurement circuit with code. you can also read ...
Read more

›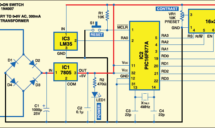 Temperature monitoring and control is important in industry environments. Sensors are widely used for measurement of temperature. Usually, a temperature sensor converts the temperature into an equivalent voltage output. IC LM35 is such a sensor. Here we describe a simple temperature measurement and display system based on LM35 sensor and PIC16F877A microcontroller. The temperature in degrees Celsius is disp ...
Read more

›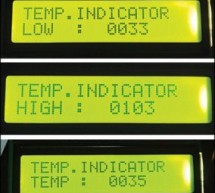 Digital temperature controller is an essential instrument in the field of electronics, instrumentation and control automation for measuring and controlling temperatures. It can be used as much at homes as in industrial applications. Different types of analogue and digital temperature controllers are readily available in the market, but they are generally not only expensive, their temperature range is also u ...
Read more

›
What do you do if you have a spare LCD module with backlight, a weird 16 button keyboard, and a PIC16F877A microcontroller gathering dust? A monster Martian Clock immediately springs to mind. You are probably thinking "There are hundreds of PIC clocks on the Net - do we need yet another one?!" Well, this one is a bit different: It has 16 timers that can be independently paused and restarted, and can run for ...
Read more

›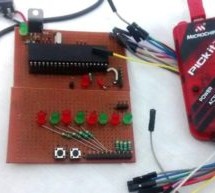 This will be the fifth tutorial in our PIC Tutorial Series, which will help you to learn and use Timers in PIC16F877A. In our previous tutorials, we had started with Introduction to PIC and MPLABX IDE, then we wrote our first PIC program to blink the LED using PIC and then made a LED Blinking Sequence by using delay function in PIC Microcontroller. Now let us use the same LED Blinking sequence which we have ...
Read more

›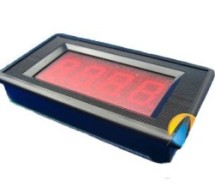 This PIC LCD volt meter project uses a PIC micro and an HD44870 LCD display. The analogue input is taken directly to the analogue input pin of the microcontroller without any other processing. So the input range is from 0V to 5V - the maximum source impedance is 2k5 (for testing use a 1k pot). To improve the circuit add an opamp in front to present greater impedance to the circuit under test. The output imp ...
Read more

›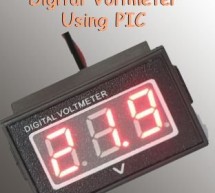 Speedometer is a speed measuring gauge used to calculate the speed of motor vehicles. They are mainly of two types- electronics and mechanical. Digital speedometer measures the speed and mileage in vehicles. Normally both types work on the principle of electromagnetism, however they have a disadvantage that they cannot be used if there are no wheels on the moving object. Here I am introducing a simple digit ...
Read more

›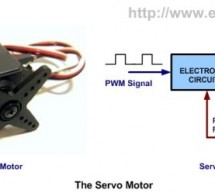 Servo motors are widely used in robotics and industries for motion control. They can be controlled by PWM signals where the required angle of rotation can be located by a particular PWM signal. So In this article we'll see in detail on PWM servo control and how servo motor control using pic16f877a is possible. Servo motors have an output shaft which is connected to an arm and the mechanical connections are ...
Read more

›