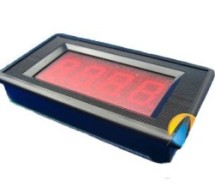 This PIC LCD volt meter project uses a PIC micro and an HD44870 LCD display. The analogue input is taken directly to the analogue input pin of the microcontroller without any other processing. So the input range is from 0V to 5V - the maximum source impedance is 2k5 (for testing use a 1k pot). To improve the circuit add an opamp in front to present greater impedance to the circuit under test. The output imp ...
Read more

›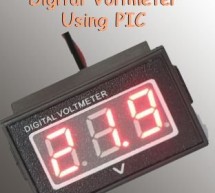 Speedometer is a speed measuring gauge used to calculate the speed of motor vehicles. They are mainly of two types- electronics and mechanical. Digital speedometer measures the speed and mileage in vehicles. Normally both types work on the principle of electromagnetism, however they have a disadvantage that they cannot be used if there are no wheels on the moving object. Here I am introducing a simple digit ...
Read more

›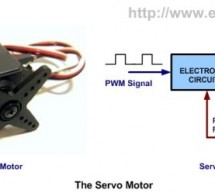 Servo motors are widely used in robotics and industries for motion control. They can be controlled by PWM signals where the required angle of rotation can be located by a particular PWM signal. So In this article we'll see in detail on PWM servo control and how servo motor control using pic16f877a is possible. Servo motors have an output shaft which is connected to an arm and the mechanical connections are ...
Read more

›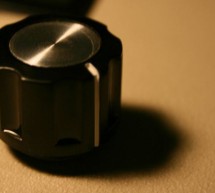 How to interpret the direction of rotation from a digital rotary switch with a PIC The objective for this Instructable is to illustrate how to interface a digital (quadrature coded) rotary switch with a microcontroller. Don't worry, I'll explain what quadrature coded means for us. This interface and the accompanying software will allow the microcontroller to recognize the direction of rotation for each mo ...
Read more

›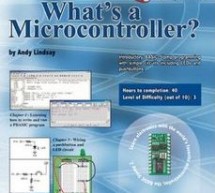 [video width="600" height="450" id="x5C4nYkIkZw" type="youtube"] ...
Read more

›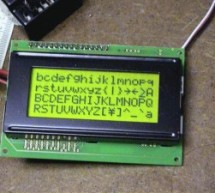 This project shows you how to create a serial LCD module that you can drive from any serial RS232 interface. It uses a pure ASCII command set so you can control it easily from a terminal program such as Hyperterminal. There  are no 'odd' command sequences such as 0xef to define a command  - you can type all commands at the terminal interface making it very easy to use It's also easy to test it out manually ...
Read more

›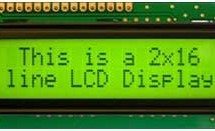 PIC16F/18F Slicker Board The PIC16F/18F Slicker board is specifically designed to help students to master the required skills in the area of embedded systems. The kit is designed in such way that all the possible features of the microcontroller will be easily used by the students. The kit supports in system programming (ISP) which is done through USB port. Microchip's PIC (PIC16F877A), PIC16F/18F Slicker Ki ...
Read more

›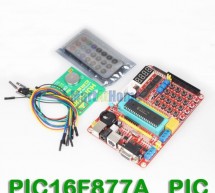 This PIC16F877A microcontroller tutorial answers the question, " How to use timer0 of PIC16F877A and how to handle its interrupts? " Using PIC16 simulator (Proteus) you can verify this PIC timer0 code and change it according to your needs. This code is written in C language using MPLAB with HI-TECH C compiler. You can download this code from the 'Downloads' section at the bottom of this page. It is assumed ...
Read more

›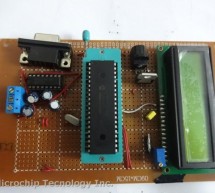 I have designed a PIC18F877A micro controller project to read temperature from an LM35 using ADC, display it on an LCD and transmit it to a serial port. When the program starts, sometimes it shows a startup message - sometimes it doesn't display anything. Also, the serial port connection is not working. Can anyone help - am I missing something? Are there any ground connections missing? My code: #include #de ...
Read more

›
The Microchip PIC16F877A has 40 pins 33 of them can be input or output. In this simple project I am going to configure this microcontroller to blink a 33 LED each LED is connected to one I/O pin. The PIC16F877A has 8 analog channels, so we have to configure all these channels as digital output. The pin RA4 is an open drain output we must add a pull up resistor to turn it on and off. The circuit schematic is ...
Read more

›