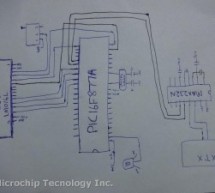 I have designed a PIC18F877A micro controller project to read temperature from an LM35 using ADC, display it on an LCD and transmit it to a serial port. When the program starts, sometimes it shows a startup message - sometimes it doesn't display anything. Also, the serial port connection is not working. Can anyone help - am I missing something? Are there any ground connections missing? My code: #include #de ...
Read more

›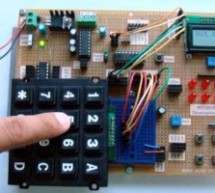 Interfacing LCD and Keypad are one of the important interfacing concepts of PIC microcontroller since both the input and output element can form a complete embedded system design. This tutorial is about teaching you how to get input input values from keypad by polling method and display the input into a 16×2 LCD. 16×2 LCD: This type of LCD is widely used to display the status of the system and to display th ...
Read more

›
You might have come across several applications where we need to control a specific device based on analog parameter. This Embedded system works in a similar concept where we are about to control the speed of a DC motor using based on the external temperature. The rise in temperature will result in increase in speed of the motor and vice versa. These type of Temperature controlled fan systems can generally ...
Read more

›
Large Dancing Robot Build a large dancing robot. This was supposed to be a walking robot, but it more kinda beebopped around. video on last step. Build a Prototype First, The _Prototype_: Before you make a large, high power robot, it's good to make a smaller scale prototype. I made a simple walking robot using = Brains: PIC16f877A, = Actuators: two small geared pager motors (http://www.solarbotics.com/produ ...
Read more

›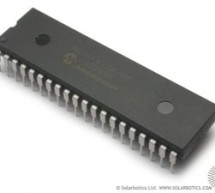 A Project entitled "PIC Microcontroller Unit" presented by Quezon City Polytechnic University (QCPU), Fourth year students of Bachelor of Science in Information Technology (BSIT), Major in Computer Technology. For the elecytive subject of "MIcroprocessor". Submitted by Group number two(2) and to be submitted to Professor Ambito. For School Year 2012-2013, Second Semester. Group Members: Graellos Cesar Jr. G ...
Read more

›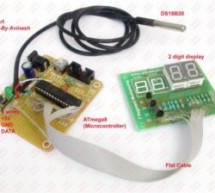 In this article you will learn how to interface temperature sensor DS18S20 with PIC16F877A microcontroller and atmega88 avr microcontroller. Complete interfacing circuit diagram and code for both PIC microcntroller and AVR microcontroller. DS18S20 interfacing with pic code is written using Mikro C for pic. Code for AVR microcontroller is written using Mikro basic complier for avr. Let's start with basic int ...
Read more

›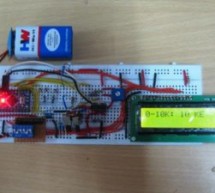 Digial ohmmeter using pic microcontroller is designed in this project. Digital ohmmeter is used to measure resistance of any resistance or any circuit. It can measure resistance between 0-1MΩ with precision of ±5  percent.  PIC16F877A microcontroller is used in this project to measure resistance by doing signal conditioning of measured resistance. LCD is used to display resistance value. Voltage divider con ...
Read more

›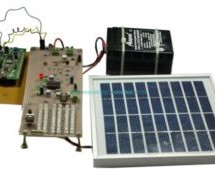 Auto intensity control of street lights using  pic microcontroller, In this article you will learn how auto intensity control system of street lights works? How to control auto intensity of street lights? What is the purpose of auto intensity control of street lights? How you can design this project very easily using simple electronic components and pic16f877a microcontroller. Let's start with basic introdu ...
Read more

›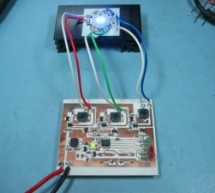 The RGB LED contains three LEDs encased in one shell: Red, Green and Blue (some contain an extra blue led - as blue LEDs generate less output intensity (candela) per mA). It looks like a single white led except that it has four leads - one for the common ground connection and one for each led. Basic operation The average current through each of the LEDs determines it's light output i.e. its contribution to ...
Read more

›
Automatic control of street lights is deigned to turn on and turn of street lights automatically. This project check the amount of light. If light is 80 percent available, it automatically turn off street lights. But if amount of light is less than 80 percent, this project will automatically turn on street lights. one can also adjust it according to its requirement. Light sensor is used to detect intensity ...
Read more

›