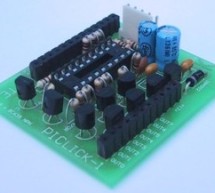 This module is so simple, I'm surprised it has not been thought of before. You can fit a PIC16F84A or PIC16F628 and it becomes a "buffered PIC chip." Look at the circuit diagram first to see what the module is doing. It's buffering 5 of the input lines with a 1k resistor and buffering 8 output with a driver (actually a sinking) transistor. If you fit a PIC16F628 chip, you can use the RC oscillator inside th ...
Read more

›
Introduction Sometimes you only need a simple and cheap RS232 terminal to get sufficient control over a PC or a RS232 device. There is no need, no space or even no power to place a monitor, a computer case and a keyboard. Maybe there exists also the problem, that the PC or the device is located somewhere else and you want to interact with it over a short distance. The cheapest way to obtain a complete user ...
Read more

›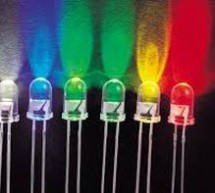 This experiment turns on a LED when button A is pressed. The button is connected to the lowest bit of Port A (bit0). When the button is pressed, the line goes HIGH. This is called positive logic. The LED is connected to the lowest bit of Port B (Bit0). Any bit of any port can be an input or output. It is convenient to make port "A" an input and port "B" an output. Port A has 5 lines and port B has 8 lines. ...
Read more

›
Another method that helps program development besides a dot LED as the output device is a serial bit. With a serial transmission to a terminal emulator program, developer may then test program running easier than a dot LED. One of my circuit uses PIC16F84 having one bit for sending ascii character with "printf" function. The PIC16F84 provides a very convenient way of connecting serial data to terminal. We m ...
Read more

›
Introduction The F84 MRTC was my second design of a miniature real-time controller. This version uses PIC16F84 running with a low power X-tal 32,768Hz. The scheduler for 6-channel output was saved in EEPROM. No terminal for serial downloading of the scheduler. It's suitable for fixed scheduler job. Two AA size battery provides +3V backup for clock operation when main power has failed. Time setting at 19:00 ...
Read more

›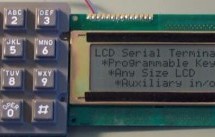 LCD Serial Terminal Introduction: In the 1980s a serial terminal was a big thing with a picture tube and keyboard. You used it to communicate with a computer by RS-232 cable or with a modem. In this century, we still sometimes have need for a serial terminal, and we'll typically use a personal computer running a terminal program (Hyperterminal, bundled withWindows, is a terminal program). This project is a ...
Read more

›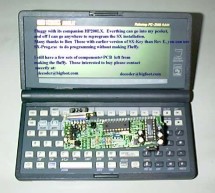 I was trying to think of a suitable name for this project, and after literally seconds of careful deliberation, I gave up and decided to call it Fluffy. Sorry. Anyway, Fluffy is a SX programmer for people who havealready experimented with PIC chips, and want to try out the Scenix SX family. I built Fluffy because I wanted to experiment with the SX's, but didn't want to spend $300 or so bucks on the official ...
Read more

›
Built using a PIC16F84, about 4 hours worth of code and a few bits on a breadboard. This was the first time I've worked with PIC's so it was a learning exercise. I started with the 'Hello World' microcontroller equivalent i.e.  Blinking LED, then tried the 'Knight Rider' sequencing LEDs, and then hacked this together. The code is written and assembled using the Microchip MPLAP IDE V5.70.  I only did this as ...
Read more

›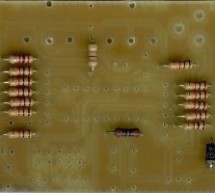 This text describes how to build my PIC16F84 based game system, before you start you should read through the whole text one time. Note that many components are sensitive to too much heat and will get damaged if you heat them too much when soldering. The drawn placement images show components to mount in each step in black and the components mounted in previous steps in gray. When soldering the components on ...
Read more

›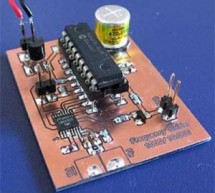 Background Most multimeters can measure frequency, but they are not sensitive and the max frequency is not always so high. The same problem can be found with older frequency counters. This project will describe a prescaler which will work up to 2.5GHz and with very high input sensitivity. The prescaler will divide the input frequency with either 1000 or 10.000. The divided output signal is 0/5 volt and can ...
Read more

›