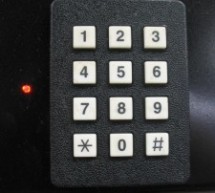 Introduction This program is a simple combination lock that I designed for an old Sentry® fire safe that was given to me without any lock electronics. I created a front panel with a keyboard and microprocessor with a six-digit combination sequence. Details The LED flashes to show it's alive after power is applied. The lock solenoid requires 6VDC at approxmately 2 amps. Given that a small 9V battery is used ...
Read more

›
Introduction This project is for the hobbiest who wants to build a measurement and display unit for an Awana Grand Prix® track (also known as a Pinewood Derby track.) The racetrack for which I designed this unit is a 4-car track. A car is approximately seven inches long, is released by a gate at the starting line, rolls down the ramp by gravity, and crosses the finish line in approximately five seconds. Thi ...
Read more

›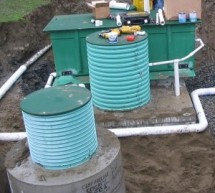 Introduction This program is an experimental timed-discharge adapter for a Vericom control panel used with an Orenco Systems AdvanTex® wastewater treatment system (sewage filtration system) marketed by Wastewater Technologies, Inc. Although the Vericom firmware is capable of modification to provide timed-discharge capability by a firmware download via telephone, this adapter was just an experiment to prove ...
Read more

›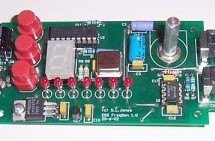 An extremely simple and low cost Sine/Square wave generator based on the Analog Devices AD9835 Direct Digital Synthesis (DDS) Generator chip. The frequency can be set for any frequency from 1Hz to 10MHz in 1Hz resolution steps! All this with three push buttons and a novel "sliding window" LED display. The controller chip is a Microchip PIC16F628. There is no wiring, and the PCB fits into a standard UB3 Jiff ...
Read more

›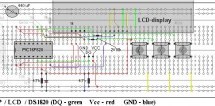 This simple project uses a Dallas DS1820 one wire temperature sensor and a pic 16f628 microprocessor. A simple temperature regulator where a LED symbolizes the Fan. Data derived from the DS18s20 is a 9bit centigrade temperature measurement. As mentioned the temperature sensor communicates over a one Wire bus that requires only one data line and ground for communication with a central microprocessor. The DS1 ...
Read more

›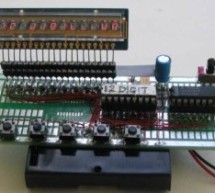 It's 1970 and a 12 digit LED Display for pocket calculators has just been released. Nation Semiconductors are in the forefront of designing miniature displays for calculators and have a range from 2-digit to 16-digit displays. The actual 7-segment displays are so small it takes a bubble magnifier in front of the LEDs to see the digits. We have used one of these in this project. Fast forward to 2011. These d ...
Read more

›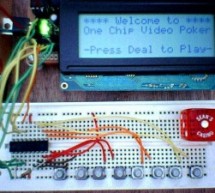 This is a simple video poker game for the PIC 16F628 and a 20x4 character LCD. It's written in PIC assembly for MPASM. I started the project in 2002. I originally intended it as a birthday present for my brother, who is an enthusiastic if occasional player of casino video poker. This Mark I version foundered, though, as the PIC 16F84 didn't have quite enough program ROM to handle it; I shelved the project u ...
Read more

›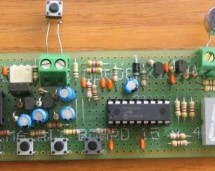 This is the lowest-cost dialing alarm on the market and shows what can be done with a PIC microcontroller. The complete circuit is shown below. You cannot see all the features of this project by looking at the circuit - most of them are contained in the program. So, read on and see what we have included. . . The programming socket is not on the PC board - it has been added for the time when you want to modi ...
Read more

›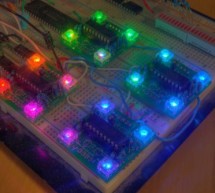 I am a big fan of LEDs.  Bright, colorful, flashing LEDs.  So, given my affinity for LEDs, I decided to work on a controller that me and a few of my friends could use as an art project/passive information display.  I have posted videos from the first prototypes (here and here), but it has been tough to dedicate time to further development given my research, so I thought I would post the information so that ...
Read more

›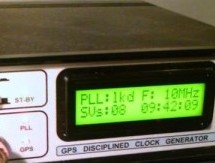 GPS satellites and GPS Ground Segment need extremely accurate timing to allow GPS users to know their own position on the Earth. Rubidium and Cesium clock generators are extensively used and maintained to synchronize and generate the signals that our inexpensive navigator gets from the GPS satellites orbiting at 20000 Km. Many commercial systems use the same GPS signals to extract time marks or high-frequen ...
Read more

›