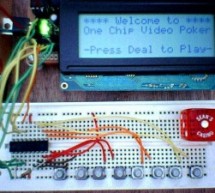 This is a simple video poker game for the PIC 16F628 and a 20x4 character LCD. It's written in PIC assembly for MPASM. I started the project in 2002. I originally intended it as a birthday present for my brother, who is an enthusiastic if occasional player of casino video poker. This Mark I version foundered, though, as the PIC 16F84 didn't have quite enough program ROM to handle it; I shelved the project u ...
Read more

›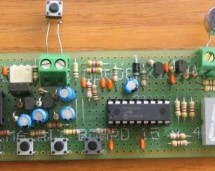 This is the lowest-cost dialing alarm on the market and shows what can be done with a PIC microcontroller. The complete circuit is shown below. You cannot see all the features of this project by looking at the circuit - most of them are contained in the program. So, read on and see what we have included. . . The programming socket is not on the PC board - it has been added for the time when you want to modi ...
Read more

›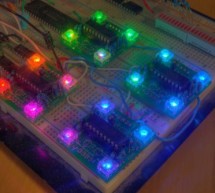 I am a big fan of LEDs.  Bright, colorful, flashing LEDs.  So, given my affinity for LEDs, I decided to work on a controller that me and a few of my friends could use as an art project/passive information display.  I have posted videos from the first prototypes (here and here), but it has been tough to dedicate time to further development given my research, so I thought I would post the information so that ...
Read more

›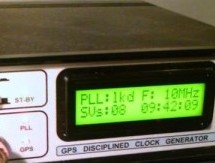 GPS satellites and GPS Ground Segment need extremely accurate timing to allow GPS users to know their own position on the Earth. Rubidium and Cesium clock generators are extensively used and maintained to synchronize and generate the signals that our inexpensive navigator gets from the GPS satellites orbiting at 20000 Km. Many commercial systems use the same GPS signals to extract time marks or high-frequen ...
Read more

›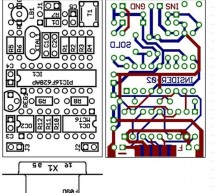 This project was sent by Electrical Engineer Atanasios Melimopoulos (Copyright (c) June 15, 2007) INTRODUCTION: In-Circuit-Debuggers, as you may already know, have become the PIC's debugging standard tool for many programmers because it's easy use and handy interface to the target picplaced- board. They come with MPLAB plug-ins that provides a full rich set of commands and functions in order to debug your c ...
Read more

›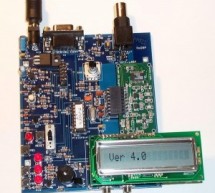 Description -- What is the PIC-EL board and what can you do with it? Specification -- What features are on the PIC-EL project board? Schematic -- Circuit diagram on this web page or in PDF format Builders' Notes -- Check here for special tips or cautions in building the kit. Test Software -- The latest test software for board checkout.  Has many software routines that may be used as building blocks for your ...
Read more

›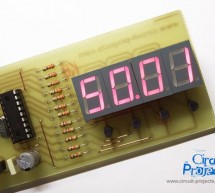 In this project we are building a basic and low cost frequency counter circuit . It can measure from 16Hz to 100Hz signals with a maximum amplitude of 15V. The sensitivity is high, the resolution is 0.01Hz. The input signal can be a sine, a square or a triangle waveform. The counter can be used in many applications. For instance, to observe an oscillator's accuracy, to measure the mains frequency or to find ...
Read more

›
This project is not to introduce Tic Tac Toe. Everyone knows this game. It's to introduce two features. Bi-coloured LEDs, microcontrollers and the skill of writing an ALGORITHM. You can use the project to learn the skills of creating the Tic Tac Toe program or create animations on the 3x3 display. Tic Tac Toe is one of the simplest yet most-challenging games to be invented. With just a choice of nine locati ...
Read more

›
Introduction The problem was this...at Redeeming Grace Church we were meeting in a public school prior to moving in to our permanent facility. Each Sunday morning we would bring in three large percolating coffee pots to brew regular, decaf, and hot water for the mid-service break time. Each pot drew 9 amps. Because the average 120VAC power receptacle "outlet" in the USA is protected by a 20-amp breaker, thr ...
Read more

›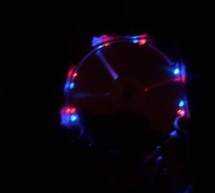 ave an old hard drive that no longer works? As long as it still spins up chances are you could build a clock out of your old hard drive! You will need some electronic knowledge, some common electronic components and a bit of patience. The clock that is produced isn't exactly practical since most hard drives (especially older ones) are too loud for a clock that is to operate 24 hours a day. VIDEOS Watch a vi ...
Read more

›