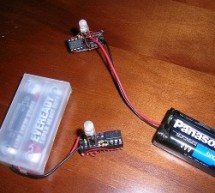 I had a few multicolor LEDs laying around and wanted to whip up a color-blending nightlight. I built 2 devices, each in its own 20 pin DIP socket without soldering. A 3-pin header is included so I can reprogram the light on-the-fly if desired. On my first build, I used wire-wrap. The next one used multiple wires pushed into the socket. A bit more difficult, but no wire-wrapping or soldering necessary. Parts ...
Read more

›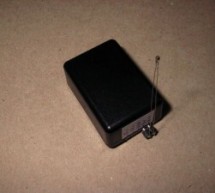 Description This project uses a MicrochipPIC microcontroller, a serial EEPROM and a thermistor to create a temperature recorder. Performance The temperature is measured and stored at user programmable intervals; this can be from 1 second to 256 seconds. The time interval is set by programming it and the start time into the EEPROM. Most of the time the PIC will be asleep and the EEPROM IC is inactive. This g ...
Read more

›
LED fireflies prototype hello all, heres an attempt i made at something like an LED throwie..the problem (for me) with led throwies is that they just consume their battery, and produce light.. but they could be better at doing both.. first you have to accept the premise that your willing to spend a bit more for the tradeoff.. the inspiration for this came from some of my other projects, and of course the "L ...
Read more

›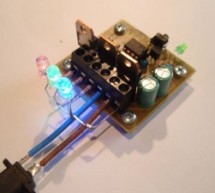 Description Since I published the original RGB LED driver (photo right) I've had many enquiries from people asking how they could make the original board work with more LEDs.  I'd already made a couple of custom boards up for myself, so I finally decided it was time to put together one for the website. The RGB LED driver described on this page uses logic level 'N' channel MOSFETs which allow it to control L ...
Read more

›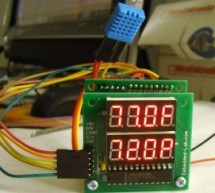 The objective of this project is to illustrate a technique of implementing adaptive brightness control to seven segment LED displays. It consists of a closed loop system that continuously assesses ambient light condition using an inexpensive light-dependent resistor (LDR) and uses that information to adjust the brightness of the display. For the proof of concept, the technique is applied to construct a digi ...
Read more

›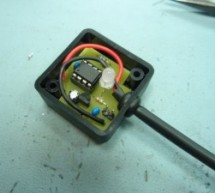 Description Recently I got a new motorbike and on my second trip out, with only 50 miles on the clock the rectifier/regulator unit failed.  The battery on a bike is pretty small and with the head light permanently on and all the ECU, ignition and fuel injection stuff it didn't take long to run the battery flat.  Fortunately I'd stopped and there wasn't enough charge left to turn the engine over, but it's po ...
Read more

›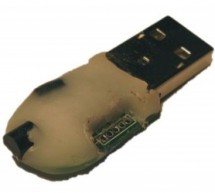 The EnvStick is cheap, homemade temperature sensor that plugs into a USB port. It provides a simple way to collect a room's ambient temperature. I made it for fun. EnvStick Features: - Temp sensor (+/- .5 deg C) - USB 2.0 - Windows/Linux software - Poll up to 100 times/minute- In-circuit programming- Only 11 components- Indicator LED The EnvStick shows up as a serial port – a COM port on Windows boxes. Here ...
Read more

›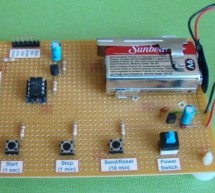 It is a very simple data logger project based on PIC12F683 microcontroller. The microcontroller reads temperature values from a temperature sensor on a regular interval basis and stores them into its internal EEPROM memory. The recorded temperatures can be later transferred to a PC through serial interface. I originally published this project on electronics-lab.com last summer. I thought this could be a ver ...
Read more

›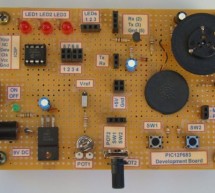 Introduction Electronics is my hobby. When I was in college I had some experience with microcontrollers; I did few projects with Atmel's AT89C51. Recently, I have grown interest on PIC microcontrollers, and I thought I should start with 8-pin microchips. I picked PIC12F683 microchip. This microcontroller fascinated me a lot because I wanted to see what we can do with an 8-pin microcontroller (out of which 2 ...
Read more

›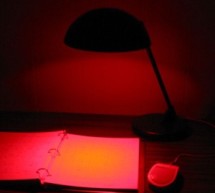 When doing astronomy observing at night preserving night vision is critical. This requires using the minimum amount of light that makes the sky charts readable. What is this minimum level depends on how dark are your surroundings, how much time you have spent in darkness, how well your eyes adapt for night vision, what type of charts are you using, what object are you observing, and so on. My old astronomy ...
Read more

›