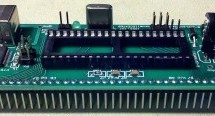 This project is specially designed to measure surface mount capacitors in the range 1p to 920n and electrolytics in the range 1u to 100u. The biggest problem with surface mount capacitors .  .  .  they are not identified! And you cannot determine their value by the size of the component. This makes it very difficult. Unless you know the value when taking it off a reel, they can get mixed up and fitting a 22 ...
Read more

›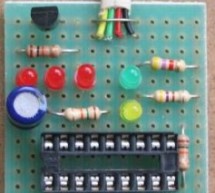 PIC Programmer MkV is designed to get you into PIC Programming for just a few dollars. It uses just 12 components. Most of them will be in your "junk-box" and the PC board is a small piece of matrix board. It's the cheapest way to get started. As well as PIC PROGRAMMER MkV you will need these 4 things: 1. A desk-top computer with DB-9 serial port. (This programmer will not work on a lap-top computer and may ...
Read more

›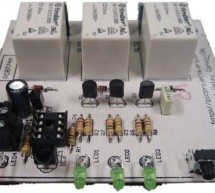 Description This project is a 3 channel infrared (IR) remote controlled relay driver.  It works with 12-bit SIRC IR signals as used by Sony remote controls. The controller also features the ability for the user to 'program' the commands it will respond to using  the IR remote control.   Each of the three relay channels can also be individually configured for either toggle or momentary switch action. Althoug ...
Read more

›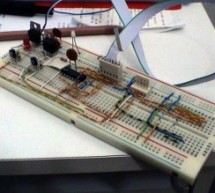 Description Schaer is a generic programmer circuit capable of uploading and downloading firmware to/from several electronic devices like microcontrollers and eeproms. This and other programmers came to my attention when I was working in CAMBADA, the robotic soccer team from the University of Aveiro, and since all other programmers available there were too expensive for me to buy or build, I decided to build ...
Read more

›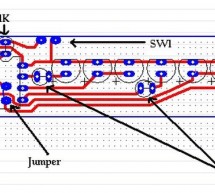 Anthony from Cumaná, Venezuela, made his own "Persistence of vision" (POV) display, similar to my Air Display but it can be mounted on any bicycle wheels and it displays fifteen messages in Spanish. Here is the PCB with each part of the project. It uses a 12F629, works with a voltage of 3Volts This is the PCB top view to determine the location of each part. The yelow ones are the resistors, the red ones are ...
Read more

›
Description As featured in Electronics Weekly Gadget Freak (20/02/2008) The main reason I made this version is that I wanted to fit it in to the base of an Ikea Mylonit lamp. This lamp is made entirely from glass and has a small recess in the base with an entry for the power lead.  Since it had nowhere to fit a separate power connector but did have a slot for a power lead to pass in to the base, I needed to ...
Read more

›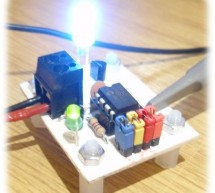 Description This project functions as a simple strobe for driving an LED.  The use of an output transistor allows it to pulse the strobe LED with a current up to 100mA. Four jumpers provide options for changing the pulse width, strobe repeat interval and single or double strobe flash.  The programmer ready code has default timings which are easily customised by editing values in the PIC's EEPROM at program ...
Read more

›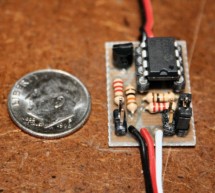 This project, called "Mini-Beacon", is a miniature programmable LED Flasher that is based around the PIC microcontroller.  This project grew out of an idea and recommendation posted on RunRyder.com.  The Mini-Beacon basically simulates the light emitted from a rotating light beacon such as those used in older police cars and fire engines.  As seen from the observer's perspective, as a real rotating beacon r ...
Read more

›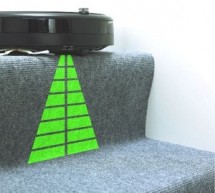 The Virtual Wallis a circuit to mimic the behaviour of the iRobot Virtual Wall/Lighthouse, provided with the robot. It produces the same infrared pattern and the robot sees it as another virtual wall, blocking its path, while vacuuming. This circuit was built mostly using SMD components to reduce its size, nearly to the size of a 9V battery (PP3/6F22/6LF22/etc). Design Considerations After examining the ori ...
Read more

›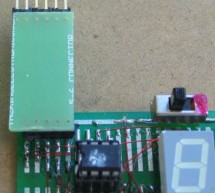 This project produces a number of effects on a set of three LEDs. You can also produce your own sequence and store it by using the 3 buttons. You can build the project on Matrix Board or buy a complete kit with pre-programmed chip. You can also program the chip yourself and use this project as the beginning to: "learning to write your own programs." This project takes the place of a number of flashing circu ...
Read more

›