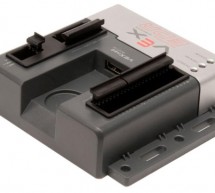 I'm completely new to the world of PIC Microcontrollers and electrical engineering so please go easy Anyway, I managed to program my PIC 16f627 to turn on three LEDs when push button (trigger button) is pressed and start a shut down sequence (basically each LED toggles off one after another with a 5 second delay in between) when another pushbutton is pressed (reset button). I've been testing this on a Velle ...
Read more

›
Appendix B: Examples The purpose of this chapter is to provide basic information about microcontrollers that one needs to know in order to be able to use them successfully in practice. This chapter, therefore, does not contain any super interesting program or device schematic with amazing solutions. Instead, the following examples are more proof that program writing is neither a privilege nor a talent issue ...
Read more

›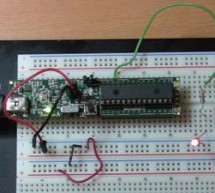 The PIC32 single-board computer is a de facto standard tool for developing microcomputer applications within the hobbyist and educational communities. It provides an open-source hardware (OSH) environment based on a simple microcontroller board, as well as an open-source (OS) development environment for writing software for the board. Here's an approach that enables PIC32 code to be configured for execution ...
Read more

›
This post would provide a working example of how to make a simple Current Meter (DCM) using 16bit PIC microcontroller and a series shunt resistance. We have very precise ammeter current measurement with a 10bit ADC and with a tolerance of ±10mA. You may download code and Proteus Simulation from the download section at the bottom of this post. I am using MPLAB X IDE, C30 Compiler and Proteus Simulation on v8 ...
Read more

›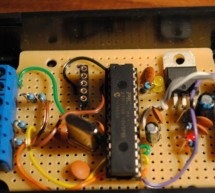 PIC32 ICSP Programmer v1.0 is based on a simple PIC32MX270F256B microcontroller basic circuit. It connects to a PC via USB 2.0 port and therefore needs no external power supply. It may be used to program a PIC32 microcontroller on a circuit via ICSP interface or you may add a programming header. It basically works similar to PICkit3 when programming a PIC32 microcontroller. The programmer uses the right han ...
Read more

›
In this article, I will discuss how to design digital ac watt meter using pic microcontroller. Lets start with basic introduction of watt meter. What is Watt meter? Watt meter is electrical device which is used to measure real power in AC circuits and total power in DC circuits. You may have used watt meter in electrical labs. Watt meter most frequently used in electrical labs for performing various lab tas ...
Read more

›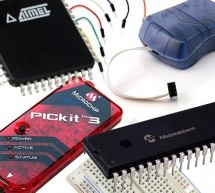 Many people using Arduino or some other development board in their projects, instead of making their own board with microcontroller because they simply don't know how to design PCB with microcontrollers. What microcontrollers need in order to operate? This time I will be focusing on two most popular 8 bit micro architectures: PIC Microchip . In reality what many people are afraid of is really simple to do. ...
Read more

›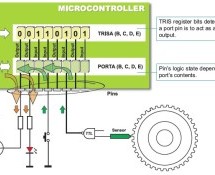 The PIC16F887 is a product of Microchip. It features all the modules that modern microcontrollers normally have. For its low price, wide range of application, high quality and easy availability, it is an ideal solution in applications such as the control of different processes in industry, measurement of different values etc. A list below includes only some of its key features. THE PIC16F887 BASIC FEATURES ...
Read more

›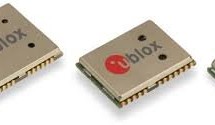 Introduction Virtually all PIC microcontrollers have some banking mechanism to extend addressing to additional memory space. But this external data memory is not directly addressable (except in some high versions of PIC18 devices, which include PIC18F8520, PIC18F6620, etc.). In this post we describe easy to implement external memory interface for PIC microcontrollers. Theoretically most of the PIC microcont ...
Read more

›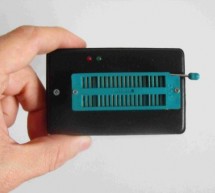 This page is dedicated to everybody needs to program a PIC (Microchip) device via USB port. Looking on the web for ready-to-use  projects, I found a good one called Open Programmer, coming with several schematics, PCBs and Open Source code. The original link is http://openprog.altervista.org/OP_ita.html What concerned me was the need to mount, on the mainboard, a specific socket board depending on the model ...
Read more

›