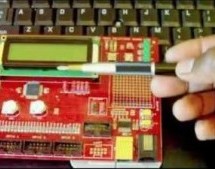 EQ PIC DEVELOPMENT BOARD. ON-BOARD MODULES. HOW TO CREATE A PROJECT IN MPLAB X AND DOWNLOAD THE CODE ONTO THE EQ PIC DEVELOPMENT BOARD USING A BOOTLOADER. Ghana movies HOW TO CREATE A PROJECT IN MPLAB X AND DOWNLOAD THE HEX FILE ONTO THE EQ PIC DEVELOPMENT BOARD USING A BOOTLOADER. ...
Read more

›
this video explain about Micro C software for PIC programming ...
Read more

›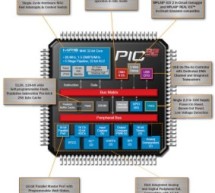 PIC is a family of modified Harvard architecture microcontrollers made by Microchip Technology, derived from the PIC1650[1][2][3] originally developed by General Instrument's Microelectronics Division. The name PIC initially referred to "Peripheral Interface Controller".[4][5] PICs are popular with both industrial developers and hobbyists alike due to their low cost, wide availability, large user base, exte ...
Read more

›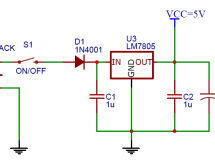 Programmable relays find use in numerous automation applications such as automatic street light control, watering and pump control, HVAC, home automation, power plants automation in industries, etc. This article describes how to build a fully functional, one-channel programmable relay switch using the PIC16F628A microcontroller. It allows you to set both ON and OFF time. The maximum time interval that you c ...
Read more

›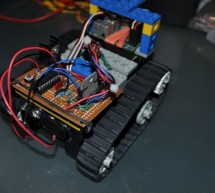 Step 1: Parts List General: RC transmitter/receiver set with at least 3 channels. As is this code only works with stacked PWM signals. I can only say for sure that it will work with traxxas receivers. With modification it could work with any PWM timing, and I am working on making it work with synchronous PWM like the newer Futaba systems use, that is the pulses all begin at the same moment. It will not work ...
Read more

›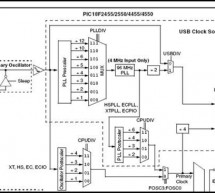 For long time, UART is the only and best way to interface with PC. It is easy to adapt and handle. Though some devices (like: GSM modem etc.) have UART on themselves, but for interfacing with PC, there is only one thing now and that is USB Introduction The purpose of this article is to explain how to interface a PIC microcontroller to a PC via the USB port. Although the concepts are universal, the examples ...
Read more

›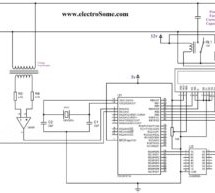 The thirst for new sources of energy is unquenchable, but we seldom realize that we are wasting a part of the electrical energy every day due to the lagging power factor in the inductive loads we use. Hence there is an urgent need to avoid this wastage of energy. Before getting into the details of Power factor correction, lets just brush our knowledge about the term "power factor". In simple words power fac ...
Read more

›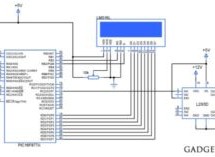 You might have come across several applications where we need to control a specific device based on analog parameter. This Embedded system works in a similar concept where we are about to control the speed of a DC motor using based on the external temperature. The rise in temperature will result in increase in speed of the motor and vice versa. These type of Temperature controlled fan systems can generally ...
Read more

›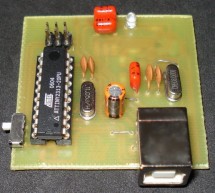 USB AVR In-System-Programmer (ISP) - The AVR firmware was written by: Klaus Leidinger - The PCB was designed by: Dimitris Porlidas - The schematic diagram was drawn by: Dimitris Porlidas - The AvrOspII software was written by: Mike Henning - Small modifications in firmware and schematic diagram were made by: Vassilis Serasidis Nowadays, USB is the most popular connection connection between PC and peripheral ...
Read more

›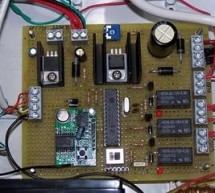 Home Alarm System PIC16F84A Alarm Clock Analog data recording and playback unit Animated LED Signboard Capacitance measurement Capaciter meter Christmas Light Flasher Microcontroller PIC16F877A is one of the PICMicro Family microcontroller which is popular at this moment, start from beginner until all professionals. Because very easy using PIC16F877A and use FLASH memory technology so that can be write-eras ...
Read more

›