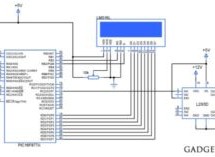 You might have come across several applications where we need to control a specific device based on analog parameter. This Embedded system works in a similar concept where we are about to control the speed of a DC motor using based on the external temperature. The rise in temperature will result in increase in speed of the motor and vice versa. These type of Temperature controlled fan systems can generally ...
Read more

›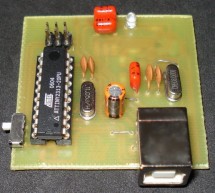 USB AVR In-System-Programmer (ISP) - The AVR firmware was written by: Klaus Leidinger - The PCB was designed by: Dimitris Porlidas - The schematic diagram was drawn by: Dimitris Porlidas - The AvrOspII software was written by: Mike Henning - Small modifications in firmware and schematic diagram were made by: Vassilis Serasidis Nowadays, USB is the most popular connection connection between PC and peripheral ...
Read more

›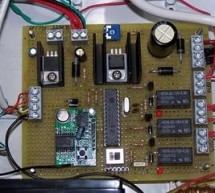 Home Alarm System PIC16F84A Alarm Clock Analog data recording and playback unit Animated LED Signboard Capacitance measurement Capaciter meter Christmas Light Flasher Microcontroller PIC16F877A is one of the PICMicro Family microcontroller which is popular at this moment, start from beginner until all professionals. Because very easy using PIC16F877A and use FLASH memory technology so that can be write-eras ...
Read more

›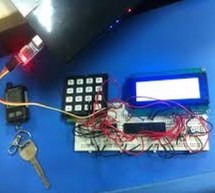 Matrix keypads are very useful when designing certain systems which needs user input. These keypads are constructed by arranging push button switches in rows and columns as shown in Fig.1. Scanning keypad to detect pressed keys involves several steps and there are several methods to achieve this. The method presented here is capable of detecting more that one key press at time and encode that information in ...
Read more

›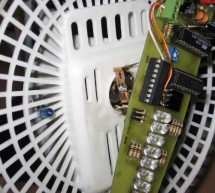 Following the name change to WinPicProg I've now bought the domain name winpicprog.co.uk so all future updates will be under this address, with links from my old pages. I'm happy to try and help with any problems people have, either via email or (preferably) via the new PHPBB support forum, where other users will be able to take advantage of the answers. I've added an FAQ page to the support forum, and the ...
Read more

›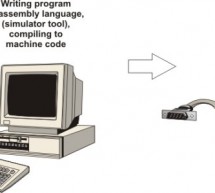 Chapter 3: PIC16F887 Microcontroller The PIC16F887 is a well known product by Microchip. It features all the components which modern microcontrollers normally have. For its low price, wide range of application, high qual-ity and easy availability, it is an ideal solution in applications such as the control of different processes in industry, machine control devices, measurement of different values etc. Some ...
Read more

›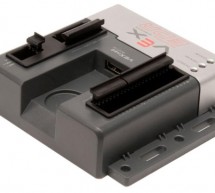 I'm completely new to the world of PIC Microcontrollers and electrical engineering so please go easy Anyway, I managed to program my PIC 16f627 to turn on three LEDs when push button (trigger button) is pressed and start a shut down sequence (basically each LED toggles off one after another with a 5 second delay in between) when another pushbutton is pressed (reset button). I've been testing this on a Velle ...
Read more

›
Appendix B: Examples The purpose of this chapter is to provide basic information about microcontrollers that one needs to know in order to be able to use them successfully in practice. This chapter, therefore, does not contain any super interesting program or device schematic with amazing solutions. Instead, the following examples are more proof that program writing is neither a privilege nor a talent issue ...
Read more

›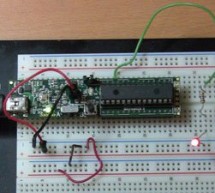 The PIC32 single-board computer is a de facto standard tool for developing microcomputer applications within the hobbyist and educational communities. It provides an open-source hardware (OSH) environment based on a simple microcontroller board, as well as an open-source (OS) development environment for writing software for the board. Here's an approach that enables PIC32 code to be configured for execution ...
Read more

›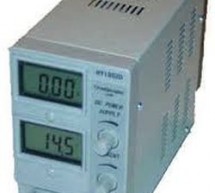 This post would provide a working example of how to make a simple Current Meter (DCM) using 16bit PIC microcontroller and a series shunt resistance. We have very precise ammeter current measurement with a 10bit ADC and with a tolerance of ±10mA. You may download code and Proteus Simulation from the download section at the bottom of this post. I am using MPLAB X IDE, C30 Compiler and Proteus Simulation on v8 ...
Read more

›