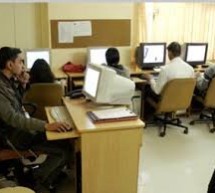 Programmer There are many PIC programmers you can purchase or whose schematics (and software) you can find freely over the Internet David Tait has a programmer with software and hardware schematics available here. If you read his documentation, you will find various programmer schematics. I use the Classic "Tait" Programmer. The schematic is below: I have modified my Tait programmer to include a programming ...
Read more

›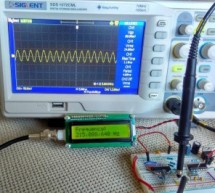 This project shows how to build a very simple yet very useful tool that every DIY enthusiast should have in his lab: a 100MHz+ frequency counter. The schematic is fairly simple and straightforward and uses a PIC16F628A microcontroller for measuring frequency and a high speed comparator for signal amplification and conditioning. The microcontroller uses its internal 4MHz oscillator for the CPU clock. Timer1 ...
Read more

›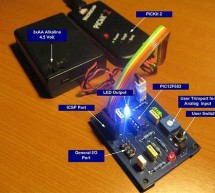 With only 35 instructions to learn the Microchip PIC microcontroller assembler language is considered very efficient and easy to learn; you will not find such as Atmel AVR microcontroller CP (compare) and BRNE (branch if not equal) or BRGE (branch if greater or equal) on the PIC microcontroller assembler language dialect, instead it's just provide us with a very simple bit test and skip one line instruction ...
Read more

›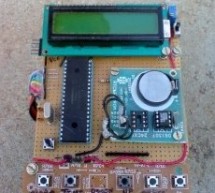 Hi Friends, I hope everyone had a rocking New year I was suppose to give you all a New year gift uploading a new project, but unfortunately it got delayed 'coz I was busy with my *personal life* One of our site member, Jeswanth kumar (jeswanthmg ) has submitted his project to me just before the new year eve. It took a little time for me to review this project. Project is titled "Industrial and Domestic Time ...
Read more

›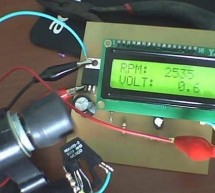 Hey friends, I should have posted this project last month itself  but there was some problem with the circuit. [link], author of this project did an exellent job. I have been watching him learning on this website. He came as a total noob but now he is well versed with 8051 and PIC microcontroller. earlier he has submitted Microcontroller Based Home Security System This project is about A Contactless Digital ...
Read more

›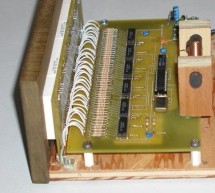 Introduction There are many DIY versions of WWVB clock designs available on the web. Commercial "atomic" clocks are inexpensive and widely available, but I wanted to try my hand at designing one to gain insight into WWVB reception and to learn a little about programming a PIC microcontroller. My version is not the simplest available, but it works well and I think it offers a few unique features. WWVB Clock ...
Read more

›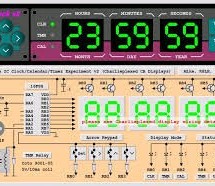 Making A Real Time Clock (RTC) is simple if you use a helper chip such as a DS1307 because you do not need to keep track of the length of each month or account for leap years. It is all done for you, plus you get the benefit of a battery back up system that means it won't lose the data or time when you turn off main power. This PIC project uses an I2C (or IIC) Real Time Clock IC (DS1307) and a four digit se ...
Read more

›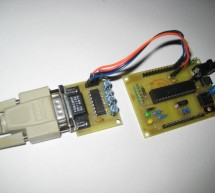 Description This article shows how to do a simple communication via a RS232 interface with a PIC microcontroller. RS232 is a standard for a serial communication interface which allows to send and receive data via at least three wires. With the RS232 interface it is possible to setup a connection between a microcontroller and a PC (via PC's COM port) or between two microcontrollers. The RS232 interface can b ...
Read more

›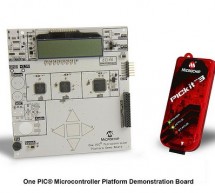 One PIC Microcontroller Platform Development Board Develop firmware using Microchip's 8/16/32-bit PIC® Microcontrollers all on one board! Each device comes preprogrammed with firmware to operate the LCD, LED and capacitive touch pads. In addition to three PIC® Microcontrollers, this board also has a dedicated Real-Time Calendar Clock circuit and is able to run from a single AAA Ultimate Lithium batte ...
Read more

›
High resolution capacitance meter measures in 0.01pF digits. Total range 0pF to 50uF. - 27th Jun 2011, Updated 25th may 2013. Another PIC based capacitance meter? Although there are a few PIC based "pico" capacitance meters on the internet this design has some advantages over the other designs I have seen; 1. It has very high resolution; from 6 to 7 digits! (Others have 3 or 4 digits) 2. It has a wide range ...
Read more

›