The PIC16F887 is a product of Microchip. It features all the modules that modern microcontrollers normally have. For its low price, wide range of application, high quality and easy availability, it is an ideal solution in applications such as the control of different processes in industry, measurement of different values etc. A list below includes only some of its key features. THE PIC16F887 BASIC FEATURES ...
Read more

›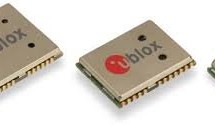 Introduction Virtually all PIC microcontrollers have some banking mechanism to extend addressing to additional memory space. But this external data memory is not directly addressable (except in some high versions of PIC18 devices, which include PIC18F8520, PIC18F6620, etc.). In this post we describe easy to implement external memory interface for PIC microcontrollers. Theoretically most of the PIC microcont ...
Read more

›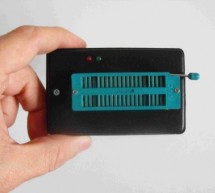 This page is dedicated to everybody needs to program a PIC (Microchip) device via USB port. Looking on the web for ready-to-use  projects, I found a good one called Open Programmer, coming with several schematics, PCBs and Open Source code. The original link is http://openprog.altervista.org/OP_ita.html What concerned me was the need to mount, on the mainboard, a specific socket board depending on the model ...
Read more

›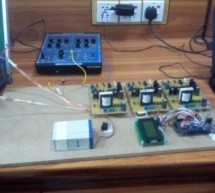 Boost converter using IR2110 and pic microcontroller, In this article I am going to post my design of boost converter ? In this article you will learn what is boost converter ? How to design boost converter ? How to use MOSFET as a switch in boost converter and how to drive this MOSFET which is connected in low side configuration. Let's start this article with article with basic understanding of boost conve ...
Read more

›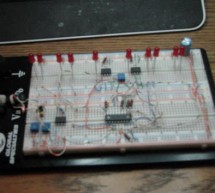 In a previous article I described how I designed the circuitry to control functions of the asparagus harvester.  After bread boarding up a test circuit and doing some initial programming I decided a re-do was in order. I found I had a lot of unnecessary redundancy and I also decided to put the air regulation function on a separate chip from the main controller chip.  I did so because I want the air regulati ...
Read more

›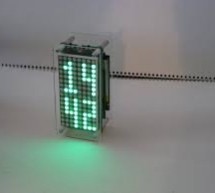 Abstract: A circuit and program listing for using the MAX6955 LED display driver with a PIC microcontroller and 14-segment displays. The MAX6955 is an LED display driver with an I2C™-compatible, serial interface capable of supporting Fast Mode speeds up to 400kHz. It is capable of driving sixteen 7-segment, eight 14-segment, eight 16-segment or 128 separate LEDs. This application note describes a 14-segment ...
Read more

›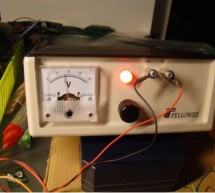 Introduction This project will describe how to make a simple digital voltmeter (DVM) using a PIC16F688 microcontroller. The range of this DVM is 0-20V, but you can easily increase or decrease the range of input voltage as your requirements after you understand the voltage scaling method described in this project. The PIC micro reads the input voltage through one of the 8 analog channels and convert it to a ...
Read more

›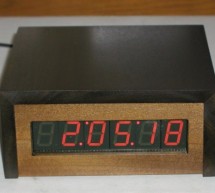 Introduction There are many DIY versions of WWVB clock designs available on the web. Commercial "atomic" clocks are inexpensive and widely available, but I wanted to try my hand at designing one to gain insight into WWVB reception and to learn a little about programming a PIC microcontroller. My version is not the simplest available, but it works well and I think it offers a few unique features. WWVB Clock ...
Read more

›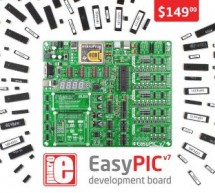 Solar tracking system using pic microcontroller, In this article you will learn what is solar tracking system? Why We need of solar tracking system ? Which methods of solar tracking system being used now a days ? How to design Solar tracking system ? circuit diagram of solar tracking system. How to write code of Solar tracking system using pic microcontroller? Let's start with basic introduction of solar tr ...
Read more

›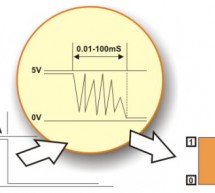 The purpose of this chapter is to provide basic information that one needs to know in order to be able to use microcontrollers successfully in practice. This chapter, therefore, doesn't contain any super interesting program or device schematic with amazing solutions. Instead, the following examples are better proof that program writing is neither a privilege nor a talent issue, but the ability of simply put ...
Read more

›