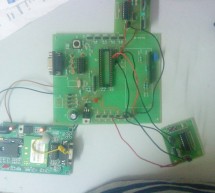 GSM Modem Interface with PIC 18F4550 Micro controller: Description: In this project we use PIC 18F4550 Micro controller in transmitter section keys are connected to PB0 to PB3. If we press the key PB0 the Pressed Key Value is transmitted to the micro controller section i.e receiver section . In the controller we pre programmed to open the door A. If we press the key PB1 means the particular port is enabled ...
Read more

›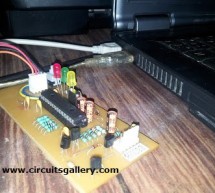 What is a PIC Microcontroller? PIC (Peripheral Interface Controller) is a microcontroller family developed by the Microchip Technology. It plays important role in embedded systems.Low cost, serial programming capability, reprogramming of the flash memory, availability of free developing tools, large user database, etc. are some of the PIC microcontroller features which make it a best microcontroller. How to ...
Read more

›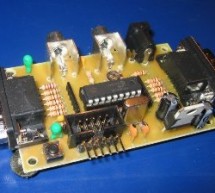 Background During the Christmas holidays 1997-1998, I started on a small project, trying to generate a video signal with a PIC16C84. I had seen some video clock generating video signals in software, and thought it was a quite interesting idea, and wanted to take it a step further. I didn't know much about video signals back then, I basically just had seen how a single scan-line works. But during the spring ...
Read more

›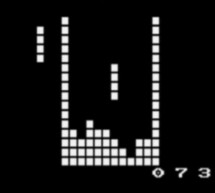 Introduction I have made the game Tetris using a PIC16F84 running @ 12MHz. Tetris is an old Russian computer game where you should try to fit in block into a play-field, quite simple but really fun. All blocks are built from four bricks (the name Tetris is derived from the ancient greek word for four: "tetra"), there are seven combinations of the four bricks as seen here to the left. This version is using m ...
Read more

›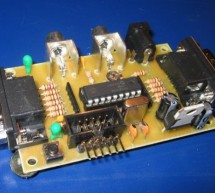 This page describes a PIC16F84-based video game system I made and first published back in the beginning of 1998. Now, beginning of 2007, nine years later I've updated the layout of the PCB and also updated the source code to also be able to run on a PIC16F628A as Microchip is phasing out the 16F84 and it will soon not be able to be bought. The final new "feature" is that you now also can buy PCBs, preprogra ...
Read more

›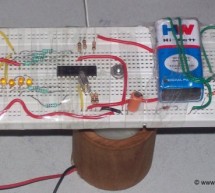 This is my first post Related to Projects and today i will describe 'Propeller Display' project. Me and my friend Rushi, we both made 'Propeller Display' project during our under-graduation. Below is the photo of the project. Project uses Microchip PIC16F84A Microcontroller. Below is the brief specification for same. 18-Pin, 8-bit microcontroller Operating Speed - 20MHz max. 1024 words of program memory (wo ...
Read more

›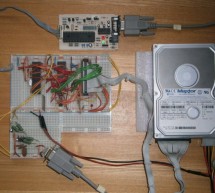 This project started life a long time ago, with the intention to build an iPod clone, back when personal MP3 players were an expensive luxury and long before you could buy them from China on ebay for less than a light bulb. The plan for the MP3 player was to use a PIC microcontroller connected to a PATA hard disc drive (They were just called ATA back then, before SATA came along), the PIC would read MP3 fil ...
Read more

›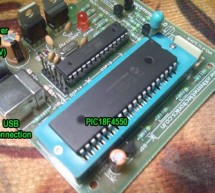 Hello Friends, Welcome back. In the last tutorial we started working with MPLab and HI-TECH C Compiler and written our first C program to blink LED. After compiling the program we got the HEX file. Now, in this tutorial we will see how to transfer(burn) the hex file to our Microcontroller chip and then power it up to actually blink the LED. We will use eXtreme Burner – PIC , which is a easy to use GUI progr ...
Read more

›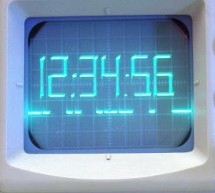 For those are not into electronics, you must know that an oscilloscope has basically only one timebase to move the spot horizontally from left to right with the same intensity. The vertical deviation is function to the input voltage. You understand immediately that you can't directly display 7 segment digits, because you can't move the spot from right to left. By using X/Y mode, where the spot is controlled ...
Read more

›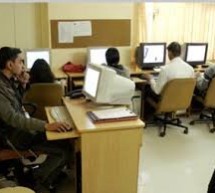 Programmer There are many PIC programmers you can purchase or whose schematics (and software) you can find freely over the Internet David Tait has a programmer with software and hardware schematics available here. If you read his documentation, you will find various programmer schematics. I use the Classic "Tait" Programmer. The schematic is below: I have modified my Tait programmer to include a programming ...
Read more

›