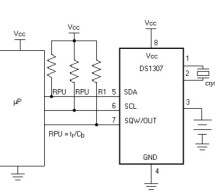 igital clock using ds1307 and pic16f877a microcontroller is designed in this project. Digital clock using ds1307 displays time and date on LCD. PIC16F877A microcontroller is used to design digital clock. I2C communication protocol is used to read time and date from digital clock ds1307. PIC16F877A microcontroller is interfaced with LCD to display time and date. Digital clock ds107 use I2C serial communicati ...
Read more

›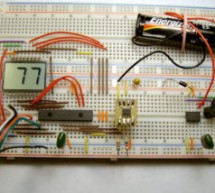 This project is one another thermometer application that uses the TCN75A digital sensor from Microchip. The sensor provides digital temp conversion in the range -40°C - 125°C (-40°F - 257°F) and has maximum resolution 0.0625°C. However, the LCD that I used (2.5 digits model LCD-S2X1C50TR manufactured by Lumex) only works reliably in the temperature range 0 - 50°C, so the code is adjusted for this range only ...
Read more

›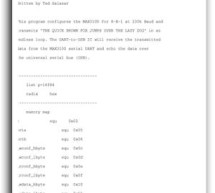 Abstract: USB has just become easy to implement. This application note eases equipment designers into USB by allowing them to continue to transmit and receive data using the familiar UART frames of the MAX3100 UART. A UART-to-USB converter IC and operating system driver will take care of all of the USB complexity. The application note describes all of the software and hardware you need in order to transmit ...
Read more

›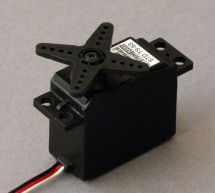 This instructable describes how to integrate hobby servos (the kind used in RC planes, cars, etc.) into your microcontroller projects. Step 1: How Servos are Different from Regular Motors In a regular DC motor, the amount of torque the motor exerts on the shaft is proportional to the amount of current flowing through the motor. A simple way to control it is by varying the voltage across the motor; more volt ...
Read more

›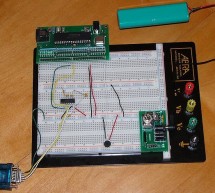 Overview Matlab has a "serial" function that allows it to communicate through a serial port. This project is to establish serial port connection with the PIC microcontroller and demonstrate bidirectional communication between the PIC and a Matlab program. For demonstration purposes, the PIC will send digital potentiometer readings to Matlab as well as receive keystrokes from the Matlab user to light up LEDs ...
Read more

›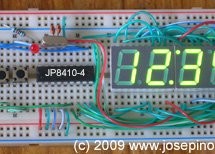 A 12hr/24hr LED Clock with display control, uses a microcontroller PIC 16F84A or 16F628A and a few parts. (August 25, 2009) This LED clock may not be the easiest to build but surely it is the one with fewer parts that you can find, for that reason I call it "The ANP LED Clock". (ANP stands for Almost No Parts.) Using the micro controller PIC 16F84A or the 16F628 (same pinout), this clock have more and impro ...
Read more

›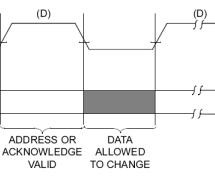 Microcontrollers are standalone chips since they have memory and processor embedded. The integrated memory of microcontrollers store embedded code and other temporary variables for the execution of program. CircuitsGallery published many microcontroller tutorials and PIC microcontroller projects. Sometimes we may use non-volatile memories (i2c devices) with microcontrollers in case of storing permanent data ...
Read more

›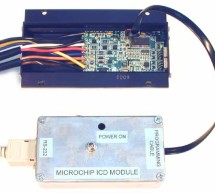 Implementing ICSP requires connections to a minimum of 5 processor pins: VDD, VPP (also MCLR\), SCLK (on RB6), SDAT (on RB7), and GND. VDD and GND are straightforward. In most applications, it is best to dedicate RB6 and RB& for SCLK and SDAT. This avoids potential complications when these signals are used during programming. Microchip shows a suggested circuit for MCLR\ involving a RC network and diode ...
Read more

›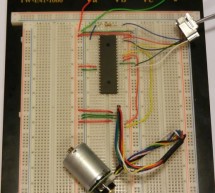 Introduction: From electronic toys & games to microwave ovens, microcontrollers can be found just about anywhere these days! But how can we make these small computers work for our own electronics projects? That's where this tutorial comes in - with detailed instructions showing you what to do every step of the way. At the end of this project, your microcontroller will even be able to track the speed of ...
Read more

›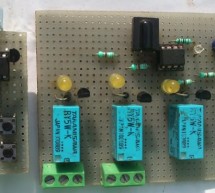 This little project will demonstrate how you can use NEC IR protocol based TV, DVD or VCR remote control to control you home appliances like fan bulb or virtually anything. There are lots of projects out there to accomplish this task but i have to write my own code because of too many requests on IR infrared Remote Control Relay Board with PIC12F675 Microcontroller. There are a number of consumer Infrared p ...
Read more

›