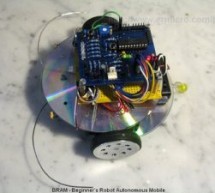 Have you ever thought that most of our perception about the robot is based on the Hollywood movie! The famous 3CPO and R2D2 from Star Wars until the little cute garbage compacting robot named WALL-E; all of these machines are example of our dreams or should I say our quest to what we all think about the robot should be. Although the robot that we are going to build here is still far away from the technologi ...
Read more

›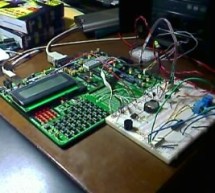 The AquaCont is an electronic system witch permits to manage and to monitor most of the parameters of all the electrics devices that can be found in a aquarium. The PIC18F4520 used to realize it, combines a real time clock and a temperature sensor in order to control 8 relays. The system main characteristics are: time / calendar weekly timer for 6 daily events digital temperature sensor additional eeprom me ...
Read more

›
Files contained in MINIDDS.ZIP: readme.txt Read this first! compplac.pdf Component placement in PDF format schema.pdf Schematic diagram in PDF format top.ps PCB top copper layer in Postscript format bottom.ps PCB bottom copper layer in Postscript format ad9832_4.asm PIC assembly source code p16f84.inc Needed for assembly of ad9832_4.asm (for 'F84) p16c84.inc As above but for 'C84 vfo5x7f.hex PIC16F84 progra ...
Read more

›
What do you do when you have to read the internal ROM contents of a 8048 or 8049 processor and you don't own a programmer for those devices? You simply build this 8049 spy of course! That is exactly what I did when I wanted to know how my Philips Frequency Counter PM 6668 worked. With this knowledge I was able to add some interesting features to that beautiful counter. You can find a description of the SB-6 ...
Read more

›
A relay is an electromagnetic switch which is used to switch High Voltage/Current using Low power circuits. Relay isolates low power circuits from high power circuits. It is activated by energizing a coil wounded on a soft iron core. For detailed working of relay please visit this page. A relay should not be directly connected to a microcontroller, it needs a driving circuit. A relay should not be connected ...
Read more

›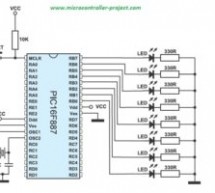 This is advance tutorial on blink/toggle led with pic microcontroller. In this tutorial i am going to teach you how to toggle led on specific delay. This tutorial is not limited to only toggling led, it can be utilized at many other places. Like generating an event after specific delay, triggering a signal after specific time, reading data on known intervals, outputting data after desired time delay, pwm(pu ...
Read more

›
This tutorial explains 'What is a Matrix Keypad ?' and 'How to Interface Matrix Keypad with PIC Microcontroller ?'. Matrix Keypad Matrix Keypad is a very useful and userfriendly when we want to design certain applications like Calculator, Telephone etc. Matrix Keypad is made by arranging push button switches in rows and columns. Just imagine, if you want to interface a 4*4 (16 keys) matrix keypad with a mic ...
Read more

›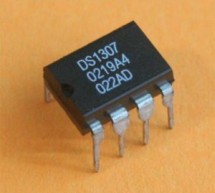 DS1307 is a low power serial real time clock with full binary coded decimal (BCD) clock/calendar plus 56 bytes of NV SRAM (Non Volatile Static Random Access Memory). Data and Address are transferred serially through a bidirectional I2C bus. The RTC provides year, month, date, hour, minute and second information. The end date of months is automatically adjusted for months fewer than 31 days including leap ye ...
Read more

›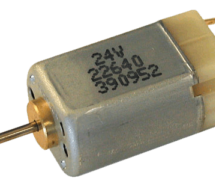 I already posted about Interfacing DC Motor with PIC Microcontroller. In our robotics applications we may have to control the speed of the DC Motor. In this tutorial we will see how to control the speed of a DC Motor using Pulse Width Modulation (PWM). By using PWM we can easily control the average power delivered to a load and by thus we can easily control the speed of the DC Motor. You may think that a va ...
Read more

›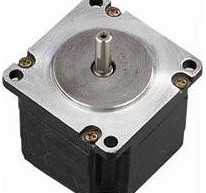 Introduction A Stepper Motor is a brushless, synchronous DC electric motor, which divides the full rotation into a number of equal steps. It finds great application in field of microcontrollers such as robotics. Please refer the article Stepper Motor or Step Motor for detailed information about working of stepper motor, types and modes of operation. Unipolar Motor is the most popular stepper motor among ele ...
Read more

›