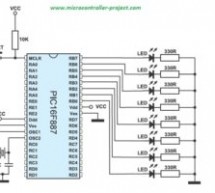 This is advance tutorial on blink/toggle led with pic microcontroller. In this tutorial i am going to teach you how to toggle led on specific delay. This tutorial is not limited to only toggling led, it can be utilized at many other places. Like generating an event after specific delay, triggering a signal after specific time, reading data on known intervals, outputting data after desired time delay, pwm(pu ...
Read more

›
This tutorial explains 'What is a Matrix Keypad ?' and 'How to Interface Matrix Keypad with PIC Microcontroller ?'. Matrix Keypad Matrix Keypad is a very useful and userfriendly when we want to design certain applications like Calculator, Telephone etc. Matrix Keypad is made by arranging push button switches in rows and columns. Just imagine, if you want to interface a 4*4 (16 keys) matrix keypad with a mic ...
Read more

›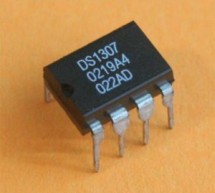 DS1307 is a low power serial real time clock with full binary coded decimal (BCD) clock/calendar plus 56 bytes of NV SRAM (Non Volatile Static Random Access Memory). Data and Address are transferred serially through a bidirectional I2C bus. The RTC provides year, month, date, hour, minute and second information. The end date of months is automatically adjusted for months fewer than 31 days including leap ye ...
Read more

›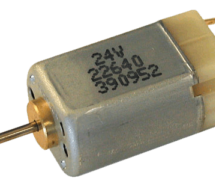 I already posted about Interfacing DC Motor with PIC Microcontroller. In our robotics applications we may have to control the speed of the DC Motor. In this tutorial we will see how to control the speed of a DC Motor using Pulse Width Modulation (PWM). By using PWM we can easily control the average power delivered to a load and by thus we can easily control the speed of the DC Motor. You may think that a va ...
Read more

›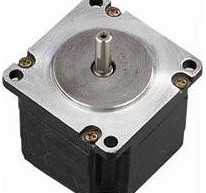 Introduction A Stepper Motor is a brushless, synchronous DC electric motor, which divides the full rotation into a number of equal steps. It finds great application in field of microcontrollers such as robotics. Please refer the article Stepper Motor or Step Motor for detailed information about working of stepper motor, types and modes of operation. Unipolar Motor is the most popular stepper motor among ele ...
Read more

›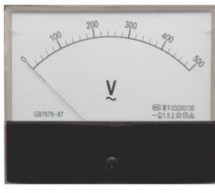 Voltmeter and Ammeter can be easily made using PIC Microcontroller having ADC (Analog to Digital Converter). I am using PIC16F877A and the result is displayed on an LCD Display. PIC16F877A is enough if you do this project only for testing purposes. I suggest to use PIC with low pin numbers and multiplexed 7 segment display if you wish to use this as your measuring instrument. If you don't know the basis of ...
Read more

›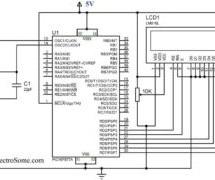 In this tutorial we will see How to Interface a 16×2 character LCD module with PIC 16F877A Microcontroller using MPLAB X IDE and MPLAB XC8 C Compiler. 16×2 Character LCD is a very basic and low cost LCD module which is commonly used in electronic products and projects. 16×2 means it contains 2 rows that can display 16 characters. Its other variants such as 16×1 and 16×4 are also available in the market. In ...
Read more

›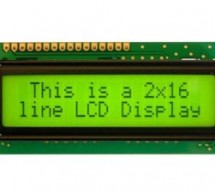 16×2 Character LCD is a very basic LCD module which is commonly used in electronics projects and products. It contains 2 rows that can display 16 characters. Each character is displayed using 5×8 or 5×10 dot matrix. It can be easily interfaced with a microcontroller. In this tutorial we will see how to write data to an LCD with PIC Microcontroller using Hi-Tech C Compiler. Hi-Tech C has no built in LCD libr ...
Read more

›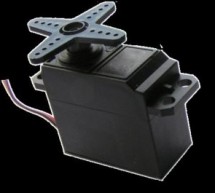 Servo Motor is an ordinary geared dc motor equipped with closed loop servo mechanism which uses position feedback to control exact angular position of the rotor. These are commonly used in robotic arms, legs etc. Servo Motors do not rotate continuously, their rotation is limited to fixed angles. Usually these motors have rotation limit from 90º to 180° and some special have limits 360° or more. [caption id= ...
Read more

›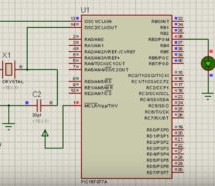 This is the second tutorial of our PIC Tutorial Series. In our previous tutorial Getting started with PIC Microcontroller: Introduction to PIC and MPLABX, we learnt the basic stuff about our PIC microcontroller, we also installed the required software and purchased a new PicKit 3 programmer which we will be soon using. Now we are ready to get started with our First LED blinking Program using the PIC16F877A. ...
Read more

›