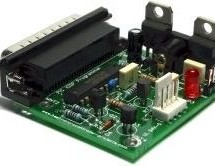 AN589 is microchip's application note for a parallel port pic programmer circuit which I chose as I wanted something reliable to get up and running quickly. Note: This page is left on site for legacy information that is applicable to older computers. These days PCs and laptops have only a USB interface so a parallel programming circuit is not useful. instead you should be using a PicKit3 (or maybe PicKit2) ...
Read more

›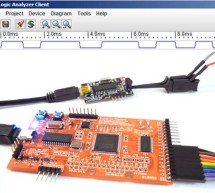 Openbench Logic Sniffer is an open source logic analyzer. It's designed to support the SUMP logic analyzer software at the lowest possible cost. Download the source and design files from the Gadget Factory project page. This project started in the comments on a post. Initial circuit design, PCB layout, development, and testing continued in the forum under the code name Project SUMP PUMP. Many, many people c ...
Read more

›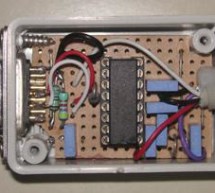 Here is a nice little project for a rainy weekend, all this can be accomplished over a weekend and for under USD 15. This page has gone through several rewrites, mainly to get rid of my 'rant mode' writing, but it seems I just need to write it out of myself. Feel free to skip the first part. For references purposes and convenience I've put all the useful links here at the top of the page: Schematics SDCC - ...
Read more

›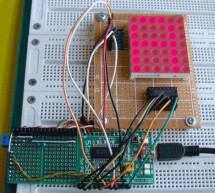 LED dot matrices are very popular means of displaying information as it allows both static and animated text and images. Perhaps, you have encountered them at gas stations displaying the gas prices, or in the public places and alongside highways, displaying advertisements on large dot matrix panels. In this experiment, we will discuss about the basic structure of a monochrome (single color) LED dot matrix a ...
Read more

›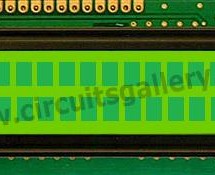 How to interface LCD (Liquid Crystal Display) display module to PIC microcontroller? LCD is a passive component, that is it does not make any light but just modifies the light passing through it for alphanumeric displays. LCD is exclusively manufactured to be used with microcontrollers, which means that it cannot be triggered by usual IC circuits. This embedded program shows how to connect PIC to LCD displa ...
Read more

›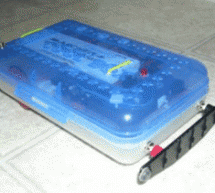 Construction Concepts and Goals Construct a vehicle powered only by a standard 9 Volt battery that can avoid obstacles on the left and on the right. The vehicles will have two buttons mounted on the front (left and right). For example, if the vehicle hits the right wall, then the vehicle will stop, back up, turn left, and then continue the course. Vehicle Parts Common Components Breadboard, wires, 10kW resi ...
Read more

›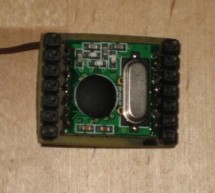 Description Hardware Software Running the RFM12 Demo Download Links Description This project shows how to do wireless communication with the RFM12 tranceiver modue in combination with a PIC microcontroller. The RFM12 is a low costing ISM band FSK transceiver module. There are different module variants available which support different frequency bands: 315/433/868/915MHZ. The module has an SPI interface for ...
Read more

›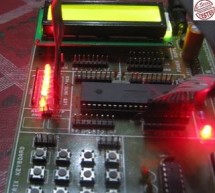 How to interface LED with Microchip's PIC microcontroller? How to connect LEDs to a PIC microcontroller? LED interfacing is the stepping stone for microcontroller development. This is a simple embedded program for PIC 16F877A to interface LEDs, suitable for beginners who wish to study basics of embedded microcontroller programming. The program is developed through Micro C compiler, one of the best solutions ...
Read more

›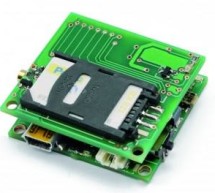 It's no the first time that we present a localizer without GPS. We remake the old device with the cheaper SimCom module SIM900. In the previous post we present the GSM section and now we can present the complete localizator. Introduction This system allows for localization without directly using GPS technology; we are able to locate the desired object fairly precisely by using database availability together ...
Read more

›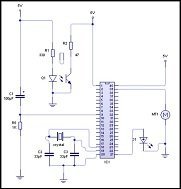 Microcontroller was invented by Intel sometimes in the 80s ever since that invention other Electronics companies such as Atmel, Microchip and Motorola etc have manufactured different brands of Microcontroller like AT89, PIC16F and 68H All microcontrollers performs specific task based on the set of instructions giving to them through a process called Programming language. Example of programming language incl ...
Read more

›