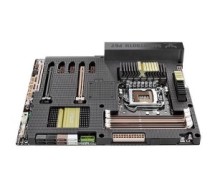 The HSP061-8M16 is an 8-channel ESD array with a rail to rail architecture designed specifically for the protection of high speed differential lines. The ultra-low variation of the capacitance ensures very low influence on signal-skew. The large bandwidth and the low reflection make it compatible with 3.4 Gbps. The device is packaged in μQFN-16L with a 400 μm pitch, which minimizes the PCB area. Key Feature ...
Read more

›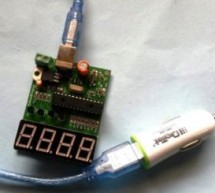 In this project we are going to make a PIC based Car Battery Monitoring system on PCB. Here we have designed a PCB using EASYEDA online PCB simulator and designer. This Car Battery Monitoring Circuit is used to monitor the power of Car Battery by just plugging it into the power outlet on the dashboard of a car. The PCB also has the option to use it as Voltage Measurement tool or Voltmeter without using USB ...
Read more

›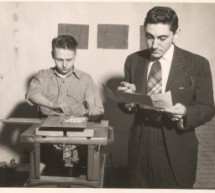 I've been in the electronics and computing industries ever since I graduated with my BSc from Sheffield Hallam University in the UK back in 1980. Since that time, I've designed all sorts of weird and wonderful things (some of which even worked), including my fair share of printed circuit boards (PCBs). I've also been associated with the Electronic Design Automation (EDA) industry since long before the name ...
Read more

›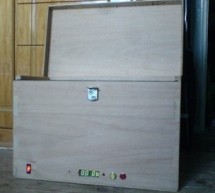 Introduction Tired of spending hours and hours in wire soldering? Do your circuits look ugly and you are looking for a way to produce professional-like PCBs? Then you had better try photoetching. And the first step to do that is to have the right equipment that is an Automated Exposure Box. Moreover if you like tinkering with microcontrollers, here is the challenge and it's high time you launched the design ...
Read more

›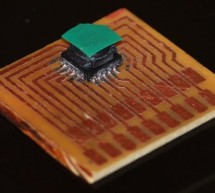 Now the PCB kit I used described how I could draw my circuit layouts directly unto the copper clad board using an special pen with etch-resistant ink, however lacking the dexterity of an artist I chose to get myself some CAD software for generating PCB layouts. After a bit of research I decided to go with EAGLE from CadSoft which has free lite edition, mostly because it seemed popular. I have to say that as ...
Read more

›
It has been a while since i posted my Tinker Rule which i made during college days. I received a few requests for the ready to etch pdf which helped me gauge if this seemed to be useful to people. The response was somewhat positive and so, i decided to put in some extra effort and make it handy, portable and manufacturable ! My initial scale was big and not handy, So, this one should be small and compact an ...
Read more

›
A long while back I posted a version of the schematic for the electronics for my project to build a GPS-steered parachute for rocket recovery. Since then I've tweaked the board a bit, to the point where the hardware design is clean and bug-free (as far as I know). So here is the current version of the board schematic and layout, including the original Eagle PCB files as well as a PDF version of the schemati ...
Read more

›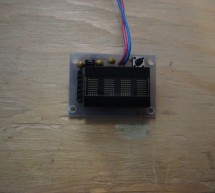 Programmable watch with four character display You'll be the talk of the town when you wear this obnoxious, oversized, completely impractical wristwatch. Display your favourite foul language, song lyrics, prime numbers, etc. Inspired by the Microreader kit, I decided to make a giant watch using similar sixteen segment displays. Twelve hours later, I came out of my masochistic fugue and stopped trying to rou ...
Read more

›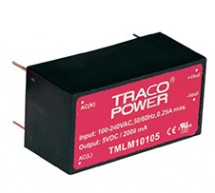 TMLM family of 4-20W AC/DC power supply is the right solution on most important requirements – constraint space, high efficiency and cost saving. 5 Every square inch of your PCB costs money. It is a fact, and if you can reduce your PCB´s area, you actually save money. Moreover if you use a high efficiency power supply you save energy. The TMLM Series switching power supplies, offer highest power dens ...
Read more

›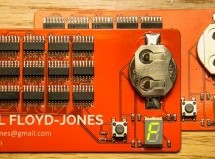 About I've seen PCB business cards for a few years now on Hackaday, and I figured it was time to design one of my own. Most PCB business cards involve a microcontroller. I wanted to do something a bit different, so my card performs its intended function strictly with digital logic gate and D-type flip-flop (DFF) ICs. Design The card implements a digital finite-state machine which displays the next character ...
Read more

›