Description The ISL9307 is an integrated mini Power Management IC (mini-PMIC) ideal for applications for powering low-voltage microprocessor or multiple voltage rails with a battery as an input source, such as a single Li-ion or Li-polymer. ISL9307 integrates two high-efficiency, 3MHz, synchronous step-down converters (DCD1 and DCD2) and two low-input, low-dropout linear regulators (LDO1 and LDO2). The 3MHz ...
Read more

›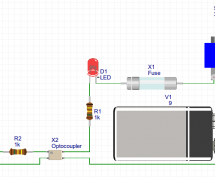 This is a brief review of the capabilities and ease of use of three of the most interesting, innovative and downright disruptive web-based EDA tools: EasyEDA Upverter Autodesk 123D Circuits (formerly Circuits.io) The same simple astable multivibrator circuit is entered into each tool and the design process followed through simulation (where offered), to PCB layout and Gerber download. For all of the product ...
Read more

›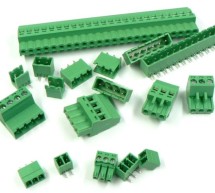 Connectors of the PV, SV and SH series are available in a huge amount of versions and sizes, that´s why you´ll certainly find here a suitable type for you. A very frequent requirement for a simple and reliable connection of wires to a PCB is actual about as long as the world knows plated copper boards. There are many solutions and producers, thus a choice of suitable type is usually a question of your prefe ...
Read more

›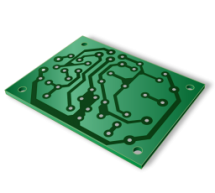 We live in an exciting time where we see a resurgence in electronics as a hobby. Mass production has wiped out a generation or two of kids learning to build radios from scratch with their mom or dad. In the good old days, not sure when, you had companies like Heathkit walk you through building a full size color TV at home, for example. "Yes, I made that!" you'd proudly exclaim to yourself after hours of wor ...
Read more

›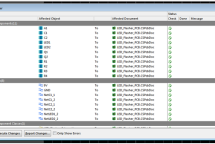 OK, further to Part 1 of this blog where we created a schematic, now it's time to move to the PCB. If you still don't have your license, get a trail from here: Professional PCB design tool | CircuitStudio And some more information from here: https://www.element14.com/community/docs/DOC-73745?ICID=designctr-devtools-info Open up the project (well, if it's not open already..) and click on "Proje ...
Read more

›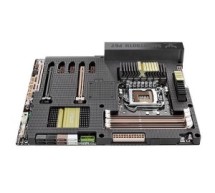 The HSP061-8M16 is an 8-channel ESD array with a rail to rail architecture designed specifically for the protection of high speed differential lines. The ultra-low variation of the capacitance ensures very low influence on signal-skew. The large bandwidth and the low reflection make it compatible with 3.4 Gbps. The device is packaged in μQFN-16L with a 400 μm pitch, which minimizes the PCB area. Key Feature ...
Read more

›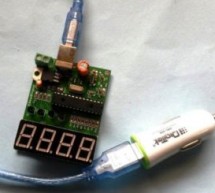 In this project we are going to make a PIC based Car Battery Monitoring system on PCB. Here we have designed a PCB using EASYEDA online PCB simulator and designer. This Car Battery Monitoring Circuit is used to monitor the power of Car Battery by just plugging it into the power outlet on the dashboard of a car. The PCB also has the option to use it as Voltage Measurement tool or Voltmeter without using USB ...
Read more

›
I've been in the electronics and computing industries ever since I graduated with my BSc from Sheffield Hallam University in the UK back in 1980. Since that time, I've designed all sorts of weird and wonderful things (some of which even worked), including my fair share of printed circuit boards (PCBs). I've also been associated with the Electronic Design Automation (EDA) industry since long before the name ...
Read more

›
Introduction Tired of spending hours and hours in wire soldering? Do your circuits look ugly and you are looking for a way to produce professional-like PCBs? Then you had better try photoetching. And the first step to do that is to have the right equipment that is an Automated Exposure Box. Moreover if you like tinkering with microcontrollers, here is the challenge and it's high time you launched the design ...
Read more

›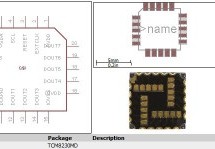 Now the PCB kit I used described how I could draw my circuit layouts directly unto the copper clad board using an special pen with etch-resistant ink, however lacking the dexterity of an artist I chose to get myself some CAD software for generating PCB layouts. After a bit of research I decided to go with EAGLE from CadSoft which has free lite edition, mostly because it seemed popular. I have to say that as ...
Read more

›