Three Phase Motor Drive Using Space Vector Pulse Width Modulation Technique (SVPWM): The space vector pulse width modulation is a technique, which is used for driving the motor at different frequencies. In recent years, different pulse width modulation techniques are used for driving the ac motors, such as sine wave pulse width modulating (SPWM), unipolar pulse width modulation (UPWM). In these techniques, ...
Read more

›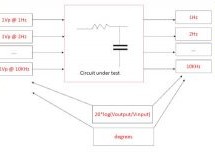 Introduction Frequency domain analysis is very important to know more about any system/ circuit or transfer function that we deal with. And the first thought comes to our mind about frequency domain analysis is "Bode plot". Bode plot is a combination plot of magnitude and phase difference of output vs. input of a cosine wave of single frequency, when it is applied to a circuit. Each of these cosine wave (si ...
Read more

›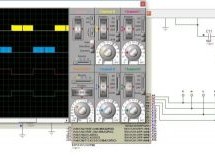 dspic33fj12GP202 microcontroller based sinusoidal pulse width modulation generation. Hi Everyone, I hope you are fine and doing well.  In this article you will learn how to generate sinusoidal pulse width modulation using dspic33fj12GP202 microcontroller. I have found many people searching on internet regarding how to generate SPWM using DSpic microcontroller.  So I will explain here how to generate SPWM us ...
Read more

›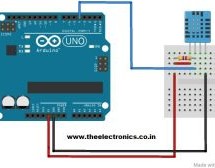 In this blog there are some topics talking about the DHT11 relative humidity and temperature sensor and how to interface it with different types of PIC microcontrollers. The datasheet of the DHT11 sensor shows its characteristics and how it works. Also the following topic shows the DHT11 timing and how to simulate it using Proteus: Interfacing PIC16F877A with DHT11 (RHT01) sensor Proteus simulation This top ...
Read more

›
This small post shows how to start using PIC12F1822 DAC (Digital-to Analog Converter) module. PIC12F1822 microcontroller has 1 DAC module. The DAC can be used to supply analog voltage on RA0 pin with 32 selectable output levels. The input of the DAC can be connected to: External VREF pins VDD supply voltage FVR (Fixed Voltage Reference) DAC Block diagram is shown below: With CCS PIC C compiler we can initia ...
Read more

›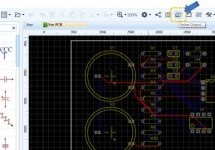 Recently, I had the opportunity to test the printed circuit boards (PCB) offered by JLCPCB. These tests were made in two different boards of the brand and here I'll report my impressions about them. Due to the spread of the maker culture and the do-it-yourself (DIY) and easy access to components and a huge amount of technical information available on Internet, it has become much simpler to develop a solutio ...
Read more

›
Description Today we will learn how to read digital inputs from a push button switch. A digital input has only two values: 1 and 0. The configuration of the push button switch is same as that of the reset switch except it goes to a different port pin. The status of the switch will be read through RC1 and every time when it is pressed, an LED connected to RC0 will be toggled ON and OFF. Required Theory You m ...
Read more

›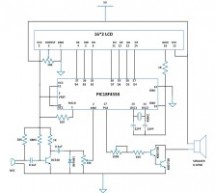 Microcontrollers are purely digital devices which work on logic0 and logic1 voltages; still they are widely used for analog signal processing. There are specialized signal processors chips available which are custom made for particular applications; however a general purpose microcontroller is more than enough for small kind of signal processing applications like audio signal input and output. The microcont ...
Read more

›