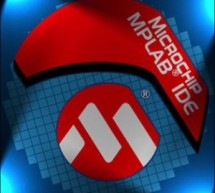 MPLab Environment Microchip produces over 900 different development tools, including an integrated development environment, compilers, debuggers, programmers and software and development boards for specific applications. Most of our software tools have free download versions available and a free trial. Our comprehensive line of development tools are designed to work with or as a part of the MPLAB® X IDE env ...
Read more

›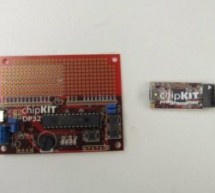 This tutorial comes right after my Installing MPLAB X tutorial, so if you haven't installed MPLAB X and the XC32 compiler, check that one out first. In Arduino, programming a board is as simple as selecting that board, and picking the port it's using. That's because Arduino IDE expects to program on a select set of microcontroller boards, like the Arduino line, or the chipKIT line. MPLAB is a more general I ...
Read more

›
Learning the assembler language is one of the essential skills that still required in the embedded system, although the major drawback using the assembler language is; its required more learning curve time compared to the higher level language but once you acquainted with one type of microcontroller family such as 8-bit 8 pins Microchip PIC 12F683 then coding with assembly language to other type of PIC micr ...
Read more

›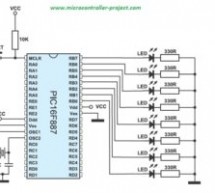 This is advance tutorial on blink/toggle led with pic microcontroller. In this tutorial i am going to teach you how to toggle led on specific delay. This tutorial is not limited to only toggling led, it can be utilized at many other places. Like generating an event after specific delay, triggering a signal after specific time, reading data on known intervals, outputting data after desired time delay, pwm(pu ...
Read more

›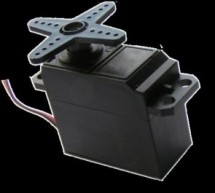 Servo Motor is an ordinary geared dc motor equipped with closed loop servo mechanism which uses position feedback to control exact angular position of the rotor. These are commonly used in robotic arms, legs etc. Servo Motors do not rotate continuously, their rotation is limited to fixed angles. Usually these motors have rotation limit from 90º to 180° and some special have limits 360° or more. [caption id= ...
Read more

›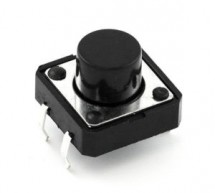 I hope that you already go through the first tutorial of MPLAB XC8, Getting Started with MPLAB XC8 – LED Blinking. In that tutorial we learn how to use an output pin by driving an LED. In this we will learn how to read an Input pin using a push button switch. We already seen that TRIS register is used to set direction of each IO pin, ie Input or Output and PORT register is used to read or write status of an ...
Read more

›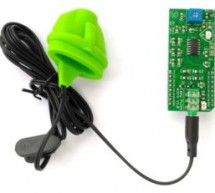 Easy Pulse mikro is our new educational pulse sensor in a mikroBus form factor. Like our previous Easy Pulse sensors (Easy Pulse and Easy Pulse Plugin), it is also based on the principle of transmittance photoplethysmography (PPG) applied to a fingertip. The sensor consists of a pair of IR LED and photodiode to detect the cardiovascular pulse signal from the fingertip. The output of the sensor is passed thr ...
Read more

›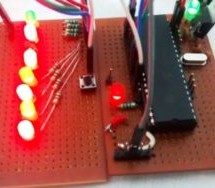 In our previous tutorial, we learnt about Blinking a LED using PIC microcontroller and built the same circuit on Perf board. Then we used PICkit 3, ICSP and MPLAB IPE for dumping the program onto our Perf board. Now, in this tutorial we will advance our self to using more pins on the PIC microcontroller. We will use 7 outputs (LEDs) and one Input. For this tutorial we will use the old Perf board (shown belo ...
Read more

›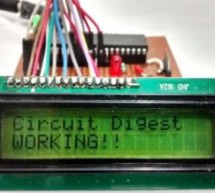 This is our sixth tutorial in our PIC Tutorial Series, in this tutorial we learn Interfacing of 16x2 LCD with PIC Microcontroller. In our previous tutorials we have learnt the basics of PIC using some LED blinking Programs and have also learnt How to use Timers in PIC Microcontroller. You can check here all the tutorials on Learning PIC Microcontrollers using MPLABX and XC8 compiler. [caption id="attachment ...
Read more

›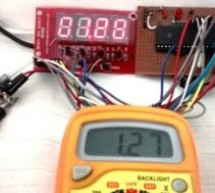 This is our 9th tutorial of Learning PIC microcontrollers using MPLAB and XC8. Till now, we have covered many basic tutorial like getting started with MPLABX, LED blinking with PIC, Timers in PIC, interfacing LCD, interfacing 7-segment etc. If you are an absolute beginner, then please visit the complete list of PIC tutorials here and start learning. [caption id="attachment_12857" align="aligncenter" width=" ...
Read more

›