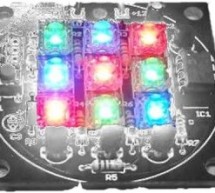 This project is an update to the original RGB LED PWM Driver.  The new version allows the use of either 5mm LEDs or the square bodied Superflux / Piranah style LEDs.  The circuit now uses bipolar transistors rather than MOSFETs which make it more suitable for novice constructors and for the first time this project is available as a kit with all parts required to assemble the PCB including the superflux LEDs ...
Read more

›
Introduction This little project was one of my first projects with microcontrollers. First, I made the circuit then, for years, I was wondering what I could do with it, until one day I came across this IKEA plastic bag dispenser. I knew immediately, it would make a perfect "housing" for my mood light. Hardware I had a few LED strips leftover from previous projects in different colours. They can be operated ...
Read more

›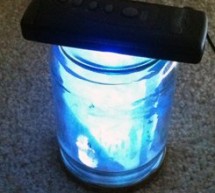 I wanted to play around with something IR remote-controlled, so I decided to make a remote-control mood light. There were two parts to the project: making the remote and making the light. For the remote, I tore down a remote control for a floor fan, removing all its insides, and replacing it with mine. I used a PIC12F1840 micro for the remote, mostly since I have a lot of these lying around. For the receive ...
Read more

›