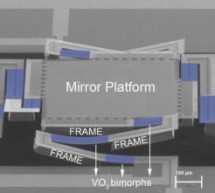 joint research by the US Air Force Research Laboratory Sensors Directorateand Michigan State University have developed micro-electromechanical systems (MEMS) actuator based on smart materials, specifically vanadium dioxide (VO2). In the room temperature, Vanadium dioxide exhibits the Mott transition. It is a not-well-understood phenomenon known to occur in transition metal chalcogenides and transition metal ...
Read more

›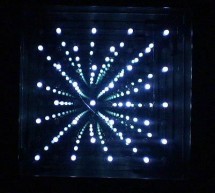 8x8 LED Array Multiplexed Infinity Mirror A little bit different than your regular Infinity Mirror. Using a piece of mirrored acrylic for the back mirror, 8 rows of 8 holes are drilled into in a grid pattern. A LED is then placed in each hole and wired up so that i can be multiplexed through a controller. The frame I built for this project is very similar to my 8x8 Infinity Mirror, but instead of having gla ...
Read more

›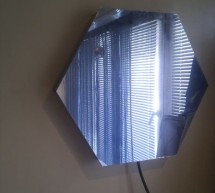 One day, looking for interesting schemes with light effects to construct, came across this wonderful effect. Quite liked the idea but did not know how to accomplish is, until one day found the way. Subsequently construct my own mirror that had to not only try out my skills in electronics but and processing of wood (to create a frame). In this article I will share all the difficulties faced by all subtleties ...
Read more

›