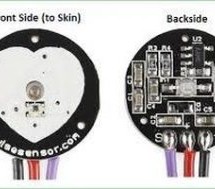 Heart beat pulse sensor interfacing with pic microcontroller. Hi everyone I hope you are fine and doing well. In this article, you will learn how to interface heart beat pulse sensor with pic microcontroller. How to measure heart beat using inexpensive hear beat pulse sensor? How to use this cheap heart beat pulse sensor with pic microcontroller to measure heart beat rate very easily. I have used SEN-11574 ...
Read more

›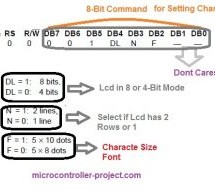 Character lcds can display character of font size 5x8 and 5x10. In 5xn, 5 represents number of coulombs and N represents number of rows. Character lcd's especially which are controlled by Hitachi HD44780 controller can display 5x8 and 5x10 size font character. Some lcd's can only display character in 5x8 font. In this project i am going to teach you how to display characters of font size 5x8 and 5x10 on cha ...
Read more

›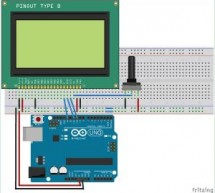 In this post/tutorial i am going to teach you how to interface graphical lcd jhd12864E with microchip pic16f877 microcontroller. I am going to display my website name "www.microcontroller-project.com" and a special pattern that displays thick lines on dotted graphical lcd display. In graphical lcd name "jhd12864" the number 128x64 means lcd has 128 coulombs and 64 rows. On graphical lcd's data(character, nu ...
Read more

›
Ultra96™ is an Arm-based, Xilinx Zynq UltraScale+™ MPSoC development board based on the Linaro 96Boards specification. The 96Boards' specifications are open and define a standard board layout for development platforms that can be used by software application, hardware device, kernel, and other system software developers. Ultra96 represents a unique position in the 96Boards community with a wide range of pot ...
Read more

›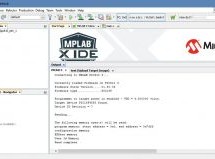 mplab x ide introduction: MPLAB X IDE is a software program that runs on a PC (Windows®, Mac OS®, Linux®) to develop applications for Microchip microcontrollers and digital signal controllers. It is called an Integrated Development Environment (IDE), because it provides a single integrated "environment" to develop code for embedded microcontrollers. MPLAB X Integrated Development Environment brings many cha ...
Read more

›
Previously, I made a Pickit 3 clone – (See previous Blog Post). It works well, but I have often wondered just how little of its circuitry was needed to program and debug the boards I make. For instance – I primarily use the newer 3.3V PIC32 processors, so I really don't need the ability to alter the voltage like the standard Pickit 3 can. I also have no real need for programming on the go, or even to provid ...
Read more

›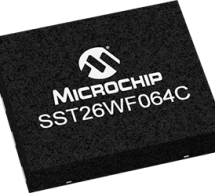 Microchip introduced a new 64Mbit Serial Quad I/O™ memory device—SST26WF064C with proprietary SuperFlash® technology. The SST26WF064C writes with a single power supply of 1.65-1.95V and significantly lower power consumption. This makes it ideal for wireless, mobile, and battery-powered applications. his 64Mbit memory device also features DTR or Dual Transfer Rate technology. DTR lets the user access data of ...
Read more

›
After using the Microchip tools to program and debug the projects I work on, I wondered about creating my own programming/debugging module that I could put on my own boards – just like Microchip does with their starter kits and such. As I became more interested in that idea, I began to search the web to see if anyone else had already done something similar. Initially, I found lots of posts regarding the 2nd ...
Read more

›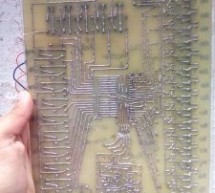 An year ago i made a plc (programmable logic controller) using microchip pic microcontroller. Its a 16 bit digital input and output programmable logic controller. Plc programming is done using a standard ladder logic language. The software that is used for plc programming and ladder logic design is an open source compiler written by Jonathan Westhues called LDMicro. Microchip pic microcontroller that i used ...
Read more

›
Microchip has introduced two new 8-bit MCU families with integrated Core Independent Peripherals (CIPs). You may be thinking that 8-bit processors are unlikely to cut the mustard for many of today's applications but built-in interconnected CIPs combine to perform functions autonomously, without intervention from the processor. This makes these new 8-bit families suitable for a much broader range of applicat ...
Read more

›