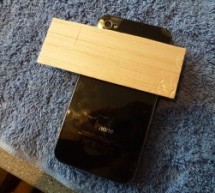 After taking apart dozens of disposable cameras over the years, I found myself with a lot of lenses of varying sizes and nothing to use them for... until now! By making a simple carriage that would hold the lens and attach to my iPhone via rubber band, I was able to make a virtually free macro lens that takes amazingly close shots in practically no time at all.  In this Instructable, I will build one with 2 ...
Read more

›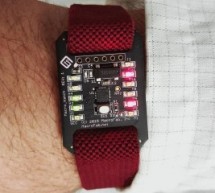 Three weeks before the Houston Maker Faire Chris came to me asking if we could whip up a low cost giveaway for the faire. I wanted to giveaway something more than a blinky LED badge since that is the typical electronic swag at Maker Faire. It had to be something that the person would wear and would want to show off to other Makers to spread the word about MacroFab. Blinking LEDs are always necessary though. ...
Read more

›
Lots of news before getting into this article on Macros and other ways to simplify your application development. The first is, I have finished going through the page proofs of "PC PhD" and it should be ready for going to the printers later this week. This book is about interfacing hardware to the PC along with a focus on MS-DOS software. Windows operation is also presented. The book contains four PICMicro p ...
Read more

›