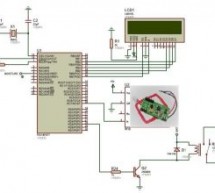 This project is about RFID based electronic lock using pic microcontroller. RFID tags are used to open and close electronic lock.  Only those users who have authentic RFID tag will be able to open lock by using their assigned RFID tags or cards. In this RFID based electronic lock, RFID module is interfaced with pic microcontroller. RFID receiver used to receive tag number through radio frequency communicati ...
Read more

›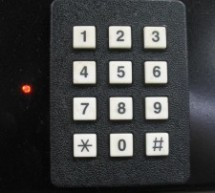 Introduction This program is a simple combination lock that I designed for an old Sentry® fire safe that was given to me without any lock electronics. I created a front panel with a keyboard and microprocessor with a six-digit combination sequence. Details The LED flashes to show it's alive after power is applied. The lock solenoid requires 6VDC at approxmately 2 amps. Given that a small 9V battery is used ...
Read more

›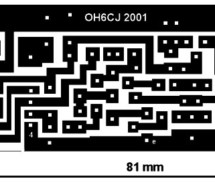 Table of Content: Frequency Reference Frequency Actual Subtraction and Comparator Digital Outputs Integrator Transistors Q2…Q4 Connection to Oscillator How to tune? PIC SW in the frequency counter Final test RB2 Function Is this worth to build it? Pictures are better readable locally with appropriate viewer, so we suggest download them first This PIC software combines frequency counter and frequency lock fu ...
Read more

›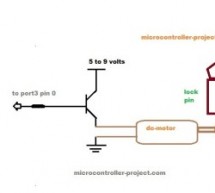 Automatic door locks are becoming popular in industry and many companies and industries are using automatic door locks systems for the safety of their rooms. They are popular in banks. Banks use automatic lock systems to keep security of their money stored in a single room. These automatic door lock systems are also used in hotels,airports prison areas, hospitals and in homes. In this project i am designing ...
Read more

›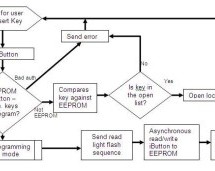 iButtons are small button like casings that communicate with only 2 wires. They are incredibly robust and all have a unique serial number which is hardware written into the device and never repeated. They are cheap (about 1 Pound / 1,50 Euro/ $2) This serial number allows the keys to be truly unique and thus are effectively secure. I have seen them used: >as the till logon device at bars >in securicor ...
Read more

›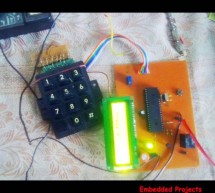 Security is a prime concern in our day-today life. Everyone wants to be as much secure as possible. An access control for doors forms a vital link in a security chain. The microcontroller based digital lock for Doors is an access control system that allows only authorized persons to access a restricted area. An electronic lock or digital lock is a device which has an electronic control assembly attached to ...
Read more

›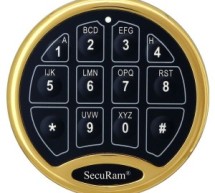 description This is my electronic combination lock to use with an outdoor gate. The functionality is implemented in software. It turns on a relay (usually to open a door) for a few seconds if someone enters the valid code. Alternatively, it works as an ON/OFF switch, which toggles the relay each time the code is entered. This relay can operate a power-to-open type electric strike with a shorting contact or ...
Read more

›