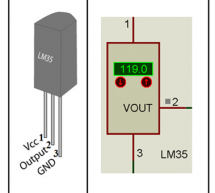 This is a simple project showing you how to read LM35 analog temperature sensor using a PIC microcontroller and six seven segment (common cathod).In this tutorial we will make a practical use of multiplexed seven segment displays. We will use them to show current temperature usinga LM35 temperature sensor. The temperature sensors are connected to the ADC ports of the microcontroller, which takes in the anal ...
Read more

›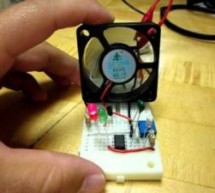 You might have come across several applications where we need to control a specific device based on analog parameter. This Embedded system works in a similar concept where we are about to control the speed of a DC motor using based on the external temperature. The rise in temperature will result in increase in speed of the motor and vice versa. These type of Temperature controlled fan systems can generally ...
Read more

›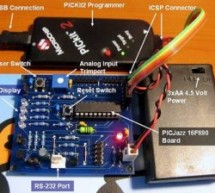 The PIC16F690 microcontroller is one of Microchip midrange 8-bit microcontroller that has a build in 10-bit resolution of Analog to Digital Converter (ADC) peripheral. The ADC is one of the important features that enable us to digitize our analog world. Usually we use the electronic sensor to convert the analog value to the voltage level value. Some of the basic sensor such as LDR (Light Dependent Resistor) ...
Read more

›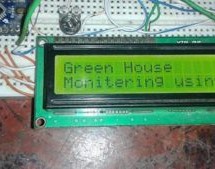 Green house intelligent control system is designed to protect the plants from more cool and hot weather and additional control system is included to save power by making fans and lights automatically turn on and off with the help of intelligent control system. In this project, the intelligent control system is developed using microcontroller and sensors. Green house system has a very important use now a day ...
Read more

›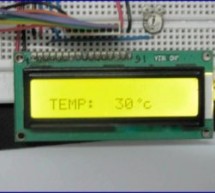 OBJECTIVE: Temperature measurement Digital display of temperature used of microcontroller to measure temperature used of microcontroller to Display temperature value on LCD (liquid crystal display) Components: There are many temperature sensors available in market. But LM35 temperature sensor is used in this project. It is cheapest in price and one can easily find it in market. There are many other advantag ...
Read more

›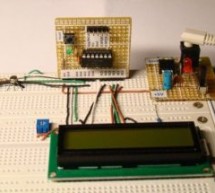 Introduction A digital thermometer is a good choice of project for beginners who just stepped in to the world of microcontrollers because it provides an opportunity to learn using sensors to measure the real world signals that are analog in nature. This article describes a similar project based on a PIC16F688 microcontroller and an LM35 temperature sensor. LM35 is an analog sensor that converts the surround ...
Read more

›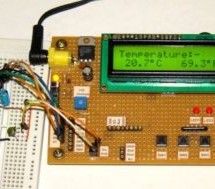 This is a revised version of my LM35 based digital thermometer project that I posted last year. Although it is one of the simplest projects, it is very popular among newbies who are just starting to learn microcontrollers. There was a little flaw in the original project as pointed by some readers. I was using a 1.2 V reference for A/D conversion with PIC16F688 microcontroller. However, the PIC16F688 datashe ...
Read more

›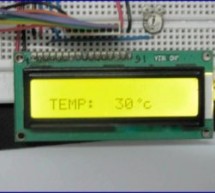 Thermometer can be easily constructed using a PIC Microcontroller and LM35 Temperature Sensor. LM35 series is a low cost and precision Integrated Circuit Temperature Sensor whose output voltage is proportional to Centigrade temperature scale. Thus LM35 has an advantage over other temperature sensors calibrated in Kelvin as the users don't require subtraction of large constant voltage to obtain the required ...
Read more

›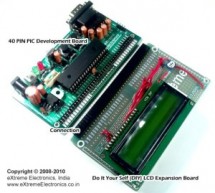 The are many cool sensors available now a days, ranging from IR distance sensor modules, accelerometers, humidity sensors, temperature sensors and many many more(gas sensors, alcohol sensor, motion sensors, touch screens). Many of these are analog in nature. That means they give a voltage output that varies directly (and linearly) with the sensed quantity. For example in LM35 temperature sensor, the output ...
Read more

›

Here I discus on very good project on digital thermometer. I made this project by Lm35 interfacing with pic 16f877 through adc0808. Pic16f877 microcontroller has inbuilt ADC (Analog to Digital Converter  but I use external ADC IC (adc0808) because of simplicity of project if I use inbuilt adc then I have to take consideration on lots of mathematical calculation to get desire output. To build my project I us ...
Read more

›