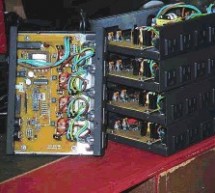 This is Ver2.0 of a finished project. I usually do projects about the same way every time. Product definition (10 min), Code outline (10 min), Schematic generation, Build prototype, Write code all at one sitting (This one took about 6 hours), Take a copy of the above file, and delete all but a small section. Debug the section, and put it back into the original file. Repeat with other chunks of code until do ...
Read more

›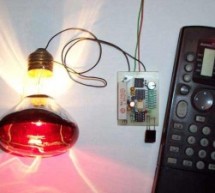 The meaning from this design is to build it in -i.e. a shaded lamp- and to switch this lamp on and off the normal way, just like it was switched before the dimmer was build in, then you could by exception dimming the lamp more or less with your TV remote control. When you switch the power on there will follow a soft-start till the lamp burns at the previously adjusted dim level. With the '0' button in TV mo ...
Read more

›
The lamp in my bedroom is a very cheap lamp from Wal-Mart. It stands in one corner of my room, opposite of the door. This is where the problem is: If it is dark, I have to walk across the room, not trip on anything, find the small knob to twist to turn on the lamp, walk back towards whatever I need to do in the room. That is a whole lot of unnecessary walking. As can be imagined, this annoyed me. I decided ...
Read more

›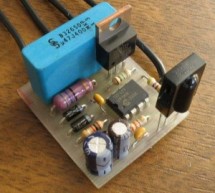 This is a device for adjusting lights in your home with any type of remote controller (tv, dvd, video,…). Today we are using many devices in our homes to improve quality of our life and this is another example on how you can enhance a simple procedure like switching the lights ON/OFF. It may be difficult to many of us to stand up from our chair only to switch lights, so try imagining yourself doing this wit ...
Read more

›