Heart rate measurement indicates the soundness of the human cardiovascular system. This project demonstrates a technique to measure the heart rate by sensing the variation of the blood volume inside a finger artery, which is caused by the pumping action of the heart. It consists of an infrared LED that transmits an IR signal through the fingertip of the subject.  A part of this infrared light is reflected b ...
Read more

›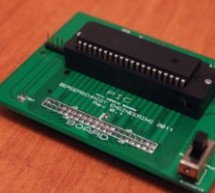 When it comes to debugging a microcontroller circuit, there aren't a lot of simple options.  Since a microcontroller circuit might have multiple things going on at the same time, measuring voltages with a DMM isn't an option.  Using an computerized In-Circuit-Debugger solution is expensive and elaborate, and time-consuming to set up.   People often resort to connecting banks of LEDs to the circuit, but this ...
Read more

›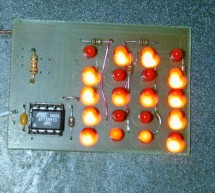 How to drive a lot of LEDs from a few microcontroller pins. Using the fact that many microcontroller pins have three states (+V, GND, or "high impedence", you can drive N*(N-1) LEDs from N pins. So the little 8 pin microcontroller like a PIC12Fxxx or an ATtiny11 can drive 20 LEDs on its five available output pins, and still have one pin left for some kind of input. See also http://www.instructables.com/id/C ...
Read more

›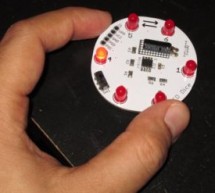 Tons of LED dice projects with different output forms have been published online. The most common output configuration in those projects is a 3-1-3 setup (two rows of three LEDs and one LED at in the middle) of seven LEDs, which simulates the actual patterns of dots found on the six faces of a traditional dice. When it is rolled, one or more LEDs are selectively turned on to display a random number between ...
Read more

›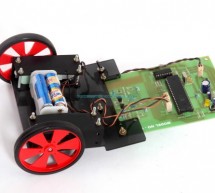 It follow a black line automatically and it also turn it direction according to black line. Liner follower robot is very famous project at university level among electrical, electronics, computer and software engineering students. There are a lot of competitions held every year in engineering universities related to robotics. But for first year engineering students, Liner follower robot is very popular.Beca ...
Read more

›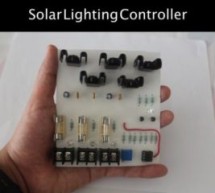 Solar Lighting Controller based on PIC12F675 micro controller to be used with a Solar Panel, Battery and a LED 12V Light, it has built with affordable materials and its ready to use, just plug your devices and its done, this controller will function by itself with no need to turn on or turn off the LED Light or press a button for starting to charge its battery due to its program to do it autonomously. Mater ...
Read more

›
PURPIC, the wearable PICkit2 clone PIC programmer based on a design by David Tait using through hole transistors and resistors glued to a piece of cardboard. Oh, how times have changed. And as usual, I'm still 7* years behind those changed times. My latest project is a remake of today's hottest 7-year-old PIC programmer, the PICKit2! *there, fixed! Step 1 An extremely brief history of the PICkit2 Microchip ...
Read more

›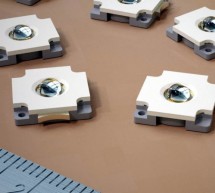 Aiming at lighting manufacturers that don't want to buy a soldering line, Sheffield-based Litecool has developed a self-adhesive self-connecting LED package that can be pick-and-placed direct onto heatsinks – and it accepts standard lenses from Carclo. No PCB, metal-cored or otherwise, is required. The key to self-adhesive packaging for power devices is to spread heat to an area much large than the die befo ...
Read more

›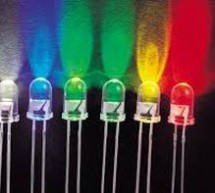 This experiment turns on a LED when button A is pressed. The button is connected to the lowest bit of Port A (bit0). When the button is pressed, the line goes HIGH. This is called positive logic. The LED is connected to the lowest bit of Port B (Bit0). Any bit of any port can be an input or output. It is convenient to make port "A" an input and port "B" an output. Port A has 5 lines and port B has 8 lines. ...
Read more

›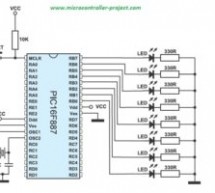 This is advance tutorial on blink/toggle led with pic microcontroller. In this tutorial i am going to teach you how to toggle led on specific delay. This tutorial is not limited to only toggling led, it can be utilized at many other places. Like generating an event after specific delay, triggering a signal after specific time, reading data on known intervals, outputting data after desired time delay, pwm(pu ...
Read more

›