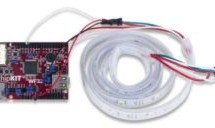 This Instructable will go over the steps involved in controlling the WS2812 LED strip using LabVIEW, LabVIEW MakerHub LINX, and chipKIT WF32. Note - This project can be done using the LabVIEW Physical Computing Kit which contains both LabVIEW Home Bundle and chipKIT WF32 here. Step 1: Materials 1) LabVIEW LabVIEW Home Bundle can be used for this project and is sold by Digilent. Otherwise, any LabVIEW versio ...
Read more

›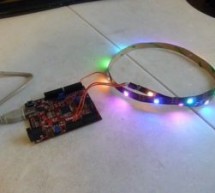 There has not been a simple addressable LED library for PIC32 microcontrollers until now! The PICxel library is an MPIDE library that handles the timing required to use addressable LEDs (WS2812, WS2811) or more commonly known as Adafruit Neopixels. Going through through a couple steps will allow your to get started with the PICxel library. What you will need: Digilent chipKIT (UNO32 or UC32) mini-USB cable ...
Read more

›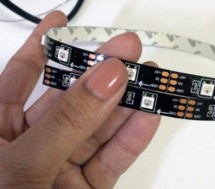 With all LEDs you will need a power supply, some sort of way to send a signal (usually a microcontroller) and method of connecting the LED to your system... Admittedly, that sort of explanation is all things pretty vague (as a description), so instead it's my opinion that the easiest way to explain the LEDs is to actually walk through a demonstration. Although you will be able to adapt many of what I explai ...
Read more

›
1. Quite a few POV clocks out there, why is this special? Well, mainly because it's mine. There are quite a few POV clocks out there on the web using all sorts of display mechanisms, chassis, controllers. The one I decided to build isn't exactly one of them, the main difference being in the way I wanted to transfer energy to the spindle. This would add some originality to my project, sadly the method I chos ...
Read more

›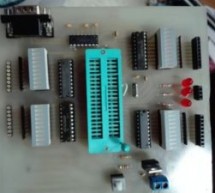 Our instructable shows how to create a generic board of PIC18 micro-controller which is further used in advanced embedded projects as there is a number of PIC micro-controller applications .e.g. microwave ovens, multimedia devices, medical and health based equipment e.g. blood-pressure meter, UPS, Power supplies, burglar alarms & detectors and other security and safety equipment. Now the question ...
Read more

›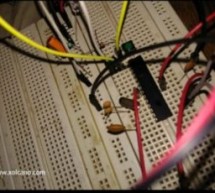 Hey Guys i am Back after 2 months with Awesome Project,This is a Complete tutorial to make PIC Microcontroller based Arduino ,which can run Arduino Programs on PIC18F4550 or PIC18F2550 Microcontroller , one advantage on this microcontroller is ,it does'nt require any External Programmers, Since it has inbuilt USB support .so guys lets get started Step 1: Things Needed ! ) PIC18F2550 (28pin) -1 2) Crystal 20 ...
Read more

›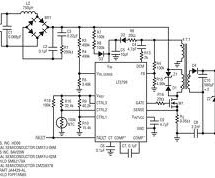 Description The LT3799 is an isolated flyback controller with power factor correction specifically designed for driving LEDs. The controller operates using critical conduction mode allowing the use of a small transformer. Using a novel current sensing scheme, the controller is able to deliver a well regulated current to the secondary side without using an opto-coupler. A strong gate driver is included to dr ...
Read more

›
Following research at Sheffield-based LED packaging firm Litecool, narrow beam angles from LED packages without secondary optics or reflectors look closer. The proof-of-concept device produced a beam with 50% of light in 36 degrees, and over 90% efficiency. "Most package manufacturers design their LED packages for maximum light extraction. This means as little manipulation of the light as possible and just ...
Read more

›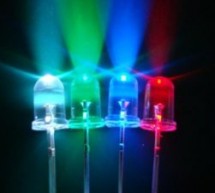 LED's have become most important component in lighting industry due to its miniature size and less power consumption. Also LED lights are lot more attractive than the primitive lights used once. This project focused on building an remote controlled LED with multiple lighting effects. Imagine setting the mood of your room using remote, will be cool isn't it. DESIGN OF RECEIVER AND CONTROLLER: The receiver an ...
Read more

›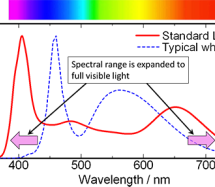 LED and OLED lighting, which is generally called solid-state lighting (SSL), is becoming more common as the next generation lighting. Evaluations of total luminous flux (a performance index for lighting) and color are important for SSL, and to evaluate those values, it is indispensable to measure the light intensity of each wavelength accurately based on spectral measurement. For accurate spectral measureme ...
Read more

›