Description The ISL9307 is an integrated mini Power Management IC (mini-PMIC) ideal for applications for powering low-voltage microprocessor or multiple voltage rails with a battery as an input source, such as a single Li-ion or Li-polymer. ISL9307 integrates two high-efficiency, 3MHz, synchronous step-down converters (DCD1 and DCD2) and two low-input, low-dropout linear regulators (LDO1 and LDO2). The 3MHz ...
Read more

›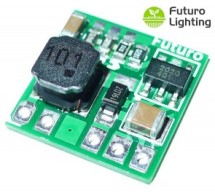 Introduction This article describes simple constant current driver module with fast PWM input that can be used for driving medium and high power LEDs. The module uses an integrated constant-current output, DC-DC buck converter with output current configurable from 0.1 to 0.5A. This article outlines the schematic, design guidelines, operation, and performance of the low cost LED driver. Short description LED ...
Read more

›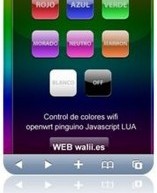 RGB REMOTE (pinguino+web+linksys) This project has several uses, it is basically a way to control an RGB LED group (tricolor with common ground) via a web page to select which color we want to show. It may be a way to harmonize a room, change the color of a swimming pool or just fooling aroun Step 1 RGB REMOTE webserver and serial connection In my case the web server is in Linksys router which I have "hacke ...
Read more

›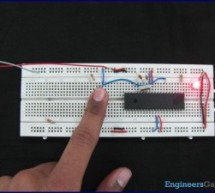 Any microcontroller based system typically has an input and a corresponding output. Taking simple output with a PIC microcontroller has been explained in LED blinking with PIC18F4550. This article explains how to provide an input to the controller and get a corresponding output using PIC18F4550. PIC18F4550 has a total of 35 I/O (input-output) pins which are distributed among 5 Ports. Each Port of a PIC micr ...
Read more

›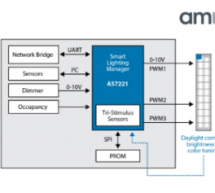 ams AG, a multinational semiconductor manufacturer and provider of high performance sensors and analog ICs, had announced the AS7221, an integrated white-tunable smart lighting manager that can be controlled through its network connection by means of simple text-based commands. [caption id="attachment_13466" align="aligncenter" width="352"] AS7221 Block Diagram[/caption] AS7221 is a networking-enabled IoT S ...
Read more

›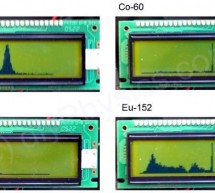 Some time ago I was developing a medical instrument which required histogramming, which got me in the mood to retake my own PIC MCA project(http://home.comcast.net/~prutchi/index_files/scint.htm ). I used the variable RAM in the microcontroller (16F877), so I limited the number of channels to 95 and let the histogram run until some channel reaches 240 counts (the highest 8-bit number that yields an integer ...
Read more

›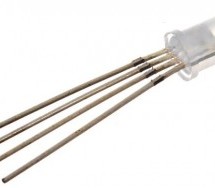 An RGB LED has 4 pins, one for each color (Red, Green, Blue) and a common cathode. It has tree different color-emitting diodes that can be combined to create all sorts of color! Any color is possible depending on how bright each diode is. In this tutorial you will learn how to use an RGB LED with Arduino and create unique color combinations. So, let's get started! Step 1: What you will need For this tutoria ...
Read more

›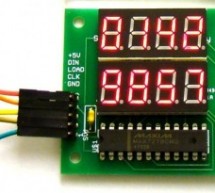 This project is an extension of my previous MAX7219 based SPI seven segment LED display module. The new display features eight 7-segment displays arranged in two rows of four digits. The on-board MAX7219 driver enables you to easily add eight 7-segment LED displays to your project using only 3 I/O pins of microcontroller. The major advantage of using this board is the time-division multiplexing operations r ...
Read more

›
As the title suggests, this guide is targeted for those who are new to the world of PIC microcontrollers. I cover the basics from hardware to software along with programming the device and a few hints along the way. I do assume a little bit of electronics knowledge - eg, reading circuit diagrams - I'm guessing if someone has the knowledge to Google "Intro To PIC's" then they know something about basic elect ...
Read more

›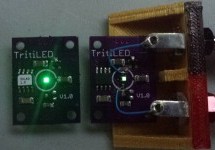 Description TritiLEDs are always-on battery powered LED glow lights for general night-time marking use. Radioactive gaseous tritium light sources (GTLSs) are allowed in the United States in several consumer product categories, including watches, compasses, and gun sights, but general-purpose markers are considered "frivolous" and are prohibited. Levaraging advances in LED efficiency, battery capacity, and m ...
Read more

›