Description This neat little circuit provides 8 LEDs directly driven from the PIC along with a single mode control switch.  The firmware elsewhere on this page drives the LEDs with a 5 bit PWM signal providing each of the 8 LED channels with four levels of intensity; off, dim, mid, bright.  A number of sequences are programmed into the firmware to provide some interesting visual effects and chase sequences, ...
Read more

›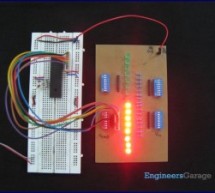 It is necessary to understand basic I/O operations of PIC18F4550 before dealing with its complexities. This article presents a way to take simple output from a PIC microcontroller. This learning would also help in interfacing of external devices with the controller. Here the output from the microcontroller is taken on a set of LEDs which are made to blink in an alternate fashion. PIC18F4550 has a total of 3 ...
Read more

›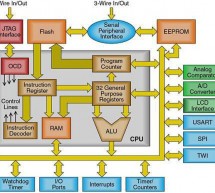 How to choose a MicroController It used to be that the number of different microcontroller chips available to the hobbyist was pretty limited. You got to use whatever you could manage to buy from the mail-order chip dealer, and that narrowed down the choice to a small number of chips. But times have changed. Digikey lists over 16000 different line items under a 'microcontroller' search. Which one should a h ...
Read more

›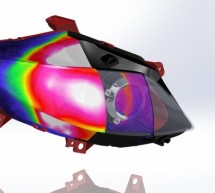 The exterior conceals new technology behind the bezels that make possible such features as adaptive beams and LED matrix beams, for example. Often, each LED has its own lens that is held by a fixture, and light guides with small saw-tooth structures to direct the light to the road and to the external viewer are used more often. All of these new structural changes and components have caused the overall compl ...
Read more

›
Pulsing Hubby Detector This project uses an RF receiver module to trigger a pulsing LED Heart when the transmitter comes within range. I made this for my fiance for Valentine's Day this year. I have yet to fully test the range, as I haven't actually taken the transmitter out of our apartment building since I just finished it today. The transmitter/receiver pair that I used is hypothetically capable of up to ...
Read more

›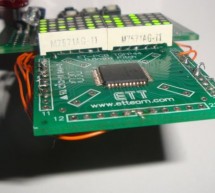 I have built various scrolling message badges for instance using the 16F57- 10×5 and 12×5. However, since these chips only have a small FLASH, there is not much flexibility. I don't really recommend these controllers for a scrolling message. Recently I have started a new project, using small 1.9mm ready made modules, and a 16F884. It has 4K FLASH which is sufficient (about 1/3 are used), and 256 bytes RAM. ...
Read more

›
Introduction   I've always wanted to build an electronic led dice, but something different from what we see on the internet. Making it motion controlled... now that's new!   Many new cell phones that have accelerometers built in also have dice games. These dice move when shaking the cell phone. My Led Dice project will also work with a shake motion but without the use of the expensive accelerometers. Parts ...
Read more

›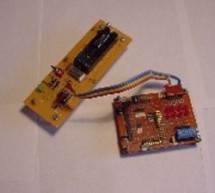 The photo shows a PIC16F84 microprocessor board tethered, by ribbon cable, to a circuit having 8 LEDs and an 8-position DIP switch. Learning a microprocessor's capabilities often demands such a setup where LEDs turn on/off, blink at desired rates and respond to switches. This tutorial serves to quickly accelerate your PIC16F84 development ambitions. Motivation and Audience An embedded micro like the PIC16F8 ...
Read more

›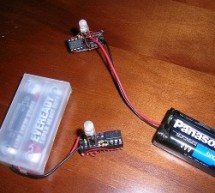 I had a few multicolor LEDs laying around and wanted to whip up a color-blending nightlight. I built 2 devices, each in its own 20 pin DIP socket without soldering. A 3-pin header is included so I can reprogram the light on-the-fly if desired. On my first build, I used wire-wrap. The next one used multiple wires pushed into the socket. A bit more difficult, but no wire-wrapping or soldering necessary. Parts ...
Read more

›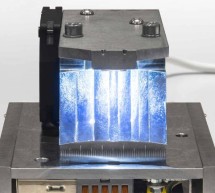 Using a single super-power LED – 1,400 lm, emitting at 200Mcd/m2 – Osram has produced a dip headlight beam in its labs. The distribution of light indicates that car lighting standards can be met – see candela plot. "This LED has a luminance three times that of existing versions. This means that a single LED can be used to provide a complete low beam.Several LED chips have always been needed in the past," sa ...
Read more

›