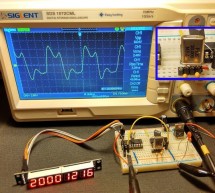 Couple of weeks ago I purchased from eBay one of these amazingly cheap an useful modules with MAX7219 LED driver and 8 digit LED display. It is ideal for frequency counter project. The problem was the absence of library for PIC microcontrolers. Luckily, I found a great library for Arduino and I reworked it to be compatible with PIC. The schematic of the frequency counter is actually almost the same as the p ...
Read more

›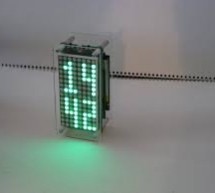 Abstract: A circuit and program listing for using the MAX6955 LED display driver with a PIC microcontroller and 14-segment displays. The MAX6955 is an LED display driver with an I2C™-compatible, serial interface capable of supporting Fast Mode speeds up to 400kHz. It is capable of driving sixteen 7-segment, eight 14-segment, eight 16-segment or 128 separate LEDs. This application note describes a 14-segment ...
Read more

›
Introduction I have been using the toner transfer method for about 9 years with great results. Occasionally I would need a board with finer traces and I would use UV method. My exposure setup allowed only a single sided board to be made and it was composed of a 30cm UV tube, some holders, a table, board and film. Exposure time was rather long as the tube was far away from the board. A few months ago I was l ...
Read more

›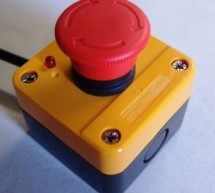 Smart Button This is a button a little bit smarter. (Microcontrollers and coffee, who doesn't like) I i'm using it to fill my Coffeemaker  with water. This way its a little bit more fun and i always get the same amount of water. Its a simple project, and it's a good excuse to play with a PIC10F, one really small micro-controller. Code is written in C, a nice way to start with it. It interfaces with the user ...
Read more

›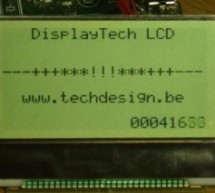 Here are the technical specifications: LCD resolution: 128 x 64 pixels LCD manufacturer: DisplayTech. LCD model 1: 64128COG-FA-BC (no backlight) LCD model 2: 64128G-FC-BW-3 (white LED backlight) On-glass lcd controller KS0713, with 30 pins connector. Very low power operation (less than 1mA @3V) Fast serial interface (only 8 wires needed) Molex miniature connector. LCD: dimensions: 56 x 41 mm PCB interface: ...
Read more

›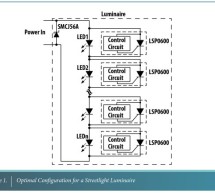 The principle advantages of LED lighting are its long life, which can be as long as 60,000 hours, or 20 years, and inherent energy efficiency. LED streetlights have been shown to use 15% of the energy and give off less heat, while generating more light per watt. LEDs do not contain toxic chemicals such as mercury compared to high-pressure sodium lamps or mercury-vapor lamps. Because of their long lives, the ...
Read more

›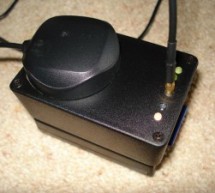 Description This project combines a GPS receiver module, a MicrochipPIC microcontroller and a Secure Digital memory card to make a GPS data logger. With a large capacity and reasonably long battery life it is a very useful device for logging GPS position for example for mapping with OpenStreetMap. In this picture the complete GPS data logger can be seen. On the top right hand side from front to back are: Th ...
Read more

›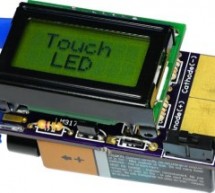 Most projects include at least one LED. Before soldering the LED, how can you determine if the color and brightness meets your needs? After that, how do you calculate the correct value resistor? Many years ago, I built a handy compact LED testing tool based on the LM317L adjustable current regulator. (You'll definitely want to click on that link before continuing with this article.) It ended up being one of ...
Read more

›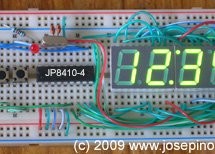 A 12hr/24hr LED Clock with display control, uses a microcontroller PIC 16F84A or 16F628A and a few parts. (August 25, 2009) This LED clock may not be the easiest to build but surely it is the one with fewer parts that you can find, for that reason I call it "The ANP LED Clock". (ANP stands for Almost No Parts.) Using the micro controller PIC 16F84A or the 16F628 (same pinout), this clock have more and impro ...
Read more

›
Description This neat little circuit provides 8 LEDs directly driven from the PIC along with a single mode control switch.  The firmware elsewhere on this page drives the LEDs with a 5 bit PWM signal providing each of the 8 LED channels with four levels of intensity; off, dim, mid, bright.  A number of sequences are programmed into the firmware to provide some interesting visual effects and chase sequences, ...
Read more

›