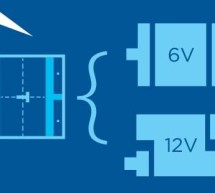 Cree has crammed up to 2,250 lm capability into a 5x5mm LED – achieved at 19W. The LED is called XHP50, the first in a family of XHP lighting LEDs. "At its maximum current, the XHP50 provides twice the light output of the industry's brightest single-die LED, the XM-L2 LED, at a similar lumens per watt and without increasing the package footprint." said Cree. Cree may be making an error here as Luminus' sing ...
Read more

›
With my Grandma's birthday fast approaching I wanted to put something together that was not too complicated but still sweet enough to make for a cool widget gift. Since fading LEDs never seem to go out of style and grandmas always love to see a heart, putting two and two together here was a no-brainer. The concept for this small birthday present was to create a small heart shape with red LEDs and then to dr ...
Read more

›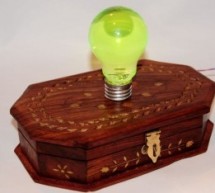 Spooky Led Lamp This is a hollowed out light bulb filled with fluorescent liquid and two UV leds plus one red led immersed in the liquid. When turned on the light bulb flickers for a while then starts to pulsate randomly with the UV leds giving a spooky but rather nice look. The bulb is held to the box by two small magnets that also is used as contacts for the power to it. I got the inspiration for the proj ...
Read more

›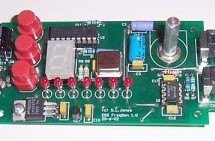 An extremely simple and low cost Sine/Square wave generator based on the Analog Devices AD9835 Direct Digital Synthesis (DDS) Generator chip. The frequency can be set for any frequency from 1Hz to 10MHz in 1Hz resolution steps! All this with three push buttons and a novel "sliding window" LED display. The controller chip is a Microchip PIC16F628. There is no wiring, and the PCB fits into a standard UB3 Jiff ...
Read more

›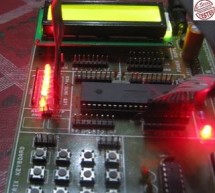 How to interface LED with Microchip's PIC microcontroller? How to connect LEDs to a PIC microcontroller? LED interfacing is the stepping stone for microcontroller development. This is a simple embedded program for PIC 16F877A to interface LEDs, suitable for beginners who wish to study basics of embedded microcontroller programming. The program is developed through Micro C compiler, one of the best solutions ...
Read more

›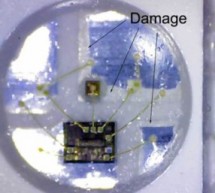 During the last months, a new WS2812 alternative appeared on the market: The SK6812. I finally managed to get my hands on some of them to take a closer look. In most aspects these devices are basically clones of the WS2812. What is interesting however, is that the manufacturer came up with a couple of new variations of the stock 5050 RGB LED. As with many components from mainland china, it seems very diffic ...
Read more

›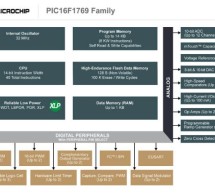 Microchip has included a new power building block in a microcontroller aimed at LED lighting. Called the PIC16(L)F1769, the family has the first PICs to offer two independent closed-loop channels. The firm has steadily been introducing power control peripheral blocks over the last three years – so-called 'core independent peripherals (CIPs), including for example its 'complementary waveform generator' (COG, ...
Read more

›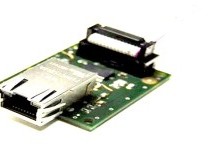 Usually We need embedded systems inside devices, particularly the so-called intelligent devices, to communicate with a command/control/administrative center. Typical such situations could be a remote security camera that can send you video clips when queried, an embedded system that can send status when checked through a web browser or a vending machine that is capable of sending an email when service is re ...
Read more

›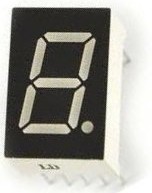 In this article, we will show how to drive a 7 segment LED Display using a PIC16F690 microcontroller. This PIC16F690 microcontroller chip is actually a part of the PIC2 Starter Kit, so we will actually be using this starter kit to drive the LED Display. A 7 Segment LED Display is an electronic device that contains 8 individual LEDs. Each of the LEDs can either be on or off. Depending on which LEDs are lit d ...
Read more

›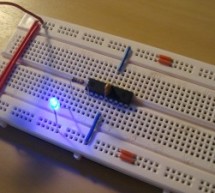 This post provides the LED blinking code (compiled in MPLAB + HI-TECH C) for PIC18F452. Complete project code and the proteus simulation can be downloaded from the Downloads section at the bottom of this post. The following diagram shows the required circuit. In this project a crystal of 10MHz is used with PIC18F452. This crystal frequency is fed into PLL of PIC18F452, which boosts it to 40MHz. As we know t ...
Read more

›