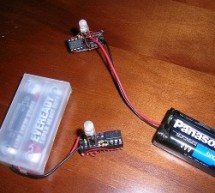 I had a few multicolor LEDs laying around and wanted to whip up a color-blending nightlight. I built 2 devices, each in its own 20 pin DIP socket without soldering. A 3-pin header is included so I can reprogram the light on-the-fly if desired. On my first build, I used wire-wrap. The next one used multiple wires pushed into the socket. A bit more difficult, but no wire-wrapping or soldering necessary. Parts ...
Read more

›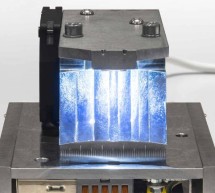 Using a single super-power LED – 1,400 lm, emitting at 200Mcd/m2 – Osram has produced a dip headlight beam in its labs. The distribution of light indicates that car lighting standards can be met – see candela plot. "This LED has a luminance three times that of existing versions. This means that a single LED can be used to provide a complete low beam.Several LED chips have always been needed in the past," sa ...
Read more

›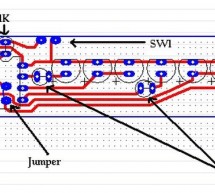 Anthony from Cumaná, Venezuela, made his own "Persistence of vision" (POV) display, similar to my Air Display but it can be mounted on any bicycle wheels and it displays fifteen messages in Spanish. Here is the PCB with each part of the project. It uses a 12F629, works with a voltage of 3Volts This is the PCB top view to determine the location of each part. The yelow ones are the resistors, the red ones are ...
Read more

›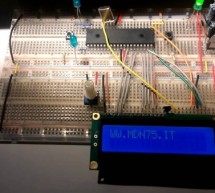 Hi welcome to my 4th chapter of PIC18F4550 programming. Here we are going to learn another methodology or technique for programming a pic18f microcontroller which would be helpful in future while dealing with complex coding. We are going to define our own header file. We are also going to see the Source Code and will understand the importance, benefits of programming a microcontroller this way on Mplab ide. ...
Read more

›
TUTORIALS PIC18F4550 Programming Tutorial in Hardware C PIC Tutorial, Mplab IDE - C18 compiler toolsuite PIC18F4550, Looking the data sheet | Ports PIC18F4550 Programming Blink led method 1 PIC18F4550 programming Method 2 Blink led PIC18F4550 Blink LED 20MHZ Oscillator | XC8 Mplab X IDE and XC8 compiler Blink LED PIC18F2550 programming: Blink LED | XC8 PIC18F4550 Tutorial: Blinking an LED | Chapter 3 Welcom ...
Read more

›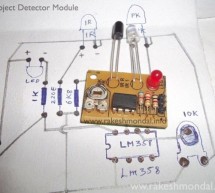 How to make Infrared (IR) sensor Object Detection Module Circuit Using IR LED and Photodiode The IR Object Detection sensor module is quiet easy to make. This sensor circuit below is a low cost - low range infrared object detection module that you can easily make at home using IR LED's. We will use a photodiode and IR LED to make a simple circuit. IR led looks like a regular LED that you usually see in Tele ...
Read more

›
LED fireflies prototype hello all, heres an attempt i made at something like an LED throwie..the problem (for me) with led throwies is that they just consume their battery, and produce light.. but they could be better at doing both.. first you have to accept the premise that your willing to spend a bit more for the tradeoff.. the inspiration for this came from some of my other projects, and of course the "L ...
Read more

›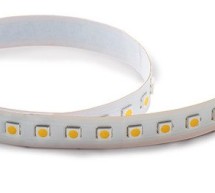 Lumileds has started to make multi-LED area and line light sources, based around 3535L surface mount LEDs on ridged and flexible PCBs. It is making the area products, described them as its 'matrix platform', at its plant in Penang, Malaysia. Luxeon XR (below) is the name of the rigid line, and the flexies are Luxeon XF (right). XR-3535L is first out of the traps. Designed for Zhaga compliant assemblies and ...
Read more

›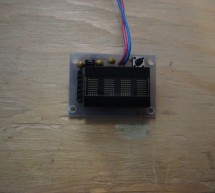 Programmable watch with four character display You'll be the talk of the town when you wear this obnoxious, oversized, completely impractical wristwatch. Display your favourite foul language, song lyrics, prime numbers, etc. Inspired by the Microreader kit, I decided to make a giant watch using similar sixteen segment displays. Twelve hours later, I came out of my masochistic fugue and stopped trying to rou ...
Read more

›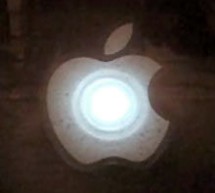 Throbbing Apple Logo Sticker This little gizmo adds the iconic "sleeping Mac throb" to an ordinary Apple logo decal. The idea for this came about when passing by the Apple Store in Palo Alto, California late one night. After hours, when the store is "asleep," the lighted logos out front pulsate just like the power indicator on a sleeping Mac, and I just about fell over laughing. Unrelated, the following day ...
Read more

›