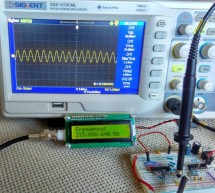 This project shows how to build a very simple yet very useful tool that every DIY enthusiast should have in his lab: a 100MHz+ frequency counter. The schematic is fairly simple and straightforward and uses a PIC16F628A microcontroller for measuring frequency and a high speed comparator for signal amplification and conditioning. The microcontroller uses its internal 4MHz oscillator for the CPU clock. Timer1 ...
Read more

›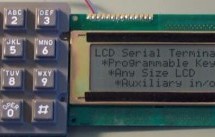 LCD Serial Terminal Introduction: In the 1980s a serial terminal was a big thing with a picture tube and keyboard. You used it to communicate with a computer by RS-232 cable or with a modem. In this century, we still sometimes have need for a serial terminal, and we'll typically use a personal computer running a terminal program (Hyperterminal, bundled withWindows, is a terminal program). This project is a ...
Read more

›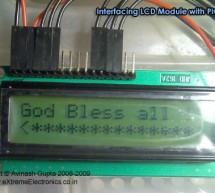 A large number of embedded project require some type of user interface. This includes displaying numerical, textual and graphical data to user. For very simple numerical display we can use 7 segment displays. If the requirement is little more than that, like displaying some alphanumeric text, we can use LCD Modules. They are cheap enough to be used in low cost projects. They come in various sizes for differ ...
Read more

›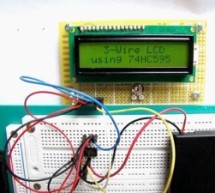 HD44780 based LCD displays are very popular for embedded projects because they are cheap, easy to interface, can display characters, consume power lot less than seven-segment displays, and most of the present day compilers have in-built library routines for them. However, the only disadvantage is that they require at least 6 I/O pins of microcontroller. Well, you may ask, isn't that less than what seven-seg ...
Read more

›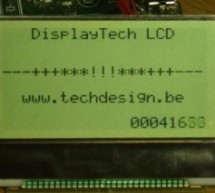 Here are the technical specifications: LCD resolution: 128 x 64 pixels LCD manufacturer: DisplayTech. LCD model 1: 64128COG-FA-BC (no backlight) LCD model 2: 64128G-FC-BW-3 (white LED backlight) On-glass lcd controller KS0713, with 30 pins connector. Very low power operation (less than 1mA @3V) Fast serial interface (only 8 wires needed) Molex miniature connector. LCD: dimensions: 56 x 41 mm PCB interface: ...
Read more

›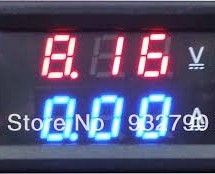 Voltmeter Ammeter is a great kit to measure voltage and current at the same time. It measures 0-70V or 0-500V voltage with 100mV resolution and current from 0 to 10A. It's a perfect addition to any power supply, battery chargers and other electronic projects where voltage and current must be monitored. Kit uses PIC16F876A microcontroller with built-in ADC (Analog to Digital Converter) to sample voltage with ...
Read more

›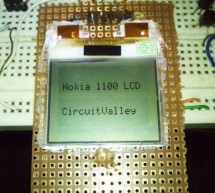 Displaying content on a normal alphanumeric display is very limited ,we have to be limited with the font size and we can't draw any graphics also. but convention Graphics lcd are really very expensive so here is the solution, you can use Nokia 1100 monochrome  LCD to display your large font text and graphics . the reason behind using this LCD is ,it is really very cheap and can be powered with 3 volts supp ...
Read more

›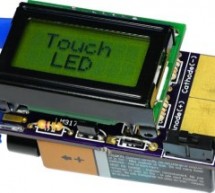 Most projects include at least one LED. Before soldering the LED, how can you determine if the color and brightness meets your needs? After that, how do you calculate the correct value resistor? Many years ago, I built a handy compact LED testing tool based on the LM317L adjustable current regulator. (You'll definitely want to click on that link before continuing with this article.) It ended up being one of ...
Read more

›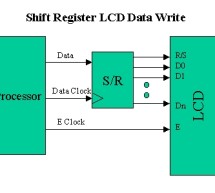 2-Wire LCD Interface for the PICMicro Alphanumeric LCD displays have become very popular for microcontroller applications because they can add a lot to a project in a variety of different ways. A text message giving the user instructions as well as feedback can make the application seem much more "professional" and easy to use. I like to use LCD's to help debug applications, with breakpoints set to display ...
Read more

›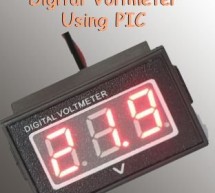 Speedometer is a speed measuring gauge used to calculate the speed of motor vehicles. They are mainly of two types- electronics and mechanical. Digital speedometer measures the speed and mileage in vehicles. Normally both types work on the principle of electromagnetism, however they have a disadvantage that they cannot be used if there are no wheels on the moving object. Here I am introducing a simple digit ...
Read more

›