Hi Guys! This is a project that I made using pic microcontroller its an Electronic PIN Code Security System with real time clock and user define pin code features, this page contains all the details to make one yourself. ITS WORKING AND CONCEPT: Well by turning Security System on, it will ask for a PINCODE to open gate, (its 140595) if you enter it correct, the door will open. Door is opened for 1 min only, ...
Read more

›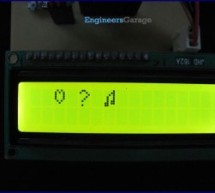 The 16x2 character LCD can also be used to display custom characters other than numerals, alphabets & special characters. Refer LCD interfacing with PIC. Some special shapes like hearts, arrows, smileys etc. can easily be displayed on the 5x8 pixel pattern of character LCD. These shapes are first stored at a special location in LCD's controller and then displayed on the LCD module. This procedure has be ...
Read more

›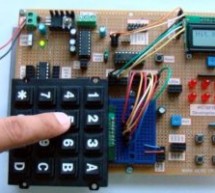 Interfacing LCD and Keypad are one of the important interfacing concepts of PIC microcontroller since both the input and output element can form a complete embedded system design. This tutorial is about teaching you how to get input input values from keypad by polling method and display the input into a 16×2 LCD. 16×2 LCD: This type of LCD is widely used to display the status of the system and to display th ...
Read more

›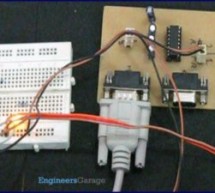 UART or serial communication is one of the important protocol used by the Microcontrollers to transmit and receive data from the external devices. Almost every controller is equipped with this protocol to make transmission and reception easier just using two pins. This tutorial will teach you to initialize and send data by using UART protocol PIC microcontroller. I assume that you are familiar with the conc ...
Read more

›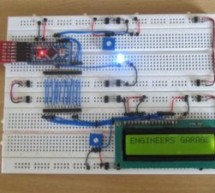 LCD displays operate in two modes 4 bit and 8 bit mode. We all might have been familiar with 8 bit mode which is used widely in several systems. But 4 bit mode is something which many of us is not aware of. This mode has some advantages over the 8 bit mode out of which reduction of dedicated data pins is most important. This tutorial will teach you 4 bit LCD interfacing in 4 bit with your controller as well ...
Read more

›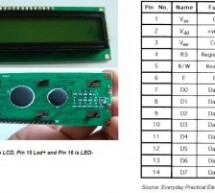 Description HD44780 based LCD displays are very popular among hobbyists because they are cheap and they can display characters. Besides they are very easy to interface with microcontrollers and most of the present day high-level compilers have in-built library routines for them. Today, we will see how to interface an HD44780 based character LCD to a PIC16F688 microcontroller. The interface requires 6 I/O li ...
Read more

›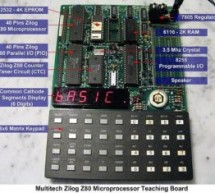 The seven segment display is one of the most popular numeric displays used in many microcontroller applications because it's cheap, robust and reliable. The seven segments actually consists of 8 LED (Light Emitting Diode) and it's come with various sizes suitable for various numeric display application such as digital clock, counter, thermometer, humidity, etc. On this project we are going to show you how t ...
Read more

›
Alphanumeric LCD displays have become very popular for microcontroller applications because they can add a lot to a project in a variety of different ways. A text message giving the user instructions as well as feedback can make the application seem much more "professional" and easy to use. I like to use LCD's to help debug applications, with breakpoints set to display variable and I/O conditions and they a ...
Read more

›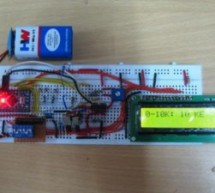 Digial ohmmeter using pic microcontroller is designed in this project. Digital ohmmeter is used to measure resistance of any resistance or any circuit. It can measure resistance between 0-1MΩ with precision of ±5  percent.  PIC16F877A microcontroller is used in this project to measure resistance by doing signal conditioning of measured resistance. LCD is used to display resistance value. Voltage divider con ...
Read more

›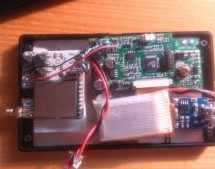 If you're like me, you don like buying stuff that's ready-to-go, but rather build one yourself. We usually spend more money, but it's way more satisfying I really didn't want to buy an overly expensive 32ch FPV LCD receiver, so I made my own DIY 32ch FPV 5.8ghz LCD, that is compatible with EVERY transmitter on the market now.First, crack open that LCD, and look what's inside. I desoldered the wires, and too ...
Read more

›