Analog Devices (ADI) has introduced a quad-channel protector and two multiplexers offering ±55V overvoltage protection (OVP) for precision converters, amplifiers and other components that operate from a voltage of 4.5V up to 36V. According to ADI the ADG5462F quad channel protector, ADG5248F 8:1 multiplexer and ADG5249F differential 4:1 multiplexer offer ±55V OVP in power-on and power-off stages and protect ...
Read more

›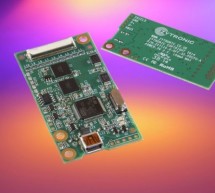 Zytronic has added an ARM Cortex A4-based touch controller called the ZXY110. It runs at 168MHz enabling Zytronic's self-capacitive p-cap (PCT) sensors to gain in responsiveness and precision. The processor is accompanied by two ASICs which help minimise controller footprint, while maximising touch detection performance, even through cover glass more than 10mm thick. The ZXY110 is offered in two different v ...
Read more

›
Analog Devices has introduced a  FET input AFE (analog front-end) with an integrated ADC driver designed to interface directly with current mode sensors such as photo diodes and highoutput impedance-voltage sensors. The ADA4350 integrates a FET input amplifier, switching network and ADC driver into a single package, which simplifies design and lowers power and PCB footprint by more than 50 percent compared ...
Read more

›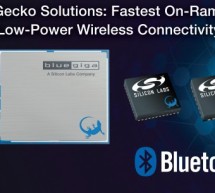 Silicon Labs has introduced Blue Gecko which combines its EFM32 Gecko MCU technology with a Bluetooth Smart transceiver on one die combined with the Bluegiga Bluetooth Smart software stack which can transmit +10 dBm or higher output power with its integrated power amplifier and balun. Blue Gecko SoCs are based on the ARM Cortex-M3 and M4 cores and offer 128 to 256kbyte flash sizes and 16 to 32kbyte RAM size ...
Read more

›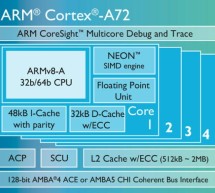 ARM has brought out a set of IP for top-of-the-range  mobile devices due to launch next year. The IP suite includes: an ARMv8-A-based Cortex-A72 processor, an ARM CoreLin CCI-500 Cache Coherent Interconnect and an ARM Mali-T880 GPU delivering up to 4K120fps performance and console-class gaming, all optimised for TSMC's 16nm FinFET+ process with ARM POP IP. "Our new premium mobile experience IP suite with th ...
Read more

›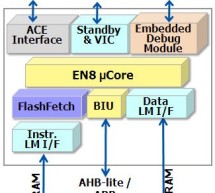 Andes Technology, the Taiwanese processor core vendor, has launched an SoC development solution, the Andes Custom Extension (ACE) framework, and the first supporting AndesCore processor, the EN801. "The launch of the ACE framework responds to our customers' increasing demands for extensible processors after they encounter all sorts of problems during SoC development," says Andes CTO Charlie Su, "they are no ...
Read more

›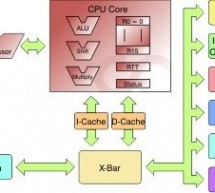 Cortus, which licenses small 32-bit cores, has upgraded its instruction set and launched two new cores which use the new one. Why upgrade? "Embedded applications have got more complex," replies Cortus vice-president Roddy Urquhart. The new V2 instruction set is 50% bigger than its V1 predecessor and the instruction memory uses about 20% less power, according to Cortus. APS23 is the first processor core with ...
Read more

›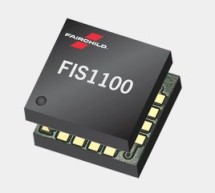 SAN JOSE, Calif. – June 16, 2015 – Fairchild (NASDAQ: FCS), a leading supplier of high-performance semiconductor solutions, today launched the FIS1100 6-axis MEMS Inertial Measurement Unit (IMU), the company's first MEMS product stemming from its strategic investments in MEMS and motion tracking. The FIS1100 IMU integrates a proprietary AttitudeEngine™ motion processor with best-in-class 9-axis sensor fusio ...
Read more

›