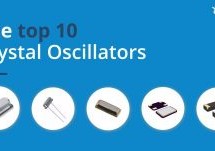 A crystal oscillator is an electronic circuit that generates an electrical signal with a very precise frequency. To achieve this, it uses the mechanical resonance of a vibrating crystal made of piezoelectric material. The first crystal oscillator was invented in the late 1920s by Walter Guyton Cady who was interested in submarine detection with ultrasonic waves. He suggested that a piezoelectric resonator c ...
Read more

›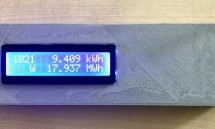 Solar at last weblog post from several years ago and the SMA Relay, based on a JeeNode v6. The Bluetooth readout code was derived from Stuart Pittaway's Nanode SMA PV Monitor code. This project is for a friend who's birthday is coming up shortly, and who has the same SMA 5000TL inverter as I do - although it can probably be used with other models. Here is the gadget, powered off 5V USB: There's no RF relay ...
Read more

›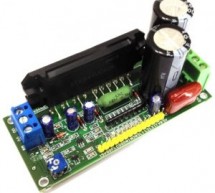 10 Amp 400V DC Intelligent power module board has been designed using ON Semiconductors STK544UC62K. This Inverter IPM module includes the output stage of a 3-phase inverter, pre-drive circuits, bootstrap circuits, protection circuits, op-amp based current sense circuit, comparator circuit for fault/Over current output, Bus voltage output, onboard 5V DC regulator for op-amp circuit. This board can be used t ...
Read more

›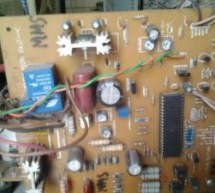 Single microcontroller based 12v to 230v inverter with intelligent battery charging (Made by me) Here I describe the circuit as: *single microcontroller/controller (ATMEGA16/32) *no op-amps, only chips are the micro, opto-couplers and regulator (7805) *low-battery/overload/short-circuit protection *thyristor controlled battery charger, using the MOSFET body diode as the AC-DC rectifier *charger maintains th ...
Read more

›