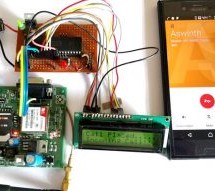 GSM Interfacing with PIC Microcontroller PIC16F877A - Make and Receive Calls GSM modules are fascinating to use especially when our project requires remote access. These modules could make all actions that our normal mobile phone could do, like making/receiving a call, sending/receiving a SMS, connecting to internet using GPRS etc. You can also connect a normal microphone and speaker to this module and conv ...
Read more

›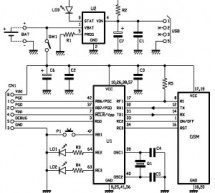 It's no the first time that we present a localizer without GPS. We remake the old device with the cheaper SimCom module SIM900. In the previous post we present the GSM section and now we can present the complete localizator. Introduction This system allows for localization without directly using GPS technology; we are able to locate the desired object fairly precisely by using database availability together ...
Read more

›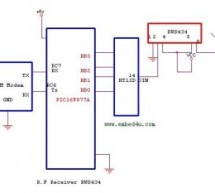 GSM Modem Interface with PIC 18F4550 Micro controller: Description: In this project we use PIC 18F4550 Micro controller in transmitter section keys are connected to PB0 to PB3. If we press the key PB0 the Pressed Key Value is transmitted to the micro controller section i.e receiver section . In the controller we pre programmed to open the door A. If we press the key PB1 means the particular port is enabled ...
Read more

›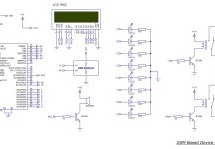 It has been a while since we published electronic engineering projects here due to the busy schedule we had in the past weeks, and this time we're up with another interesting project. Before going through the details of this one, you may as well check our latest electronics projects for engineering students. GSM based device monitoring and control system are becoming popular these days. Here I am introducin ...
Read more

›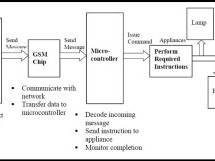 GSM based Control System by pic microcontroller implements the emerging applications of the GSM Technology. Using GSM networks, a control system has been proposed that will act as an embedded system which can monitor and control appliances and other devices locally using built-in input and output peripherals. Remotely the system allows the user to effectively monitor and control the house Appliances and equ ...
Read more

›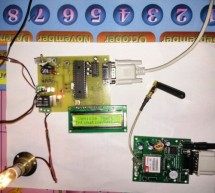 The main aim of making GSM Based Vehicle Theft Alert System is to apply the electronic theories, modern security methods, embedded system, and modem age of science and technology for many kinds of transport machine. Moreover this GSM Based theft Alert System can reduce cost, time and many steps without tiring for human because using of easy handling step. Most of vehicle theft alert system doesn't contain h ...
Read more

›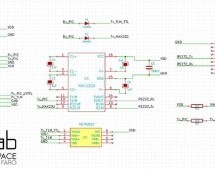 In this Instructable we'll show you hot to make a GSM Access Control System for your hackerspace/garage/house/bedroom/dormroom/laboratory just like the one we built for eLab Hackerspace. We only used some scavenged parts but they can be replaced with similar parts with minor changes. This system allows you to control who can access the space where it is used by keeping a list of authorised members phone num ...
Read more

›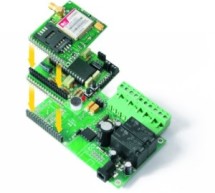 Connected to a burglar alarm or fire alarm in the event of making phone calls playing voice messages. Controlled via DTMF actuators can operate on the spot. In recent years we have introduced several telecontrols based on the SIM900 GSM module. We released schematics and code for a gate opener (that activates when receiveing a call from a given number), a GSM thermostat to manage the temperature of remote h ...
Read more

›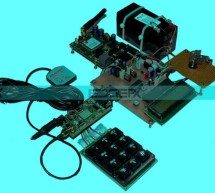 The acronym of the GSM modem is Global System for Mobile Communications, it is a wireless communication module, used to  make a computer or any processor to communicate over a network. This modem uses a variation of TDMA(Time Division Multiple Access) and is the most commonly used of the digital wireless telephony technologies like TDMA, GSM and CDMA.A GSM modem needs a SIM card to operate through a n/w ran ...
Read more

›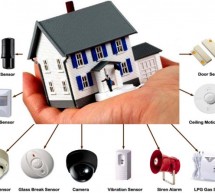 Security is a big challenge everywhere because thefts are increasing day by day owing to the unsafe and insecure security systems in homes, commercial complexes and industries. Several conventional technologies are available to keep home properties safe from intruders, but most common smart home security systems work on wireless GSM communication. Such systems provide security from natural, incidental, inte ...
Read more

›