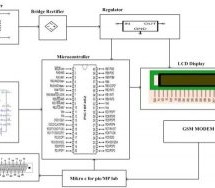 wireless electronics notice board using gsm with scrolling display is widely at public places for displaying the public information. No doubt, electronic display is a common way to display notice but this is not a flexible option for displaying messages or information instantly. Here we have been introducing a modern and advanced wireless control notice board for this specific purposes. wireless electronics ...
Read more

›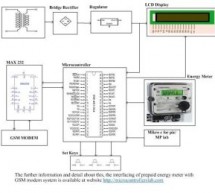 Prepaid Energy Meter with GSM Modem using pic microcontroller: The interfacing of prepaid energy meter with GSM (Global system for mobile) modem is very credible for both consumer and energy supply company. Basically, this is the concept of electronic energy meter for records the consumer billing, the minimization of energy theft and reducing the energy losses as compared to the conventional electromechanic ...
Read more

›
In this modern world, Analog Electronics devices are becoming less popular and digital electronics components are becoming more advanced and popular day by day. Home devices control system is also an example of modernized digital world. People are using cellular mobile phone network to communicate each other. GSM modules are basic elements of these phone networks. GSM stand for global system of mobile commu ...
Read more

›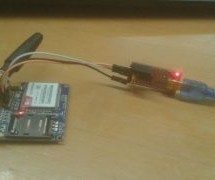 Receive sms gsm module using pic microcontroller, In this article you will learn how to receive sms using gsm and pic microcontroller. I have already posted many articles on gsm and gsm module interfacing with pic microcontoller. Many users have asked me to post article on how to receive sms using gsm with pic microcontroller. First of all to use gsm module like SIM900A, SIM900B or many other versions avail ...
Read more

›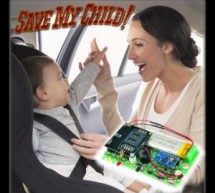 It is installed in cars, and thanks to a detector placed on the child seat, it warns us – via SMS or phone call – if we get away without bringing the child with us. Among the most saddening (and at any rate, infrequent) accidents in the news, there are those of parents that – because of briskness, health problems or lack of attention – get out of the car and "forget" their kids on the child seat, in a hot o ...
Read more

›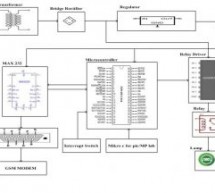 Vehicle theft intimation on owner cell phone is very particular information to the vehicle's owners. In this developing nation, the vehicle theft is increasing day by day so we should need to develop a system to overcome this problem. Here we are introducing a new vehicle theft intimation system, which would be provide the intimation to the vehicle's owner on his mobile phone without wasting any time, when ...
Read more

›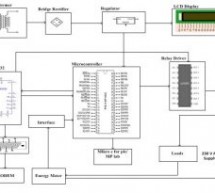 GSM Based Load Control Energy Meter Reading System Using PIC Microcontroller with Number of New Features: The GSM based energy meter reading system is very advanced system, to the check the meter reading from remote areas. This system has implemented in advanced countries, now there is need to implement this system in Pakistan. By using this system, the energy production department can easily check the ener ...
Read more

›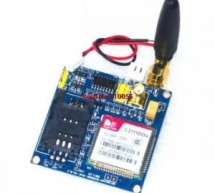 Home security system using PIR sensor and GSM module: Hi Everyone I am all of you are fine and doing well. Today's project is about Gsm based home security system using PIR sensor, SIM900A gsm module and pic microcontroller.  In this sms based home alarm system, we are using PIR sensor as motion detector module and GSM module will be used to send sms to home owner number whenever motion sensor detect any mo ...
Read more

›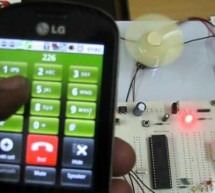 GSM Based Speed Control of DC Motor Using PIC Microcontroller: In this project, an easy method has been proposed in order to control the speed of the DC motor by simply sending an SMS from mobile. The purpose of designing this system was to convince the user that speed of the motor can be controlled anywhere by using the SMS application. As an SMS receiver, Siemens TC35 GSM module has been used and is then ...
Read more

›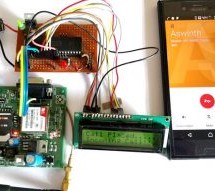 GSM Interfacing with PIC Microcontroller PIC16F877A - Make and Receive Calls GSM modules are fascinating to use especially when our project requires remote access. These modules could make all actions that our normal mobile phone could do, like making/receiving a call, sending/receiving a SMS, connecting to internet using GPRS etc. You can also connect a normal microphone and speaker to this module and conv ...
Read more

›