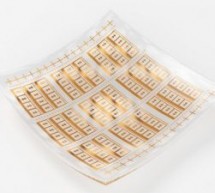 The researchers of the Swedish Chalmers University of Technology have developed a new design of terahertz sensor using Graphene. This flexible sensor can be integrated into wearable materials. Most importantly, it can be manufactured very cheaply and also it is practically transparent. This new type of sensor could be a major breakthrough by opening doors of many new applications. The terahertz frequency ba ...
Read more

›
Most of smartphones parts are made of silicons and other compounds, which are expensive and easily-breakable. This problem is making all of smart devices manufacturers looking for stronger and cheaper solutions. By combining a set of materials, a group of researchers have successfully discovered a new material which could finally finish the disaster of cracked smartphone and tablet screens. The research gro ...
Read more

›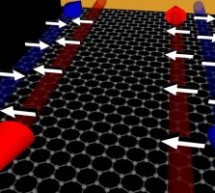 Graphene has become an all-purpose wonder material, spurring armies of researchers to explore new possibilities for this two-dimensional lattice of pure carbon. But new research at MIT has found additional potential for the material by uncovering unexpected features that show up under some extreme conditions — features that could render graphene suitable for exotic uses such as quantum computing. The resear ...
Read more

›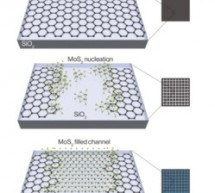 U.S. Department of Energy's Lawrence Berkeley National Laboratory (Berkeley Lab) has developed a way to assemble transistors based on the 2D materials graphene and molybdenum disulfide. The method etches narrow channels in conducting graphene laid down on a silicon-dioxide substrate. These channels are then filled with a transition-metal dichalcogenide, or TMDC, or more specifically MoS2. Both of these mate ...
Read more

›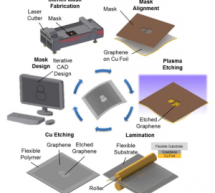 This room temperature method, instead takes the easily grown graphene-on-copper and in a single-step (they claim) etch and transfer the graphene circuitry to nearly any substrate, including the flexible polymer substrates of the future. Their trick: cutting the circuit patterns into a simple shadow mask. "Desired micro-patterns are designed by a computer-aided design [CAD] software, enabling a commercial la ...
Read more

›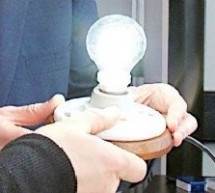 The graphene lightbulb has been the subject of a huge amount of speculation over the past few days. What is it? The truth is, nobody outside University of Manchester spin-out Graphene Lighting knows, so ignore anything you have heard or read. "As a scientist, I would love to say more, but for commercial reasons I can't," professor Colin Bailey told Electronics Weekly. He is a non-executive director at Graph ...
Read more

›
Researchers have successfully transferred monolayer graphene to fibers commonly used in the textile industry. The transparent, flexible material could one day be used to create embedded wearable electronics, such as phones, fitness trackers or MP3 players. Not only is graphene strong and flexible, but it's also the thinnest substance capable of conducting electricity, giving it huge potential for use in sma ...
Read more

›