Game rules You will have to memorize a melody, made of up to 62 steps. A step is one of the four tones available in the game system. In order to help you, each tone is associated to a color LED (yellow, green, orange, red) which lights each time the tone is played. The game system plays the melody, then you have to repeat it correctly by pressing the button of the tone's LED. At the beginning, the melody ha ...
Read more

›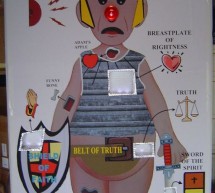 Life Size Operation Game As a child I loved the Milton Bradley Operation game, the buzzer always scared me when it went off, but it was fun. The object of the Operation game is to remove a body part with out touching the tweezers to the metal sides that surround the object for removal. If you touch any metal sides you make his nose light up and a buzzer will sound and startle you. This year the Church I att ...
Read more

›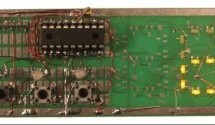 This project has been adapted from an experiment by John Ridley Stroop, who published his work in 1935. Basically it is a "trick." It is a trick in that you are required to answer a question at a "second level of thinking." In our test we have three tri-coloured LEDs and below each is a push-button. When a LED illuminates, your immediate response is to push the button below the LED. But this is not the requ ...
Read more

›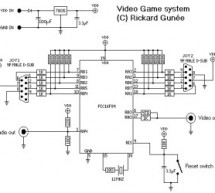 Introduction I have made the game pong using a pic 16F84 running @ 12MHz. The game Pong was the world's first video game in the early 70's, this is a modern version of it, made with a little bit less hardware than the original version. In my version, the video signal is generated in software. The only hardware used for the video generation is two resistors forming a 2-bit DA converter. Usually the video sig ...
Read more

›
Introduction If you move a bright light fast by the eyes, it will leave a line behind because the human brain and eyes are slow to interpret fast changes in light intensity, leaving an afterglow. If a row of LED's is moved sideways while the LED's intensity is changed, an image will shortly visualize in the air where the LED's are moved. If this is done several times, for example if the LED's are mounted on ...
Read more

›
This page describes a SX28-based color video game system I made during year 2002. Now, beginning of 2007, almost five years after I made the first design I've updated the layout of the PCB and added a version of the PCB that has built-in gamepads and I also have made it possible to buy PCBs, preprogrammed chips, color carrier oscillators and of course complete kits from me in my web shop. Since all games us ...
Read more

›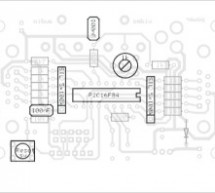 This text describes how to build my PIC16F84 based game system, before you start you should read through the whole text one time. Note that many components are sensitive to too much heat and will get damaged if you heat them too much when soldering. The drawn placement images show components to mount in each step in black and the components mounted in previous steps in gray. When soldering the components on ...
Read more

›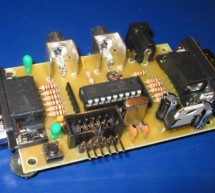 This page describes a PIC16F84-based video game system I made and first published back in the beginning of 1998. Now, beginning of 2007, nine years later I've updated the layout of the PCB and also updated the source code to also be able to run on a PIC16F628A as Microchip is phasing out the 16F84 and it will soon not be able to be bought. The final new "feature" is that you now also can buy PCBs, preprogra ...
Read more

›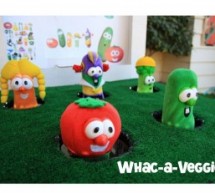 Whac-a-Veggie For this year's Trunk 'O' Treat game I wanted to make a something fun and exciting for kids to play so I choose a Whac- a-Mole type game called Whac-a-Veggie using the Veggie Tales characters. The Whac-a-Veggie game is played with a foam hammer in your hand and the veggie characters randomly popping-up quickly and you have to hit them on the head before they go back in there holes to sc ...
Read more

›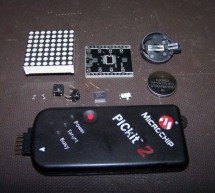 Hello all and welcome to this Christmas tree decoration instructable. This ornament is designed to hang on your Christmas tree just like any other decoration, but it's just that little bit more eye catching! When you turn it on it will scroll a "MERRY CHRISTMAS" message across the 8x8 display. Not interesting enough for you? Well just grab the ornament from the tree, turn it off - hold down one of the push ...
Read more

›