There's now a simple solution for overcoming the incompatibilities between the USB3 I/O channels commonly used in today's PCs and the digital media interfaces, such as High-Definition media Interface (HDMI) and Serial digital interface (SDI), favoured by audio/video equipment. Until now, differences in their frame formats and signaling mechanisms made it difficult for HD video cameras, image sensors and oth ...
Read more

›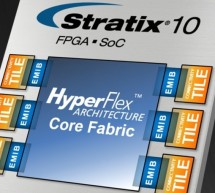 Altera has returned to its roots with its latest Stratix 10 FPGA family. The performance figures of this device are certainly impressive. It reminds me of the days when FPGAs were only ranked by their gate count process technology and clock speed. This was before suppliers felt they had to re-style FPGAs as configurable processors. Altera's capabilities in FPGA architecture design can be seen in the new Str ...
Read more

›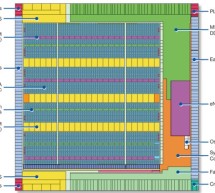 Microsemi is selling its SmartFusion2 SoC FPGA dual-axis motor control kit with a modular motor control IP suite and reference design for $599 for a limited period. The kit, which simplifies motor control designs using a single SoC FPGA, is scalable across multiple industries such as industrial, aerospace and defense. Typical applications include factory and process automation, robotics, transportation, avi ...
Read more

›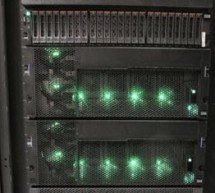 Altera and IBM have designed an FPGA-based reconfigurable processor to improve the performance of supercomputers. The firms have created the first FPGA-based accelerator for a POWER8 CPU which features shared virtual memory between the FPGA and processor and so improves system performance in high-performance computing (HPC) and data centre applications for data compression, encryption, image processing and ...
Read more

›