Analog Devices (ADI) has introduced a multi-core Sharc DSP device which it believes will remove the power limitations of using floating point DSP for highly determinisitic audio processing. As a result it aims to encourage wider use of floating point DSP in real-time processing applications which currently try to use a system CPU, typically ARM-based processors. To do this ADI has integrated two Sharc DSP c ...
Read more

›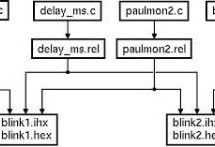 Are you an electronics hobbyist? I will help you to write your first embedded C program. 'Mikro C pro' is one of the popular embedded C software for PIC microcontroller. It is more user-friendly and has a set of inbuilt functions and commands. After compiling a microcontroller program in C using 'Mikro C pro',you will be able to generate .HEX files from the program codes.What is .HEX file? .HEX file is a ma ...
Read more

›
12 Channel Relay + 2 Channel Dimmer control by IR Remote and keyboard as extension to IR(infrared) Remote Control Relay Board with PIC 12F675 Microcontroller i have done this quite a useful project after too many requests. by using this hardware user have option to turn up to 12 relay on and off and two loads (like fan or motor) can be controlled with adjustable speed in case of motor , or adjustable intens ...
Read more

›
Embedded ethernet enables microcontroller based projects to send and receive packets over the network. The board shown on the left is actual size and incorporates all the circuitry needed to enable 10BaseT communications. The board is designed to minimize the pin count needed to interface with microcontrollers. An 8 bit data bus, 4 bit address bus, and three control signals (15 signals) with an optional int ...
Read more

›
Embedded system An embedded system is designed to perform one function with real-time applications. Embedded systems are found in simple devices like calculators, microwave & television remote controls and also in more complicated devices such as a home security and neighborhood traffic control systems. Many Talented people can take the advantages of simple embedded systems and turn them into a more int ...
Read more

›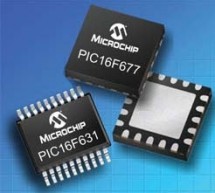 Peripheral Interface controller (PIC) family is one of the most powerful advanced microcontroller which is developed by the microchip technology with Harvard architecture, i.e., it has a minimum set of instructions. The PIC microcontroller projects are programmed with the embedded C programming language. PIC devices consist of powerful featured controller with an internal RAM, EEPROM, Flash memory and other ...
Read more

›