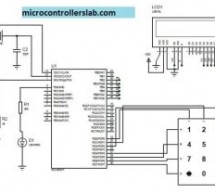 Electronic lock using pic microcontroller and keypad. In this article, you will learn how to design electronic lock using pic16f877a microcontroller based embedded system? What are its applications? How to write its program? How to use it in any project? It is very useful for mechatronics engineering students. What is a microcontroller based electronic lock? This project used a password to open any lock. It ...
Read more

›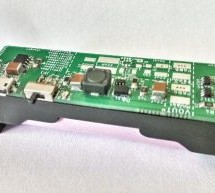 Disclaimer:  The circuit in use here came from GreatScott: YouTube video related to this project: https://www.youtube.com/watch?v=Fj0XuYiE7HU Thanks for the circuit GreatScott, it really works well!  The awesome find of the lipo protection chip with 2.9v cutoff – ruined way too many cells with the DW01's 2.5v! So, down to business:  We all know the frustration of trying to run portable electronics, whether ...
Read more

›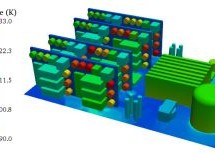 Munich, January 9, 2018 — SimScale is announcing a free webinar on 24th of January to teach electronics engineers how conjugate heat transfer simulation in the cloud can help better investigate the thermal response of electronic packaging. According to the Electrical and Electronic Manufacturing Market Briefing 2017 report from The Business Research Company (TBRC), the global electrical and electronics manu ...
Read more

›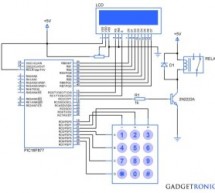 Electronic code locking system is extremely useful in protecting our precious possessions and can be installed anywhere with bit of engineering in it. We are widely familiar with the Password based e-locks and might have installed in our house. But we are going for Electronic locks made by any company when you can make one by your own. This project demonstrates you how to make a PIC microcontroller based si ...
Read more

›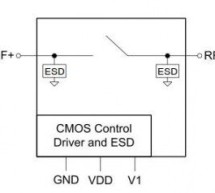 SAN DIEGO--(BUSINESS WIRE)--Peregrine Semiconductor Corporation (NASDAQ: PSMI), a fabless provider of high-performance radio frequency integrated circuits (RFICs), today announced a single-pole, single throw (SPST) antenna tuning switch for LTE-Advanced (LTE-A) smartphones. This latest addition to Peregrine's series of tuning devices leverages Peregrine's UltraCMOS® process using the HaRP™ and DuNE™ enhance ...
Read more

›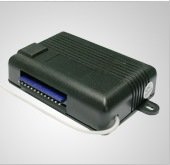 General Description The MICRF213 is a general purpose, 3.3V QwikRadio® Receiver that operates at 315MHz with typical sensitivity of -110dBm. The MICRF213 functions as a super-heterodyne receiver for OOK and ASK modulation up to 7.2kbps. The down-conversion mixer also provides image rejection. All post-detection data filtering is provided on the MICRF213. Any one of four filter bandwidths may be selected ext ...
Read more

›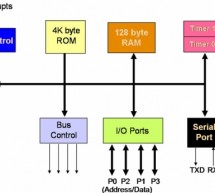 Interfacing is one of the important concepts in microcontroller 8051 because the microcontroller is a CPU that can perform some operation on a data and gives the output. However to perform the operation we need an input device to enter the data and in turn output device displays the results of the operation. Here we are using keyboard and LCD display as input and output devices along with the microcontrolle ...
Read more

›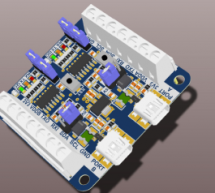 Hi all! After a couple of months with a lot of work, I come here again with the last board I develop before Christmas. It's a dual USB serial and I2C converter based on two MCP2221 Microchip 2.0 USB-Serial bridges. I develop it as a need on my work with the last project I'm involved. I need to monitor a serial communication between two devices. With only one converter, I must choose between RX and TX lines ...
Read more

›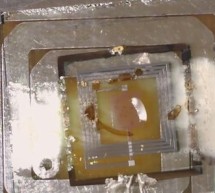 Expanding on previous research into electronic devices that dissolve in water once they have reached the end of their useful life, researchers at the University of Illinois have developed a new type of "transient" electronic device that self-destructs in response to heat exposure. The work is aimed at making it easy for materials from devices that usually end up in landfill to be recycled or dissolved compl ...
Read more

›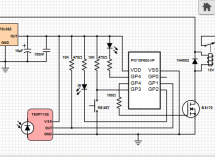 A mousetrap is a type of animal trap specialize to catch small animals, particularly rodents like rats, mice, hamsters, etc. This project is a kind of mousetrap that is intended to keep a captured animal alive. In this way, the hunter can release the captured animal later to the wild. The PIC12F683 microcontroller acts as the heart of the project; it is programmed to meet function of the design. The sensor ...
Read more

›