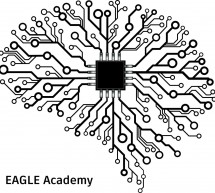 How to Route Differential Pairs in Autodesk EAGLE If you're designing a high speed PCB, then chances are you're working with the latest and most powerful technologies, like HDMI, USB3.0, Ethernet, or DDR. But with great power comes great responsibility! As a result, you'll likely be dealing with issues like electromagnetic interference (EMI) and noise. So what do you do about these problems? When you've got ...
Read more

›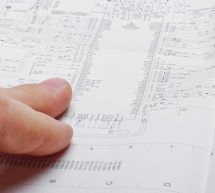 The schematic forms the building block of every electrical circuit, and even if you aren't designing one yourself, knowing how to read one is invaluable. And with some schematic reading knowledge in hand, you'll be able to design, build and ultimately troubleshoot your way through your design logic before heading on to your PCB layout. But how in the world do you go about reading a schematic if it's your fi ...
Read more

›
Today I stumble across a neat/new feature in Eagle I haven't seen before. Prolly in there since early versions 7, but at least it is present in version 7.5.0 (current version at writing is 7.7). Some PCB manufacturers will accept panelized PCB and you can save a few bucks by combining a few small designs into a larger design. This will save cost and the environment. Panelizing is done by machining a slot be ...
Read more

›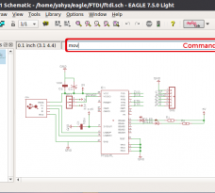 Most hobbyists and many professionals use Eagle CAD as a daily tool in designing schematics and laying out PCB. I'm going to share with you the most important tips and tricks for using Eagle CAD, which make my work much easier and faster. Tip #1: Keep One Hand on the Keyboard, One on the Mouse I see a lot of friends and colleagues use the mouse as their main tool for routing and selecting tools in the sideb ...
Read more

›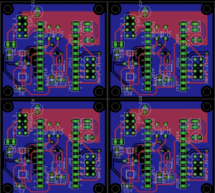 I have been working with Eagle for quite some time but never really got a PCB manufactured. almost all the time i used the toner transfer method to make homebrew PCBs. But then i took a project in which i had to use SMD components and i could no longer use toner transfer method because of the limits on resolution of the Laser printer. Time had come for "properly" designing and generating "Gerber files". Whe ...
Read more

›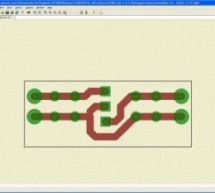 To create a PCB with 3Drag , by milling , it is necessary to have the G-Code files  for the tracks patterning and for the holes relating to the printed circuit board itself. In this section we describe how to obtain these G-Code files  using a specific plugin for the popular PCB design software " EAGLE ". Note: This operation can be done only if the PCB you want was created with EAGLE . The PCB- gcode plugi ...
Read more

›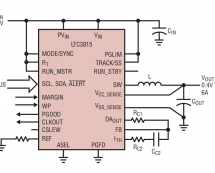 Quick Introduction Video Recommended video player Firefox 43+ with VLC video player plugin The following 5 ulp (eagle user script file) and one ulp include file, work together or stand alone to convert Eagle sch/pcb version 6.xx(7.xx maybe?) file(s) and any version of Eagle lib(lbr) to KiCad sch/pcb and lib/mod files. The Programs will do Eagle mulit sheet sch to KiCad mulit sheets. Global and local net lab ...
Read more

›