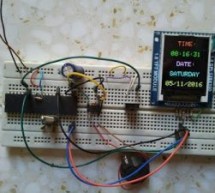 (Some knowledge about RC-5 protocol is required) This project shows how to build a remote controlled real time clock with TFT display using PIC18F4550 microcontroller. In this project DS1307 RTC is used as a real time clock chip and the remote control is an IR (infrared) remote control which uses RC-5 communication protocol, this remote control is used to set time and date. The device used t display time an ...
Read more

›
MP3 Shield has been designed for various applications related to voice record and play using MP3 module with memory card storage, this shield can be used as standalone mode or Digital mode by serial interface. In standalone mode it can play 16 messages with couple of other functions, Standalone operation possible by connecting resistors and push switches on ADC pins of the module check data sheet for switch ...
Read more

›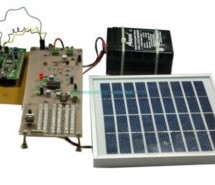 Auto intensity control of street lights using  pic microcontroller, In this article you will learn how auto intensity control system of street lights works? How to control auto intensity of street lights? What is the purpose of auto intensity control of street lights? How you can design this project very easily using simple electronic components and pic16f877a microcontroller. Let's start with basic introdu ...
Read more

›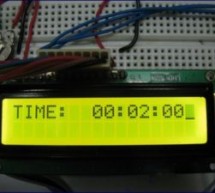 A Digital Clock can be made easily by using PIC Microcontroller, DS1307 and a 16×2 LCD. I have already posted about Interfacing DS1307 RTC with PIC Microcontroller. The DS1307 RTC can work either in 24-hour mode or 12-hour mode with AM/PM indicator. It automatically adjusts for months fewer than 31 days including leap year compensation up to year 2100.  DS1307 comes with built-in power sensing circuit which ...
Read more

›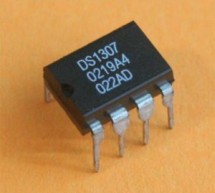 DS1307 is a low power serial real time clock with full binary coded decimal (BCD) clock/calendar plus 56 bytes of NV SRAM (Non Volatile Static Random Access Memory). Data and Address are transferred serially through a bidirectional I2C bus. The RTC provides year, month, date, hour, minute and second information. The end date of months is automatically adjusted for months fewer than 31 days including leap ye ...
Read more

›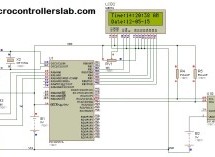 igital clock using ds1307 and pic16f877a microcontroller is designed in this project. Digital clock using ds1307 displays time and date on LCD. PIC16F877A microcontroller is used to design digital clock. I2C communication protocol is used to read time and date from digital clock ds1307. PIC16F877A microcontroller is interfaced with LCD to display time and date. Digital clock ds107 use I2C serial communicati ...
Read more

›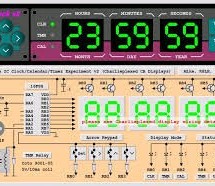 Making A Real Time Clock (RTC) is simple if you use a helper chip such as a DS1307 because you do not need to keep track of the length of each month or account for leap years. It is all done for you, plus you get the benefit of a battery back up system that means it won't lose the data or time when you turn off main power. This PIC project uses an I2C (or IIC) Real Time Clock IC (DS1307) and a four digit se ...
Read more

›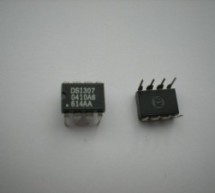 This post provides the code for interfacing DS1307 RTC with PIC16F84A microcontroller. This DS1307 RTC has i2c based interface and PIC16F84A doesn't have any built in i2c modules, so software i2c module is created in the code. This code is written in C language using MPLAB with HI-TECH C compiler. You can download this code from the 'Downloads' section at the bottom of this page. It is assumed that you know ...
Read more

›
Real Time Clocks, as the name suggests are clock modules. They are available as integrated circuits (ICs) and manages timing like a clock. Some RTC ICs also manages date like a calendar. The main advantage is that they have a system of battery backup which keeps the clock/ca lender running even in case of power failure. A very small current is required for keeping the RTC alive. This in most case is provide ...
Read more

›
In any advance project we need real time clock synchronize with our work and for this purpose the best option is DS1307 (RTC Ic). Interfacing DS1307 Real time clock with PIC16f877 is done by I2C communication. To know I2C protocol you may refer my previous post "Interfacing external EEPROM with PIC Microcontroller".  To know about Interfacing DS1307 Real time clock with PIC16f877, we should know something a ...
Read more

›