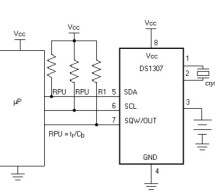 igital clock using ds1307 and pic16f877a microcontroller is designed in this project. Digital clock using ds1307 displays time and date on LCD. PIC16F877A microcontroller is used to design digital clock. I2C communication protocol is used to read time and date from digital clock ds1307. PIC16F877A microcontroller is interfaced with LCD to display time and date. Digital clock ds107 use I2C serial communicati ...
Read more

›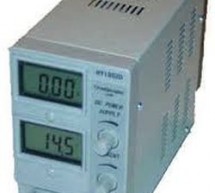 This post would provide a working example of how to make a simple Current Meter (DCM) using 16bit PIC microcontroller and a series shunt resistance. We have very precise ammeter current measurement with a 10bit ADC and with a tolerance of ±10mA. You may download code and Proteus Simulation from the download section at the bottom of this post. I am using MPLAB X IDE, C30 Compiler and Proteus Simulation on v8 ...
Read more

›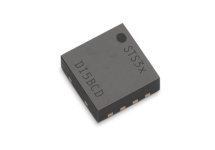 The STS3x is Sensirion's newest high-accuracy digital temperature sensor series. The STS3x temperature sensor utilizes the industry-proven CMOSens® technology and wins over users with its increased intelligence, reliability, and improved accuracy specifications. The functionality of Sensirion's new STS3x temperature sensor includes enhanced signal processing, two distinctive and user-selectable I2C addresse ...
Read more

›
In this article, I will discuss how to design digital ac watt meter using pic microcontroller. Lets start with basic introduction of watt meter. What is Watt meter? Watt meter is electrical device which is used to measure real power in AC circuits and total power in DC circuits. You may have used watt meter in electrical labs. Watt meter most frequently used in electrical labs for performing various lab tas ...
Read more

›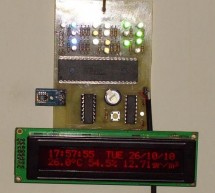 Here we have a clock. It's not "another clock". It has digital and binary output. It also has a thermometer and a hygrometer. It's not "another thermo-hygrometer". It display's absolutely humidity (gr/m3) also. Schematic MCU I build it around Microchip PIC16F917, with internal Oscillator at 4MHz. I also build a serial port programmer, so I can programming it on-line, using the DL4YHF WinPic. Clock I ...
Read more

›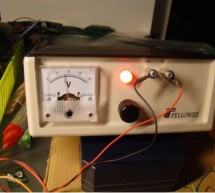 Introduction This project will describe how to make a simple digital voltmeter (DVM) using a PIC16F688 microcontroller. The range of this DVM is 0-20V, but you can easily increase or decrease the range of input voltage as your requirements after you understand the voltage scaling method described in this project. The PIC micro reads the input voltage through one of the 8 analog channels and convert it to a ...
Read more

›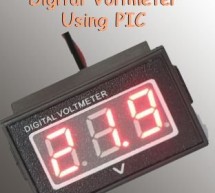 Speedometer is a speed measuring gauge used to calculate the speed of motor vehicles. They are mainly of two types- electronics and mechanical. Digital speedometer measures the speed and mileage in vehicles. Normally both types work on the principle of electromagnetism, however they have a disadvantage that they cannot be used if there are no wheels on the moving object. Here I am introducing a simple digit ...
Read more

›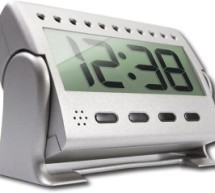 This PIC16F877 microcontroller tutorial answers the question, " How to implement a controllable digital clock using PIC16F877 ? " Using PIC16 simulator (Proteus) you can verify this digital clock code and change it according to your needs. Using three push buttons (As shown in figure below) you can adjust time as you desire. This code is written in C language using MPLAB with HI-TECH C compiler. You can dow ...
Read more

›
Texas Instruments (TI) announced the world's first multichannel inductance-to-digital converters (LDCs). The four new devices in the LDC1614 family expand the innovative LDC portfolio, a data converter category that TI first introduced in 2013. The devices offer two or four matched channels and up to 28-bit resolution in a single integrated circuit (IC). The combination of precision and multichannel functio ...
Read more

›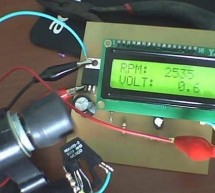 Hey friends, I should have posted this project last month itself  but there was some problem with the circuit. [link], author of this project did an exellent job. I have been watching him learning on this website. He came as a total noob but now he is well versed with 8051 and PIC microcontroller. earlier he has submitted Microcontroller Based Home Security System This project is about A Contactless Digital ...
Read more

›