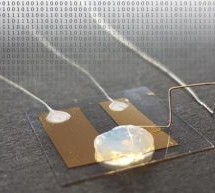 Karlsruhe Institute of Technology (KIT) researchers in Germany have developed a single-atom transistor that can reduce the power consumption of electronic systems significantly. The device is being developed by Professor Thomas Schimmel and his team at the Institute of Applied Physics (APH). The single-atom transistor switches electrical current by controlled repositioning of a single atom in a gel electrol ...
Read more

›
Tiny device could replace expensive lab-scale equipment for many applications. Spectrometers — devices that distinguish different wavelengths of light and are used to determine the chemical composition of everything from laboratory materials to distant stars — are large devices with six-figure price tags, and tend to be found in large university and industry labs or observatories. A new advance by researche ...
Read more

›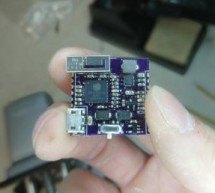 uMesh I've been working on an ESP32 module. Part of the problem I've been seeing with inexpensive IoT dev boards, is that the design around the power system hasn't been very good. Here's my attempt to fix that. This is a battery-ready module with a proper lithium battery charge circuit, lithium battery protection circuit, power supply, and antenna, all in a 1 inch by 1 inch package. The goal is to have a ti ...
Read more

›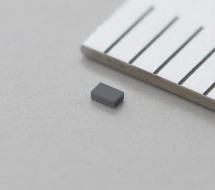 Measuring just 0.9×0.6×0.3mm (50 % smaller than a conventional 32.768 kHz crystal resonator), the WMRAG series 32.768 kHz MEMS resonator is the world's smallest, claims manufacturer Murata. Murata Manufacturing Co., Ltd. (Head Office: Nagaokakyo-shi, Kyoto; Chairman of the Board and President: Tsuneo Murata) has developed the world's smallest 32.768kHz MEMS resonator, which is expected to make a significant ...
Read more

›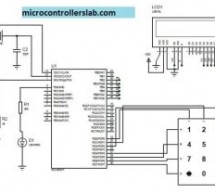 Electronic lock using pic microcontroller and keypad. In this article, you will learn how to design electronic lock using pic16f877a microcontroller based embedded system? What are its applications? How to write its program? How to use it in any project? It is very useful for mechatronics engineering students. What is a microcontroller based electronic lock? This project used a password to open any lock. It ...
Read more

›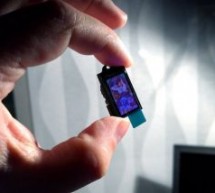 The adoption of Wearables has been on the rise especially with the advent of smartwatches and smart glasses, and a growing interest in augmented and the virtual reality space. Most watches are beginning to have some level of smartness and the everyday smartwatch is becoming cheaper. For example, in the last five months, I have own two sets of smartwatches with a different artistic and feel. The Wearable mar ...
Read more

›
Windows applications are very common for our everyday work and life, so why should we leave them home (or office) on our Windows desktop PCs? What if we could use them on the go, right on our smartphones or tablets? Well, with the modern IT development level this is not the question anymore. ExaGear Windows Emulator app can solve this issue. This is a virtual machine that allows you to natively run any PC a ...
Read more

›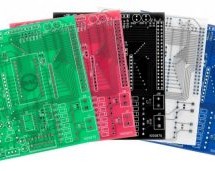 If you are into electronics, PCBs (Printed Circuit Board) are some of the most common things you will see. These boards make our lives easier by eliminating all those connecting wires and breadboards. If properly designed, it will reduce the size of your device and it can look very professional. Making a professional board could be a bit challenging for newbies, and that's what this post will show, how to m ...
Read more

›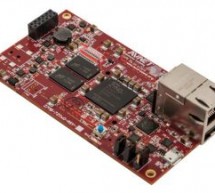 MicroZed is a low-cost development board from Avnet, the makers of the $475 ZedBoard and the entry level MiniZed development boards. Its unique design allows it to be used as both a stand-alone evaluation board for basic SoC experimentation or combined with a carrier card as an embeddable system-on-module (SOM). The MicroZed processing system is based on the Xilinx Zynq®-7000 All Programmable SoC. The Zynq® ...
Read more

›
This one is a very simple but cool project, something that I would recommend to anyone who is interested into DIY electronics, gadgets and learning new stuff in general. It is definitely one of those projects that don't require too much time but you can learn a lot by making it and also earn a lot of credit by sharing it with your friends and family. Below you can see a final product. It's a heart shaped, t ...
Read more

›