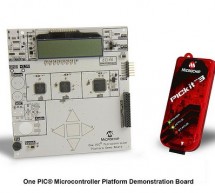 One PIC Microcontroller Platform Development Board Develop firmware using Microchip's 8/16/32-bit PIC® Microcontrollers all on one board! Each device comes preprogrammed with firmware to operate the LCD, LED and capacitive touch pads. In addition to three PIC® Microcontrollers, this board also has a dedicated Real-Time Calendar Clock circuit and is able to run from a single AAA Ultimate Lithium batte ...
Read more

›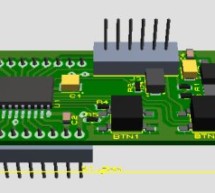 Few months ago Microchip introduced smallest, lowest-cost PIC32 microcontrollers – new PIC32"MX1" and PIC32"MX2" families. PIC32 MX1 and MX2 MCUs include up to 32 KB of Flash and 8 KB of SRAM, two I2S interfaces for audio processing, 10-bit 1 Msps ADC, an 8-bit Parallel Master Port and serial-communications peripherals. MX2 MCUs also have USB 2.0-compliant full-speed module. For the prototyping purposes I m ...
Read more

›
The PIC 18 PIN (DIP) Development / Evaluations Board demonstrates the capabilities of Microchip's 8-bit microcontrollers, specifically, 18 Pin PIC16F1847. It can be used as a standalone demonstration board with a programmed part. With this board you can develop and prototype with all Microchip's 18 PIN PIC microcontrollers. The board has a Reset switch and status LEDs. On board 3.3 V and 5V DC regulators al ...
Read more

›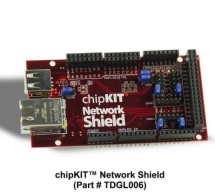 Microchip Technology Inc., a leading provider of microcontroller, analog and Flash-IP solutions, and Digilent, Inc. announced expanded capabilities for the 32-bit PIC32 microcontroller-based chipKIT™ Development Platform for the Arduino™ community. The chipKIT development platform is a 32-bit Arduino solution that enables hobbyists and academics to easily and inexpensively integrate electronics into their p ...
Read more

›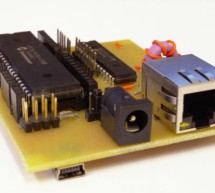 In this instructable I'm going to show you how to make your own PIC18 development board that features both Ethernet and Full Speed USB 2.0 at a low cost. Features: The development board is based on a PIC18LF4553 microcontroller. The microcontroller features a Full Speed USB 2.0 (12Mbit/s) interface without the need for any external components. Also, it has 32KB of program memory, 2KB of RAM and it supports ...
Read more

›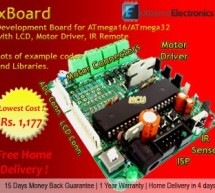 Hello friends, welcome to this exciting tutorial were we will begin our journey with latest PIC18F micros from Microchip Technologies. This tutorial will give you information on what software/hardware you will require and basic steps on how to get, install, configure and use them. After going through this tutorial you will have a complete setup and knowledge to experiment with these powerful chips ! What yo ...
Read more

›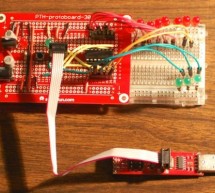 This is a development board for Attiny84 microcontroller. Tha Attiny84 chip has 11 pins addressable with the Arduino IDE, 8k of flash memory for program storage, and 512 bytes of RAM available for the stack and program variables. One feature of the Attiny84 that is very nice for assembly language programmers is unlimited access to all eight pins on the port A registers. They can be used for digital write, d ...
Read more

›
The solution is an embedded module. Swedish company Embedded Artists will help you in tit by their top-class modules with NXP processors. Embedded modules are still more used in many products, where so far a classic microcontroller was sufficient. As requirements for functionality of devices are increasing, including audio/video output, network- and USB connectivity, as well as a possibility to be programme ...
Read more

›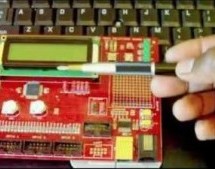 EQ PIC DEVELOPMENT BOARD. ON-BOARD MODULES. HOW TO CREATE A PROJECT IN MPLAB X AND DOWNLOAD THE CODE ONTO THE EQ PIC DEVELOPMENT BOARD USING A BOOTLOADER. Ghana movies HOW TO CREATE A PROJECT IN MPLAB X AND DOWNLOAD THE HEX FILE ONTO THE EQ PIC DEVELOPMENT BOARD USING A BOOTLOADER. ...
Read more

›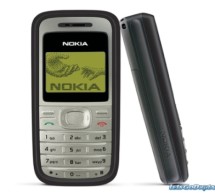 Abstract This paper presents design and development of an Automated Home Control System (AHCS) using mobile phone. A cell (mobile) phone acts as a modem for the control of electrical home appliances. This is achieved when the mobile phone number is dialed and an appropriate command button is pressed. The paper demonstrates how to develop a system that aids the control of remote devices using mobile phones t ...
Read more

›