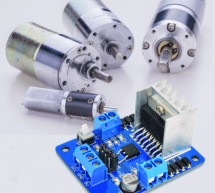 It can be controlled through logic levels to set the speed and the direction of the rotation of CC brushed motors and stepper motors; outputs have LEDs indicating the rotation direction. The circuit board we are presenting this time is based on the dual-bridge driver L298N, in a traditionally mounted version in a Multiwatt container with 15 staggered pins; it has two terminal blocks for attaching to ...
Read more

›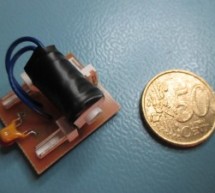 Recently I'v got my samples of SN6505A, it's a really nice IC, so I decided to make a simple DC/DC converter to get familiar with it. What I like in this chip is that it can operate on input voltage as low as 2,5V - that makes it great for battery devices. It's also nice, that it's a very minimalist design - on primary side all what is needed is decoupling capacitor. One disadvantage is that it doesn't have ...
Read more

›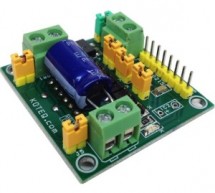 Dual Motor L298 H-Bridge Control project can control two DC motors connected to it.  The circuit is designed around popular dual H-Bridge L298 from ST. This board can be configured to drive a single motor with high current rating also. This can be achieved with the help of jumpers on the board.  An onboard 5V regulator can take a maximum of 18V of DC input. Should you wish to drive this board with higher vo ...
Read more

›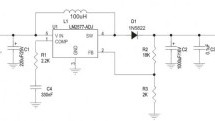 Step up DC-DC converter is based on LM2577-ADJ IC, this project provides 12V output using 5V input, maximum output load 800mA. The LM2577 are monolithic integrated circuits that provide all of the power and control functions for step-up (boost), fly back, and forward converter switching regulators. The device is available in three different output voltage versions: 12V, 15V, and adjustable. Requiring a mini ...
Read more

›
Currently I'm working on a device to electrocute home insects like cockroaches, progress is small because they are smarter than I thought, but that's a different story. For that project I had to find a source of sufficient high voltage and output power. Presented in previous post 5V/400V converter had insufficient voltage and power, another option, flyback transformer was too dangerous to be used here. Fina ...
Read more

›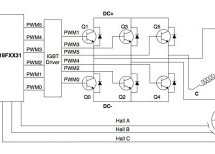 The brushless DC (BLDC) motor is becoming increasingly popular in sectors such as automotive (particularly electric vehicles (EV)), HVAC, white goods and industrial because it does away with the mechanical commutator used in traditional motors, replacing it with an electronic device that improves the reliability and durability of the unit. Another advantage of a BLDC motor is that it can be made smaller and ...
Read more

›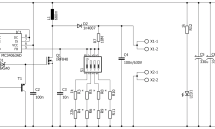 A small and cheap 5V/400V DC/DC converter can be useful in many DIY projects, e.g Geiger–Müller counters. I will present here one of such DC/DC converter based on popular MC34063 chip in step-up configuration.One big limitation of this device is little output power, but for many applications this won't be a problem. Another problem is poor temperature stability, but this could probably be improved by using ...
Read more

›
The module has been designed around LMD18200 from Texas Instruments. The LMD18200 is a 3A H-Bridge designed for motion control applications. The device is built using a multi-technology process which combines bipolar and CMOS control circuitry with DMOS power devices on the same monolithic structure. Ideal for driving DC and stepper motors; the LMD18200 accommodates peak output currents up to 6A. An innovat ...
Read more

›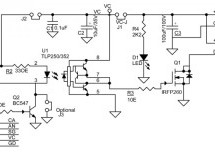 DC Output Solid State Relay 10Amps 60V DC (Optically Isolated Input) This project has been designed around TLP250/352 which is Opto-Coupler IGBT/MOSFET Gate Driver from Toshiba and Mosfet IRFP260 from IR, This relay consists of optically isolated gate driver and low impedance Mosfet. The combination of low resistance and high load current handling capabilities make this Relay suitable for a variety of switc ...
Read more

›
1.2V to 35V Adjustable DC-DC Converter project has been design around TI's  LM2576-ADJ IC. Inputs supply 40 VDC.  LM2576-ADJ is a monolithic integrated circuit that provides all the active functions for step down switching regulator, capable of driving 3A load with excellent line and load regulation.this board has minimum number of components. Features  Output 1.2 to 35 VDC @ 3 A regulated low ripple DC vol ...
Read more

›