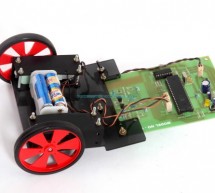 It follow a black line automatically and it also turn it direction according to black line. Liner follower robot is very famous project at university level among electrical, electronics, computer and software engineering students. There are a lot of competitions held every year in engineering universities related to robotics. But for first year engineering students, Liner follower robot is very popular.Beca ...
Read more

›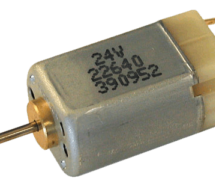 I already posted about Interfacing DC Motor with PIC Microcontroller. In our robotics applications we may have to control the speed of the DC Motor. In this tutorial we will see how to control the speed of a DC Motor using Pulse Width Modulation (PWM). By using PWM we can easily control the average power delivered to a load and by thus we can easily control the speed of the DC Motor. You may think that a va ...
Read more

›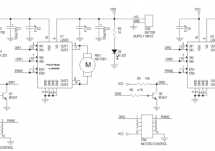 Dual DC Motor driver using two L293D IC. The L293D device is quadruple high-current half-H driver. The 293D is designed to provide bidirectional drive current up to 600mA a voltage from 5V to 36V. It provides 600mA +600mA on each channel suitable for mini hobby robots.  The board been designed mainly for small size robot, however this can be used for other application where two motor control required. L293D ...
Read more

›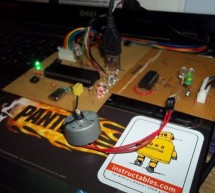 USB:- DC Motor Controller using PIC18f4550 (keyboard) Hello friends, Requirements USB DEMO interface Board L293D motor controller chip Schematic This a small project on controlling D.C motor with USB pic18f4550 interface board with L293D motor Driver. A small application [C#] is controlling my pic18f4550 USB interface board with my computer, enabling me to control my board with keyboard. The output of the m ...
Read more

›