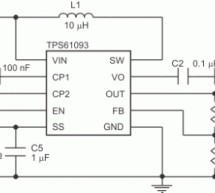 Description The TPS61093-Q1 is a 1.2-MHz, fixed-frequency boost converter designed for high integration and high reliability. The IC integrates a 20-V power switch, input/output isolation switch, and power diode. When the output current exceeds the overload limit, the isolation switch of the IC opens up to disconnect the output from the input. This disconnection protects the IC and the input supply. The iso ...
Read more

›
Introduction This page is about electronic drums. Here you will find detailed information on how to build an electronic Trigger to MIDI Converter module, based on PIC Microcontroller, and how to build the triggers. This project has been developed for many years now, and it is constantly improving. You can expect professional results form your eDrum module. Let's start with the... Design description eDrum de ...
Read more

›
Every now and then someone asks on different forums if there is an way to control cheap LM2596 modules with an Arduino or another microcontroller. I decided to demonstrate one solution that might be basic electronics for some, but still many don't know about.Those buck converters will change the output voltage to make the feedback pin, connected to the output via a voltage divider, become 1.25V or so. If fe ...
Read more

›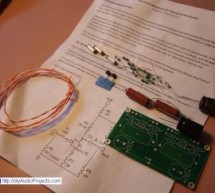 In 1971, Signetics—later Philips—introduced the NE555 timer, and manufacturers are still producing more than 1 billion of them a year. By adding a few components to the NE555, you can build a simple voltage-to-frequency converter for less than 50 cents. The circuit contains a Miller integrator based on a TL071 along with an NE555 timer (Figure 1). The input voltage in this application ranges from 0 to –10V, ...
Read more

›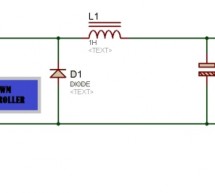 Buck converter using pic microcontroller and IR2110 , In this article you will learn everything you need to design a buck converter. you will learn following things in this article what is buck converter ? how to design buck converter ? what are applications of buck converter ? how to select components like diode , switch, inductor and capacitor for buck converter ? how to select or design gate driver circu ...
Read more

›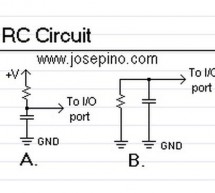 Digital electronics and Analog electronics doesn't mix easily. A Microcontroller can't get analog values unless an Analog-to-Digital converter is used, however, you may find a little complicated the use of an ADC and it need lots of Input/Output ports. Some Microcontrollers, like the small 8-pin Microchip PIC 12F675, do have an ADC integrated, but it is expensier than a PIC without ADC. A simple solu ...
Read more

›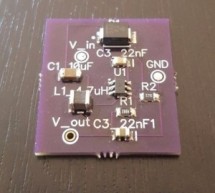 Step 1: Gather the Materials! So with any prototyping project this really shouldn't be the first step... But we're gonna go ahead and do it cuz it's just so darn fun! Just a little disclosure, we'll be using the ACT4088 picked because it's cheap and has an adjustable VOut along with a max of 1.5A out. Of course if you need different characteristics chances are, there's a chip out there for you! The circuit ...
Read more

›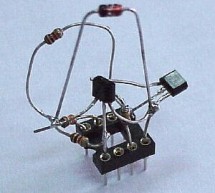 There're many, who built the Easy Programmer or C-52 EvaluationBoard, asking for the RS232C level converter chip, DS275. Many have changedto MAX232 instead, because of not available in his home. Here is anothersimple and cheap circuit using small signal transistor providing TTL toRS232C level converter. A circuit diagram shown above was used two small signal transistor,NPN and PNP transistors. Dash line sep ...
Read more

›