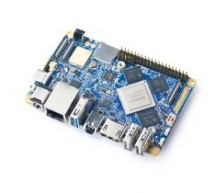 FriendlyElec recently released a pretty exciting hacker board which is super cheap, considering the features of the board and the price it is being sold for. The Single Board Computer (SBC) is based on Rockchip RK3399; a low power, high-performance processor. The board which is called Nano PC – T4 can be regarded as the smallest rock chip based board as it measures 100mm by 64m as compared to other RK3399 S ...
Read more

›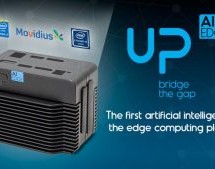 UP Bridge the Gap – a brand of AAEON Europe – is proud to bring its latest innovation at Kicksarter. Introducing UP AI Edge: an x86 computing platform works across Intel CPU, GPU,VPU and FPGA to  enable Artificial Intelligence on the Edge. Most IT solutions available today are focused on connecting Edge devices to the cloud and these deployments face challenges related to latency, network bandwidth, reliabi ...
Read more

›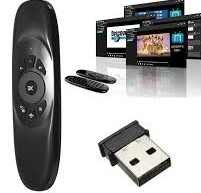 Building a USB mouse using PIC18F4550 microcontroller and CCS C compiler is easy as shown in the link below: USB Mouse using PIC18F4550 microcontroller Also, it is not hard to add an infrared remote control to the previous USB project. This post shows how did I build a simple IR remote controlled USB mouse using PIC18F4550 microcontroller and Car MP3 IR remote control (NEC protocol). The link below shows ho ...
Read more

›
Abstract: This report represents the design and implementation of a skin temperature measurement system. The system aims to measure the skin temperature from a sensor and send it to the PC using a USB cable to display on screen. The data needs to be updated every second. The PIC18F4550 microcontroller has been used in this project to obtain data from the sensor and send it to the PC using USB 2.0 that has b ...
Read more

›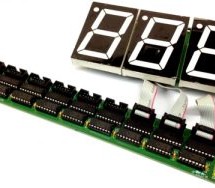 72 channels Serial (SPI) to parallel driver board has been designed for various applications. This project can be used as multi Solenoid driver, large size 7 segment display driver, bar graph driver, and LED driver. The project works with 5V logic levels. Output load supply 12V-48V DC and each output can drive 500mA load. I have used 3 digits 2.3Inch 7 segment displays as an example, this board can handle u ...
Read more

›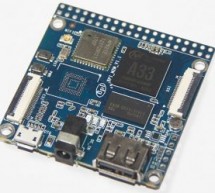 Sinovoip had announced its new board Banana Pi M2 Magic. At first, it is an ARM SoC development board that features a high computing performance in a 51mm square portable design. In addition to onboard WiFi and Bluetooth, M2 Magic offers 8GB eMMc storage and DDR3 SDRAM of 512 MB. There is also an SD card slot for more storage, to install an OS for example. Banana Pi M2 Magic specifications: SoC: Allwinner R ...
Read more

›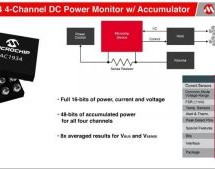 Microchip recently developed a precision power-and-energy-monitoring chip – PAC1934. The PAC1934 is a four channel power/energy monitor with current sensor amplifier and bus voltage monitors that feed high-resolution ADC. It works in conjunction with a Microchip software driver that is fully compatible with the Energy Estimation Engine (E3) built into the Windows 10 operating system. The whole setup provide ...
Read more

›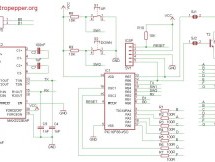 This is a simple digital counter with a serial rs-232 and a 7 segment display, i started this project to count items on some shelfs, but it can be used for anything, it is also, for the exception of the connectors, completely on SMD components. The circuit is made around a PIC16F88, and takes use of its internall EEPROM to store the number. Im using PORTA to connect directly to the segment display thru a 10 ...
Read more

›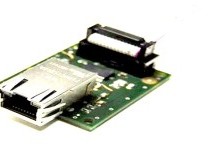 Usually We need embedded systems inside devices, particularly the so-called intelligent devices, to communicate with a command/control/administrative center. Typical such situations could be a remote security camera that can send you video clips when queried, an embedded system that can send status when checked through a web browser or a vending machine that is capable of sending an email when service is re ...
Read more

›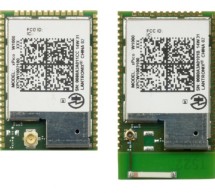 Lantronix xPico WiFi module may be already familiar to you from our articles, for example: xPico WiFi is a dream come true for producers and customers where we also mention the HW compatibility with the xPico module ( wired, serial-to-Ethernet modul). New version - xPico WiFi SMT brings the same functionality as xPico WiFi and as the name saysm it´s intended for a direct soldering by an SMT (reflow) process ...
Read more

›