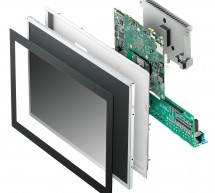 Adlink, a provider for embedded and computer solutions has launched a new panel computer to the market. Adlink has been known for providing different types of panel computers for the different markets from the general industry, consumer market and to the health sector. Adlink's new panel computer has been tagged as smart panel that offers rapid human-machine interaction device development. The new Adlink pa ...
Read more

›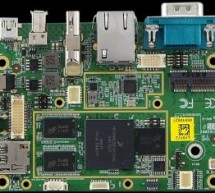 iBase, an industry leader in embedded solutions and services has now unveiled a new SBC that targets the ARM market. The new SBCs (Single Board Computer) launch will make a new shift for iBase from its traditional Intel-based SBC such as their recent Apollo Lake driven IB818. These new set of SBCs are called the Pico-ITX and are powered by NXP i.MX6 SoC. iBase launches the 2.5-inch Pico-ITX (IBR115) and 3.5 ...
Read more

›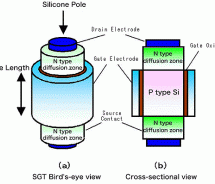 Intel co-founder Gordon Moore predicted in 1965 that the number of transistors per silicon chip would double every two years. This came to be known as Moore´s Law which has been proven accurate for the last fifty years. Many scientists argue that the law is soon to be broken because of physical limitations. The end of Moore´s law would mean a stagnation in computer processing and power and could cause econo ...
Read more

›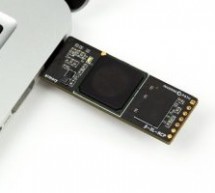 An open source USB stick computer for security applications. The USB Armory is full-blown computer (800MHz ARM® processor, 512MB RAM) in a tiny form factor (65mm x 19mm x 6mm USB stick) designed from the ground up with information security applications in mind. Not only does the USB Armory have native support for many Linux distributions, it also has a completely open hardware design and a breakout prototyp ...
Read more

›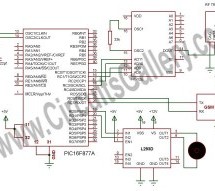 After a short break, we're back to the DIY robot projects series and I am sure you'll love this one too. Before that I suggest you to go through all our earlier simple robotics projects for engineering students as well. This time, major difference is the added security to access the robot; you can control the robot only after you speak your password. The robot can move in four directions and can be controll ...
Read more

›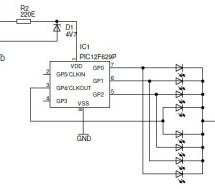 This knight rider light computer is a successor of my first version of the Knight Rider. This version is much smaller and justifies the use of a microcontroller. The project is based on the PIC 12F629 microcontroller. The hardware part Unlike my previous project this light computer is build around the PIC12F629: a microcontroller with only 8 pins. It is shipped in a DIL-8 housing. An external clock is not n ...
Read more

›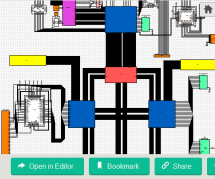 This circuit is designed for dedicated graphic display applications. It shows the basic configuration of personal computer hardware and functions. It is a generic type of a processing unit that handles display and improves image quality. It also manages data transfer from flash drives and other serial devices such as computer mouse and keyboard. The design is comprised of different parts that serve differen ...
Read more

›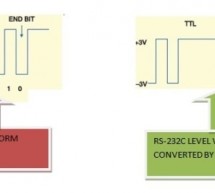 Here is a simple project on How to transmit serial data to pc using built in usart(universal Syncronous-Asyncronous receiver transmitter)of PIC 16f877 microcontroller. The data Transmitted by PIC microcontroller is received by computer through its (Serial)DB-9 Port and is displayed on Hyperterminal window. Since microcontrollers works on TTL  wave form and standard PC(Personal Computers) works on RS-232 wav ...
Read more

›
$15.00 BASIC Computer? Imagine a microcontroller that you can connect a serial terminal up to to get an ok prompt? What would happen if you changed one of the control registers can I see the effect straight away? Is it really possible to download programs onto this chip from the Internet and run them? Can I create a program and have it run at reset? Do I only need a serial link and two capacitors to get the ...
Read more

›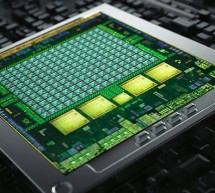 Three US companies are proposing to meet the growing data processing demands of cloud-based computing and online gaming by connecting up thousands of graphics processors in 'supercomputers'. Graphics processor firm Nvidia is working with IDT and Orange Silicon Valley to develop a scalable, low-latency cluster of up to 2,000 Tegra K1 mobile processors. For connecting the processors, the system uses RapidIO i ...
Read more

›