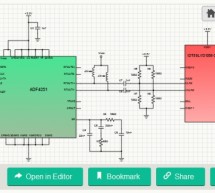 In digital electronics, fan-out is defined as the number of gate inputs that the output of a single logic gate can feed. It is very important in digital systems for a single logic gate to drive other gates or devices. In this case, a buffer can be used between the logic gate and the devices it will drive. Clock buffer is also called as fan-out buffer. The IDT clock buffer clock divider and clock multiplexer ...
Read more

›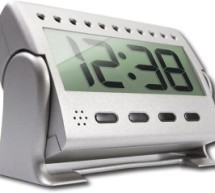 This PIC16F877 microcontroller tutorial answers the question, " How to implement a controllable digital clock using PIC16F877 ? " Using PIC16 simulator (Proteus) you can verify this digital clock code and change it according to your needs. Using three push buttons (As shown in figure below) you can adjust time as you desire. This code is written in C language using MPLAB with HI-TECH C compiler. You can dow ...
Read more

›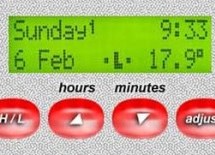 Always at the right time your house on temperature This project make use of a PIC16F648(A) and a DCF77 receiver from Conrad (Orderno. 64 11 38) With DCF77 runs the clock from the thermostat always on the right time. Synchronizing isn't necessary anymore. The temperaturesensor is a DS1820 or DS18B20 and on a HD44780 (or compatible) 2x16 LC-Display becomes day, date, time, temperature (with 0.1°C precision) a ...
Read more

›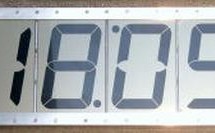 The time keeping is provided by DS3231 RTC chip with an integrated high accuracy (± 5ppm) MEMS crystal. This makes PCB design very simple, as one does not need to take care on special traces design around the crystal. The chip is powered via the VBAT pin with VCC pin being grounded. This way its drawn current is minimum. The RTC chip is equipped with a temperature sensor, which is not used in the current de ...
Read more

›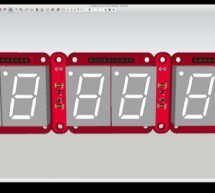 Since it was one of the first things I ever built, I decided to put it in an enclosure of its own and consider it too as a finished product. The problem was that the prototype never ran properly. It worked, just not as well as it should. Needless to say, I tried to fix it in the way of an Arduino upgrade. On paper everything should run perfectly, but in the real world, it just doesn't. The clock bounces all ...
Read more

›
New Earth Time (NET) digital clock in recycled retro-modern case Ever get confused by GMT, or just wish you had a cooler way to keep track of time?  Build a New Earth Time clock!  Using a PIC microcontroller, some code, and a couple discrete parts, you too can have a unique timekeeping device to keep on your desk. New Earth Time (NET) is an idea for a global time standard.  Like Greenwich Mean Time (GMT), i ...
Read more

›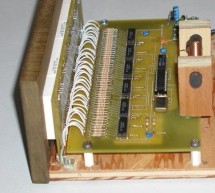 Introduction There are many DIY versions of WWVB clock designs available on the web. Commercial "atomic" clocks are inexpensive and widely available, but I wanted to try my hand at designing one to gain insight into WWVB reception and to learn a little about programming a PIC microcontroller. My version is not the simplest available, but it works well and I think it offers a few unique features. WWVB Clock ...
Read more

›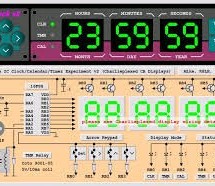 Making A Real Time Clock (RTC) is simple if you use a helper chip such as a DS1307 because you do not need to keep track of the length of each month or account for leap years. It is all done for you, plus you get the benefit of a battery back up system that means it won't lose the data or time when you turn off main power. This PIC project uses an I2C (or IIC) Real Time Clock IC (DS1307) and a four digit se ...
Read more

›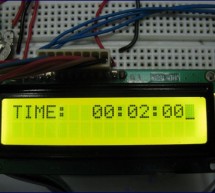 A Digital Clock can be made easily by using PIC Microcontroller, DS1307 and a 16*2 LCD. I have already posted about Interfacing DS1307 RTC with PIC Microcontroller. The DS1307 RTC can work either in 24-hour mode or 12-hour mode with AM/PM indicator. It automatically adjusts for months fewer than 31 days including leap year compensation up to year 2100.  DS1307 comes with built-in power sensing circuit which ...
Read more

›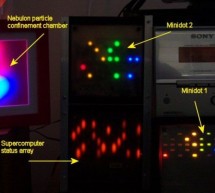 Minidot 2 - The holoclock Well maybe holoclock is a little bit inaccurate....it does use holographic dispersion film on the front to give a bit of depth. Basicaly this instructable is an update to my previous Minidot located here: http://www.instructables.com/id/EEGLXQCSKIEP2876EE/ and re-using a lot of code and circuitry from my Microdot located here: http://www.instructables.com/id/EWM2OIT78OERWHR38Z/ Eag ...
Read more

›