Synchronous four-switch buck-boost controller suits transport and medical use A 150V high efficiency four-switch synchronous buck-boost DC/DC controller, the LTC3777, by Analog Devices operates from input voltages above, below or equal to the regulated output voltage and had an efficiency of up to 99 per cent. The Power by Linear DC/DC controller has an input voltage of 4.5 to 150V and operates from a high ...
Read more

›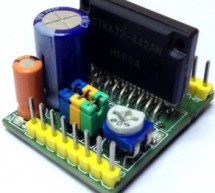 Unipolar stepper motor driver can drive unipolar motor up to 3.5A and supply range 10 To 50V DC. The board has been designed using STK672-442AEN IC.  The STK672-442AN is a hybrid IC for use as a unipolar, 2-phase stepper motor driver with PWM current control and Micro-stepping. Features Supply Up to 50V DC Input Logic Supply 5V DC Input Load Current 3.5Amps Stepper Motor: 5 Wires, 6 Wires, 8 Wires (Unipolar ...
Read more

›
This post shows how to make a real time clock and calendar using PIC16F84 and DS3231 RTC. The DS3231 uses I2C protocol to interface with the master device which is in this example the PIC16F84A MCU. In this project software I2C is used because the PIC16F84A MCU has no hardware I2C module. Hardware Required: PIC16F84A microcontroller 1602 LCD screen 8MHz crystal oscillator 2 x 22pF ceramic capacitor 10K ohm ...
Read more

›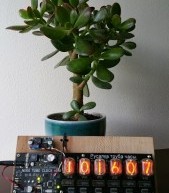 If you've poked around the internets where electronics hobbyists collect, it is likely that you are acutely aware of our incontrovertible affinity for building timekeeping clocks.  It is similarly unlikely that you have been able to evade the plenitude of nixie tube based projects.  There is a reason for this. Nixie tubes are cool.  They have great aesthetic appeal with their difficult-to-photograph, warm o ...
Read more

›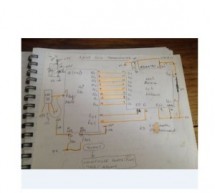 I got to thinking that an interest in hi-fi can be a bit geek ( in a good way ) so I thought one of my latest geek projects might be of interest to some of you. You could build the project 'as is' without learning embedded C programming or you could use the project as a spring board to extra geekiness and weekend fun – I'll leave that to you Learning embedded C can be hugely rewarding and creative. The tool ...
Read more

›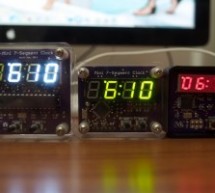 While I waited for the Mini 7-Segment Clock v3 PCBs to arrive, I got to work on designing an enclosure. First, I exported the PCB from EAGLE to SketchUp. I then assembled a complete 3D model with all the necessary components. With the 3D model complete, I could then design an enclosure to house the PCB and know exactly what it's going to look like before printing it. I even incorporated a little cable strai ...
Read more

›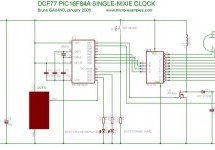 Here is the nixie clock ! PIC16F84A microcontroller Single-digit Nixie, sequential hours, minutes and seconds display DCF-77 atomic clock, with automatic or manual time set-up high voltage power supply for Nixie with only 4 components 24 hours cycle programmable extinction time no MikroC compiler licence needed ! This project will show you how to drive a nixie tube display with a PIC16F84A simple microcontr ...
Read more

›
Introduction There are many DIY versions of WWVB clock designs available on the web. Commercial "atomic" clocks are inexpensive and widely available, but I wanted to try my hand at designing one to gain insight into WWVB reception and to learn a little about programming a PIC microcontroller. My version is not the simplest available, but it works well and I think it offers a few unique features. WWVB Clock ...
Read more

›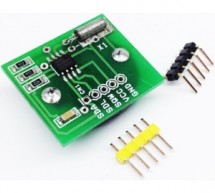 The module based on DS1307, The DS1307 serial real-time clock (RTC) is a low-power, full binary-coded decimal (BCD) clock/calendar plus 56 bytes of NV SRAM. Address and data are transferred serially through an I²C, bidirectional bus. The clock/calendar provides seconds, minutes, hours, day, date, month, and year information. The end of the month date is automatically adjusted for months with fewer than 31 d ...
Read more

›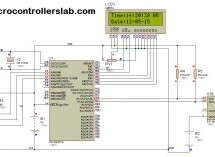 igital clock using ds1307 and pic16f877a microcontroller is designed in this project. Digital clock using ds1307 displays time and date on LCD. PIC16F877A microcontroller is used to design digital clock. I2C communication protocol is used to read time and date from digital clock ds1307. PIC16F877A microcontroller is interfaced with LCD to display time and date. Digital clock ds107 use I2C serial communicati ...
Read more

›