The module based on DS1307, The DS1307 serial real-time clock (RTC) is a low-power, full binary-coded decimal (BCD) clock/calendar plus 56 bytes of NV SRAM. Address and data are transferred serially through an I²C, bidirectional bus. The clock/calendar provides seconds, minutes, hours, day, date, month, and year information. The end of the month date is automatically adjusted for months with fewer than 31 d ...
Read more

›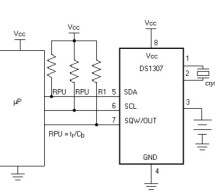 igital clock using ds1307 and pic16f877a microcontroller is designed in this project. Digital clock using ds1307 displays time and date on LCD. PIC16F877A microcontroller is used to design digital clock. I2C communication protocol is used to read time and date from digital clock ds1307. PIC16F877A microcontroller is interfaced with LCD to display time and date. Digital clock ds107 use I2C serial communicati ...
Read more

›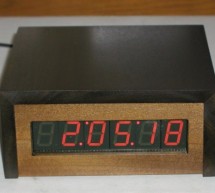 Introduction There are many DIY versions of WWVB clock designs available on the web. Commercial "atomic" clocks are inexpensive and widely available, but I wanted to try my hand at designing one to gain insight into WWVB reception and to learn a little about programming a PIC microcontroller. My version is not the simplest available, but it works well and I think it offers a few unique features. WWVB Clock ...
Read more

›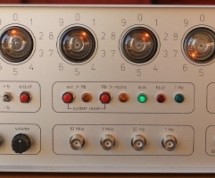 Introduction In the 1970s I worked for a while for the UK Atomic Energy Authority (UKAEA) at a site in Winfrith, Dorset. Amongst a lot of other interesting work, I used a gamma ray density gauge that amounted to a caesium-137 source, in its castle and collimator, the target (various), a sodium iodide detector (from memory), a photomultiplier and a series of counters using dekatrons. Having spent hours takin ...
Read more

›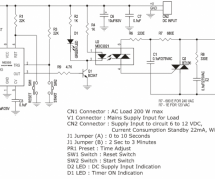 Classic AC 230 V Timer project can be used in all application requiring a timer of up-to 3 Minutes to operate or control any AC mains load of up-to 200 Watts.  This project is based on the Classic 555 Timer IC, triggering a TRIAC.  Input and Output is Optically Isolated. Specifications Supply input 12 VDC Mains supply input 240 VAC or 120 VAC ( Read Note for 120V/230V AC) Output: up-to 200 Watt Optically is ...
Read more

›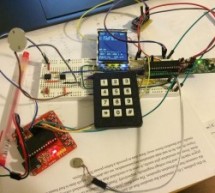 This project is aimed to design a 'Sleep and Wake-up Assistant'. Different from a normal alarm clocks which can only make noise, this alarm clock is designed to wake up a person in a comfortable and effective way by involving sound, light stimulation, motion detection and vibration. The functions of this alarm system are: ( i ). This system has an LED light. Before the user sleep in the night, the LED can b ...
Read more

›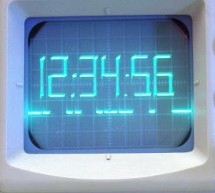 For those are not into electronics, you must know that an oscilloscope has basically only one timebase to move the spot horizontally from left to right with the same intensity. The vertical deviation is function to the input voltage. You understand immediately that you can't directly display 7 segment digits, because you can't move the spot from right to left. By using X/Y mode, where the spot is controlled ...
Read more

›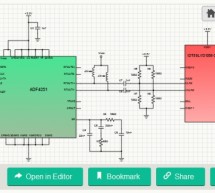 In digital electronics, fan-out is defined as the number of gate inputs that the output of a single logic gate can feed. It is very important in digital systems for a single logic gate to drive other gates or devices. In this case, a buffer can be used between the logic gate and the devices it will drive. Clock buffer is also called as fan-out buffer. The IDT clock buffer clock divider and clock multiplexer ...
Read more

›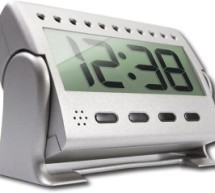 This PIC16F877 microcontroller tutorial answers the question, " How to implement a controllable digital clock using PIC16F877 ? " Using PIC16 simulator (Proteus) you can verify this digital clock code and change it according to your needs. Using three push buttons (As shown in figure below) you can adjust time as you desire. This code is written in C language using MPLAB with HI-TECH C compiler. You can dow ...
Read more

›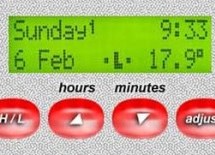 Always at the right time your house on temperature This project make use of a PIC16F648(A) and a DCF77 receiver from Conrad (Orderno. 64 11 38) With DCF77 runs the clock from the thermostat always on the right time. Synchronizing isn't necessary anymore. The temperaturesensor is a DS1820 or DS18B20 and on a HD44780 (or compatible) 2x16 LC-Display becomes day, date, time, temperature (with 0.1°C precision) a ...
Read more

›