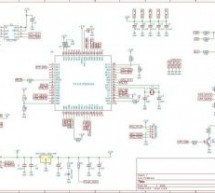 Previously, I made a Pickit 3 clone – (See previous Blog Post). It works well, but I have often wondered just how little of its circuitry was needed to program and debug the boards I make. For instance – I primarily use the newer 3.3V PIC32 processors, so I really don't need the ability to alter the voltage like the standard Pickit 3 can. I also have no real need for programming on the go, or even to provid ...
Read more

›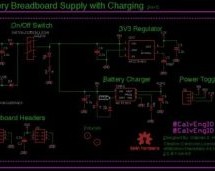 Orlando Hoilett from Calvary Engineering LLC designed a  versatile Li-Po battery breadboard power supply and wrote an Instructables on it. This power supply outputs 3.3V to the breadboard and takes input from a single-cell LiPo battery. The breadboard power supply also has the ability to charge the battery without needing to separate it from the circuit board. More importantly, this project is licensed unde ...
Read more

›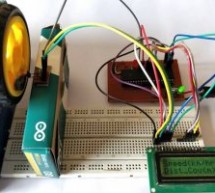 Digital Speedometer and Odometer Circuit using PIC Microcontroller Measuring the speed/rpm of a Vehicle or a motor has always been a fascinating project for us to try. So, in this project we are going to build one using the Industrial ready PIC microcontrollers. We will use a piece of magnet and a Hall Sensor to measure the speed. There are other ways/sensors to measure the speed but, using a hall sensor is ...
Read more

›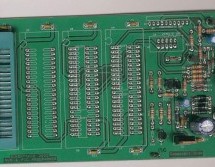 Comments: All resistors are 1/4W.The circuit is powered by 9...15V DC or AC. When In Circuit Programming (ISP) connectors are used, is possible the programmer to be powered from target's power source. Diodes D2 and D6 protect the regulator LM7805, when target's power is used. ' XTAL JUMP ' is used to cut XTAL when the AVR has internal RC oscillator enabled. 'FAMILY JUMP' is used to select which ATMEL's fami ...
Read more

›
We are now in the fourth part of the microcontroller tutorial. We have a microcontroller circuit diagram ready. It's time to make a circuit board. I love this part. This is the "magical" step that takes the idea we started with and turns it into something real. But let's recap. So far we have learned: Part 1: What is a microcontroller? Part 2: How to choose your microcontroller? Part 3: How to design a circ ...
Read more

›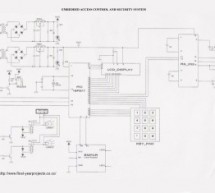 Analogue electronics, digital circuits and microcontrollers simulation, all in one. Another free Espresso-based minimisation tool. PLD and FPGA project flow Electronics circuit diagrams and projects based on microcontroller. 8051-BASED EEPROM MICROCONTROLLERS. HUM-FREE BATTERY ELIMINATOR Please I need a circuit diagram of a speed checker on highway with full project report write up, and all the construction ...
Read more

›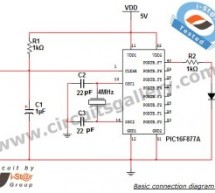 What is a pic microcontroller? The PIC microcontroller is a low cost 'computers on a chip' manufactured by Microchip. They allow electronic designers and hobbyists impart intelligence and logic to a single chip for special purpose applications and products. The PIC microcontroller programming is done using the popular software 'Mikro C'. This powerful yet easy to program into a 40-pin package is upwards com ...
Read more

›
Description The MAX98355A/MAX98355B are digital pulse-code modulation (PCM) input Class D power amplifiers that provide Class AB audio performance with Class D efficiency. These ICs offer five selectable gain settings (3dB, 6dB, 9dB, 12dB, and 15dB) set by a single gain-select input (GAIN). The digital audio interface is highly flexible with the MAX98355A supporting I²S data and the MAX98355B supporting lef ...
Read more

›
I have just begun in the world of micro-controllers, and the first micro-controller. I chose to work with was the PIC from Microchip. The PIC I am using is the PIC16F877A. I am using MPLAP IDE and HI-TECH C. I am trying to make an extremely simple program that turns on an LED. This is the code I am using: #include<htc.h> #define _XTAL_FREQ 8000000 __CONFIG(UNPROTECT & PWRTDIS & WDTDIS & HS ...
Read more

›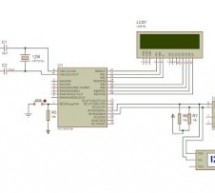 This tutorial will help you to interface DS1307 RTC with PIC16F877 Microcontroller. The project is compiled in CCS Compiler and simulated with Proteus. The Real Time Clock is interfaced with PIC controller via I2C. I2C is a 2 wire communication protocol. I2C is used for moving data from one device to another simply and quickly. It is a serial, synchronous, Bi-Directional protocol, the data is synchronised   ...
Read more

›