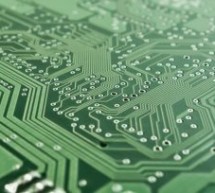 The quest for making low cost printed circuit boards is one that will always keep on going and it is not going to stop here. Customers, engineers, makers, are looking for low cost printed circuit board manufacturers for their PCB needs but also a reliable one as well. It is a task to find a low-cost service or better still a cheap service and a different thing to find a reliable service. Most of the time, t ...
Read more

›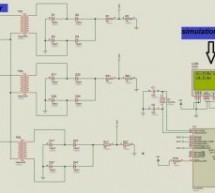 Three phase voltage measurement using pic microcontroller project: Hi everyone I hope you are fine and doing well. In this tutorial you will learn about how to measure three phase voltage using pic microcontroller. Three phase voltage measurement has many applications in power as well as electronics field. Three phase voltage measurement system is used to measure voltage of three phase transmission lines, t ...
Read more

›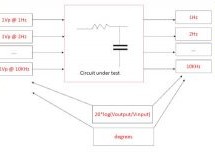 Introduction Frequency domain analysis is very important to know more about any system/ circuit or transfer function that we deal with. And the first thought comes to our mind about frequency domain analysis is "Bode plot". Bode plot is a combination plot of magnitude and phase difference of output vs. input of a cosine wave of single frequency, when it is applied to a circuit. Each of these cosine wave (si ...
Read more

›
Hello friends, hope you all are fine and enjoying good health. Today I am posting the next part of Proteus tutorial which is Interfacing of LCD with PIC Microcontroller. . In the previous post of this tutorial, we have seen the basics of Proteus and discussed various functions of Proteus ISIS. If you are new to Proteus then I would recommend that before starting this tutorial, you should first read the firs ...
Read more

›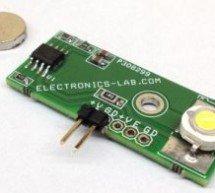 Contact-less controlled automatic wardrobe light turns on the LED when you open the wardrobe door. Τhe project is based on Hall effect IC including LED driver and tiny magnet. Board doesn't require any mechanical switch. When magnet is close to the board, LED is off, when you open the wardrobe door magnet goes far from hall IC and its turn on the LED, the IC also has special features like soft start and sof ...
Read more

›
Previously, I made a Pickit 3 clone – (See previous Blog Post). It works well, but I have often wondered just how little of its circuitry was needed to program and debug the boards I make. For instance – I primarily use the newer 3.3V PIC32 processors, so I really don't need the ability to alter the voltage like the standard Pickit 3 can. I also have no real need for programming on the go, or even to provid ...
Read more

›
Orlando Hoilett from Calvary Engineering LLC designed a  versatile Li-Po battery breadboard power supply and wrote an Instructables on it. This power supply outputs 3.3V to the breadboard and takes input from a single-cell LiPo battery. The breadboard power supply also has the ability to charge the battery without needing to separate it from the circuit board. More importantly, this project is licensed unde ...
Read more

›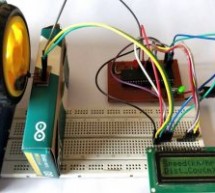 Digital Speedometer and Odometer Circuit using PIC Microcontroller Measuring the speed/rpm of a Vehicle or a motor has always been a fascinating project for us to try. So, in this project we are going to build one using the Industrial ready PIC microcontrollers. We will use a piece of magnet and a Hall Sensor to measure the speed. There are other ways/sensors to measure the speed but, using a hall sensor is ...
Read more

›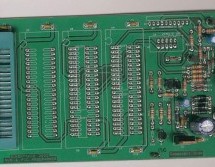 Comments: All resistors are 1/4W.The circuit is powered by 9...15V DC or AC. When In Circuit Programming (ISP) connectors are used, is possible the programmer to be powered from target's power source. Diodes D2 and D6 protect the regulator LM7805, when target's power is used. ' XTAL JUMP ' is used to cut XTAL when the AVR has internal RC oscillator enabled. 'FAMILY JUMP' is used to select which ATMEL's fami ...
Read more

›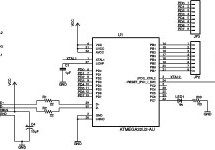 We are now in the fourth part of the microcontroller tutorial. We have a microcontroller circuit diagram ready. It's time to make a circuit board. I love this part. This is the "magical" step that takes the idea we started with and turns it into something real. But let's recap. So far we have learned: Part 1: What is a microcontroller? Part 2: How to choose your microcontroller? Part 3: How to design a circ ...
Read more

›