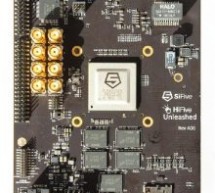 RISC-V is an open specification of an Instruction Set Architecture (ISA). That is, it describes the way in which software talks to an underlying processor – just like the x86 ISA for Intel/AMD processors and the ARM ISA for ARMprocessors. Unlike those, however, the RISC-V ISA is open so that anyone can build a processor that supports it. Just as Linux revolutionize the software world, RISC-V could create a ...
Read more

›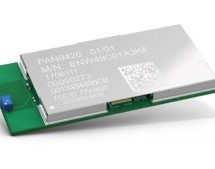 Building an Internet of Things infrastructure most times depends upon the wireless connectivity, but there are many options for wireless and not every device is IP addressable – a requisite feature for IoT. There are many wireless interface options, Wi-Fi, Bluetooth Low Energy (BLE), ZigBee, Z-Wave, Lora, RFID and Satellite, each with their own unique balance of power, range, data rates, mesh networking, in ...
Read more

›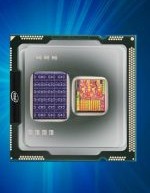 Intel has developed a first-of-its-kind self-learning neuromorphic chip – codenamed Loihi. It mimics the animal brain functions by learning to operate based on various modes of feedback from the environment. Unlike convolutional neural network (CNN) and other deep learning processors, Intel's Loihi uses an asynchronous spiking model to mimic neuron and synapse behavior in a much closer analog to animal brai ...
Read more

›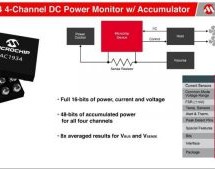 Microchip recently developed a precision power-and-energy-monitoring chip – PAC1934. The PAC1934 is a four channel power/energy monitor with current sensor amplifier and bus voltage monitors that feed high-resolution ADC. It works in conjunction with a Microchip software driver that is fully compatible with the Energy Estimation Engine (E3) built into the Windows 10 operating system. The whole setup provide ...
Read more

›
Intel's first product was not a processor, but a memory chip: the 31011 RAM chip, released in April 1969. This chip held just 64 bits of data (equivalent to 8 letters or 16 digits) and had the steep price tag of $99.50.2 The chip's capacity was way too small to replace core memory, the dominant storage technology at the time, which stored bits in tiny magnetized ferrite cores. However, the 3101 performed at ...
Read more

›
The 74181 ALU (arithmetic/logic unit) chip powered many of the minicomputers of the 1970s: it provided fast 4-bit arithmetic and logic functions, and could be combined to handle larger words, making it a key part of many CPUs. But if you look at the chip more closely, there are a few mysteries. It implements addition, subtraction, and the Boolean functions you'd expect, but why does it provide several bizar ...
Read more

›
Description The TPS65090A is a single chip Power Management ICs for portable applications consisting of a battery charger with power path management for a dual or triple Li-Ion or Li-Polymer cell battery pack. The charger can be directly connected to an external wall adapter. Three highly efficient step-down converters are targeted for providing a fixed 5 V system voltage, a fixed 3.3 V system voltag ...
Read more

›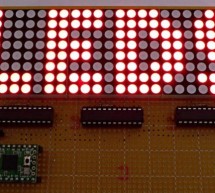 This project is pretty cool for a few reasons, and driving a huge LED matrix with a single 8-bit controller is just one of them. The idea was born when I bought 120 LEDs of the wrong type, and decided to do something with them. With that many LEDs, there are only a few things you can do, and a matrix is the natural first-place-winner in the competition of those ideas. One of the LEDs did not work, so a 12x1 ...
Read more

›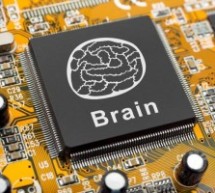 Description The PS25401A is an ultra high impedance non-contact solid state electric potential sensor. It can be used to detect field disturbance due to the movement of a near-by object. This functionality can be employed in a range of applications including security motion sensors and non-contact electric switches for lighting, door opening, toys etc The device uses active feedback techniques to both lower ...
Read more

›
Linear Technology has put the whole of a supercapacitor power back-up system on one chip. Rated at 2A, it will back-up a voltage rail (Vsys) between 1.71 and 5.25V. Key to the chip, called LTC3110, is a 1.2MHz four-switch bi-directional dc-dc converter that both charges the capacitor and can also extract almost all of the energy remaining in it – as it keeps on switching until the capacitor has only 100mV l ...
Read more

›