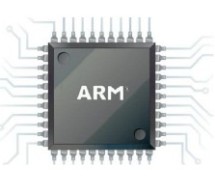 Description The TPS65090A is a single chip Power Management ICs for portable applications consisting of a battery charger with power path management for a dual or triple Li-Ion or Li-Polymer cell battery pack. The charger can be directly connected to an external wall adapter. Three highly efficient step-down converters are targeted for providing a fixed 5 V system voltage, a fixed 3.3 V system voltag ...
Read more

›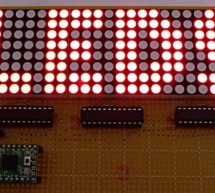 This project is pretty cool for a few reasons, and driving a huge LED matrix with a single 8-bit controller is just one of them. The idea was born when I bought 120 LEDs of the wrong type, and decided to do something with them. With that many LEDs, there are only a few things you can do, and a matrix is the natural first-place-winner in the competition of those ideas. One of the LEDs did not work, so a 12x1 ...
Read more

›
Description The PS25401A is an ultra high impedance non-contact solid state electric potential sensor. It can be used to detect field disturbance due to the movement of a near-by object. This functionality can be employed in a range of applications including security motion sensors and non-contact electric switches for lighting, door opening, toys etc The device uses active feedback techniques to both lower ...
Read more

›
Linear Technology has put the whole of a supercapacitor power back-up system on one chip. Rated at 2A, it will back-up a voltage rail (Vsys) between 1.71 and 5.25V. Key to the chip, called LTC3110, is a 1.2MHz four-switch bi-directional dc-dc converter that both charges the capacitor and can also extract almost all of the energy remaining in it – as it keeps on switching until the capacitor has only 100mV l ...
Read more

›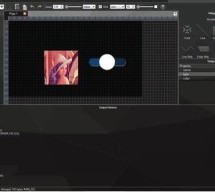 Bringing more comprehensive support to its Embedded Video Engine (EVE) product offering, FTDI Chip introduces EVE Screen Designer – which is available to download for free. Suitable for use with Windows 7 and above, the development suite enables the creation of advanced human machine interfaces (HMIs), via EVE's  object-oriented approach, without any understanding of EVE display lists. This makes it more ac ...
Read more

›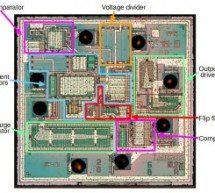 This article explains how the LMC555 timer chip works, from the tiny transistors and resistors on the silicon chip, to the functional units such as comparators and current mirrors that make it work. The popular 555 timer integrated circuit is said to be the world's best-selling integrated circuit with billions sold since it was designed in 1970 by analog IC wizard Hans Camenzind[1]. The LMC555 is a low-powe ...
Read more

›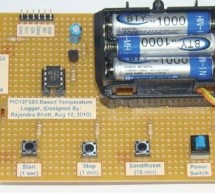 Introduction A data logger is a device that records measurements over time. The measurements could be any physical variable like temperature, pressure, voltage, humidity, etc. This project describes how to build a mini logger that records surrounding temperature values. It has following features: - Uses just one 8?pin chip, so very compact size circuit. - Temperature range: 0 to +125°C. - Can store up to 25 ...
Read more

›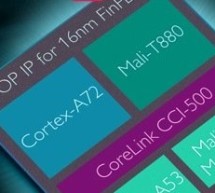 MediaTek expects to see the first smartphone with a mobile processor it has designed based on an ARM Cortex-A72 dual core processor before the end of the year. MediaTek of Taiwan is believed to be the first chip firm to see first silicon of the new 64-bit processor, which will give mobiles PC-class performance for the first. Mobile World Congress: Your Electronics Weekly guide » This will be one of the firs ...
Read more

›
Given how important chips are to modern society EVERYONE should understand and appreciate how they are made.  Every field has its own set of terms, jargon, and acronyms (engineers love acronyms!). As you would expect, chip design is no different. If you are new to chip design, it might take you a few days to read through the Wikipedia entries for each one of these 200 topics. If you are interested in actual ...
Read more

›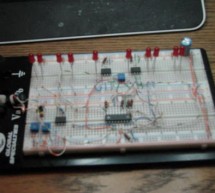 In a previous article I described how I designed the circuitry to control functions of the asparagus harvester.  After bread boarding up a test circuit and doing some initial programming I decided a re-do was in order. I found I had a lot of unnecessary redundancy and I also decided to put the air regulation function on a separate chip from the main controller chip.  I did so because I want the air regulati ...
Read more

›