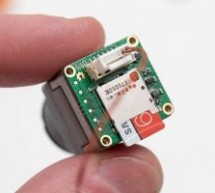 DESCRIPTION A small PCB designed to attach to the backside of the FLIR Boson Thermal Camera. The PCB facilitates configuration of the camera along with capturing data to an SD card. This project is mostly an exercise in project-based learning. Instead of researching and reading about FPGAs, I want to create a project actually using them. Of course, this means that I'll likely get things wrong, but that's ju ...
Read more

›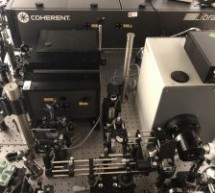 Light moving in vacuum is the fastest thing in the universe. Scientists have tried many times before to catch it on the move with some success. This time a new equipment built by Caltech scientists pulls down a mind-blowing 10 trillion frames per second, meaning it can capture light as it travels along, and also they are working to make it a hundred times faster. Understanding how light moves through a medi ...
Read more

›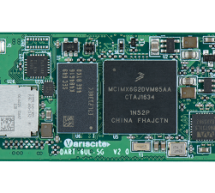 Variscite is releasing another pin-compatible version of their 50 x 25mm DART-6UL computer-on-module. This time it will be loaded with NXP's headless new i.MX6 ULZ variant of the single Cortex-A7 core i.MX6 UL. This yet unnamed module lacks display or LAN support. It is described as "a native solution for headless Linux-based embedded products such as IoT devices and smart home sensors requiring low power, ...
Read more

›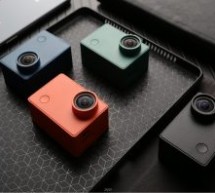 Action cameras are becoming a buzz in the last few years, and the likes of GoPro have become the face of this emerging market, just like the way the iPhone was the default standard for the smartphone industry, GoPro camera has been the go-to camera for the Action camera industry. Despite the awesomeness of Action cameras, they usually come with one major limiting factor which is the cost. The likes of GoPro ...
Read more

›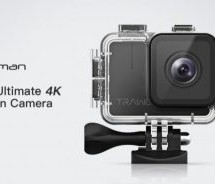 Life is full of adventures. The best way to preserve your memories is to capture them exactly as they are and one of the best ways to capture them is with action cameras. Action cameras can go beyond your average camera, or your high-end smartphone would dare to. With their rugged and waterproof designs they can endure the rigors and extremes of any adventure. The GoPro Cameras especially the GoPro Hero fam ...
Read more

›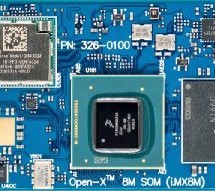 The Canada based company Intrinsyc has announced the Open-X 8M System on Module (SOM) a month ago. Now Open-X 8M is followed up with a Mini-ITX form factor Open-X 8M Development Kit build. The kit includes a GbE port, dual USB 3.0 ports, M2 expansion, and much more user-friendly features. The Open-X 8M SOM can run Linux and Android 8.0 on the high-end Quad model of the i.MX8M, the same model used by most of ...
Read more

›
If you are still on the lookout for a system-on-module based on Rockchip RK3399, then another SoM to put for consideration is the OpenEmbed em3399. OpenEmbed has launched their first system-on-module referred to as the em3399 SoM board and even comes with an optional "emPAC-RK3399-EVB" evaluation board. The em3399 SoM supports 2GB to 4GB DDR3L RAM and 16GB to 128GB eMMC 5.1. It provides support for HDMI 2.0 ...
Read more

›
Smartphone microscope as the name implies is basically a microscope which is compatible with a user's smartphone. They mostly made up of a soft pliable lens and uses the smartphone's camera. Smartphone microscopes have been in existence before, they are based on the use of external LEDs and usually get powered from an external source, these attachments have been quite larger and more cumbersome than the pho ...
Read more

›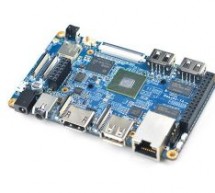 FriendlyARM released a new member to NanoPC family. NanoPC-T3. It's a powerful board for $75 (without shipping). The NanoPC-T3 Plus octa-core single board computer is designed and developed for professional and enterprise users. It uses the Samsung Octa-Core Cortex-A53 S5P6818 SoC. Compared to the FriendlyELEC NanoPC-T2 the NanoPC-T3 Plus not only has all the T2's interfaces and ports but also has a more po ...
Read more

›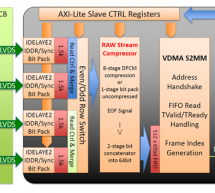 Now this post will be for some serious stuff involving video compression. Early this year I decided to make a lossless compression IP core for my camera in case one day I make it for video. And because it's for video, the compression has to be stream operable and real time. That means, you cannot save it to DDR ram and do random lookup during compression. JPEG needs to at least buffer 8 rows as it does comp ...
Read more

›