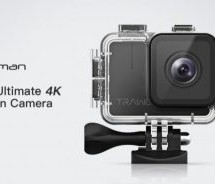 Life is full of adventures. The best way to preserve your memories is to capture them exactly as they are and one of the best ways to capture them is with action cameras. Action cameras can go beyond your average camera, or your high-end smartphone would dare to. With their rugged and waterproof designs they can endure the rigors and extremes of any adventure. The GoPro Cameras especially the GoPro Hero fam ...
Read more

›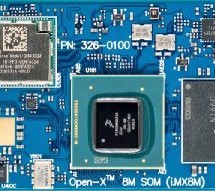 The Canada based company Intrinsyc has announced the Open-X 8M System on Module (SOM) a month ago. Now Open-X 8M is followed up with a Mini-ITX form factor Open-X 8M Development Kit build. The kit includes a GbE port, dual USB 3.0 ports, M2 expansion, and much more user-friendly features. The Open-X 8M SOM can run Linux and Android 8.0 on the high-end Quad model of the i.MX8M, the same model used by most of ...
Read more

›
If you are still on the lookout for a system-on-module based on Rockchip RK3399, then another SoM to put for consideration is the OpenEmbed em3399. OpenEmbed has launched their first system-on-module referred to as the em3399 SoM board and even comes with an optional "emPAC-RK3399-EVB" evaluation board. The em3399 SoM supports 2GB to 4GB DDR3L RAM and 16GB to 128GB eMMC 5.1. It provides support for HDMI 2.0 ...
Read more

›
Smartphone microscope as the name implies is basically a microscope which is compatible with a user's smartphone. They mostly made up of a soft pliable lens and uses the smartphone's camera. Smartphone microscopes have been in existence before, they are based on the use of external LEDs and usually get powered from an external source, these attachments have been quite larger and more cumbersome than the pho ...
Read more

›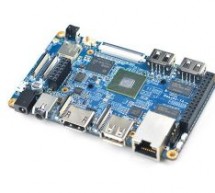 FriendlyARM released a new member to NanoPC family. NanoPC-T3. It's a powerful board for $75 (without shipping). The NanoPC-T3 Plus octa-core single board computer is designed and developed for professional and enterprise users. It uses the Samsung Octa-Core Cortex-A53 S5P6818 SoC. Compared to the FriendlyELEC NanoPC-T2 the NanoPC-T3 Plus not only has all the T2's interfaces and ports but also has a more po ...
Read more

›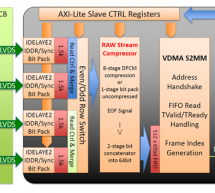 Now this post will be for some serious stuff involving video compression. Early this year I decided to make a lossless compression IP core for my camera in case one day I make it for video. And because it's for video, the compression has to be stream operable and real time. That means, you cannot save it to DDR ram and do random lookup during compression. JPEG needs to at least buffer 8 rows as it does comp ...
Read more

›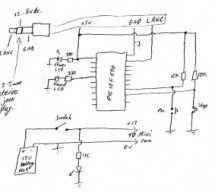 Cheap PIC controlled Helmet Camera using Sony LANC (Good for Extreme Sports) This Instructable will show you how to make a cheap Helmet Camera which can be controlled via a remote so your main camera can stay safely in your ruck sack. The controller can be attatched to one of the shoulder straps of you ruck sack, and will allow you to Record and Stop the camera as well as being able to switch the 'bullet' c ...
Read more

›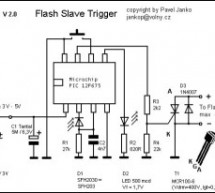 The synchronizer ensures a contact-free, optical synchronization of external photographic flashguns. The triggering of the external flash is derived from embedded flashes of a camera. It can be used for both digital and "analogous" cameras or for a remote synchronization of the actual flash units. Its use is optimal especially with digital cameras (DC), where extraordinary adaptability for different systems ...
Read more

›
Introduction I have always been fascinated by photographs about lightnings. While it is relatively easily to put a lightning strike in any photograph using image editing techniques :) I still prefer the real thing. Since photography is a hobby of mine, I wanted to be able to photograph lightnings. However, when I tried to do it without any specialized equipment, I didn't have much success. Reading a bit abo ...
Read more

›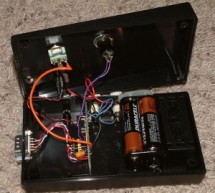 This device will trigger a camera or flash unit to automatically take a picture when an object (target) enters a specific location. It uses two, crossed infrared light beams to detect the presence of the target and close a relay that trips the camera or flash unit. Response time is about 2 ms from detection to relay closure, so if your camera doesn't have long shutter-lag, it will capture even fast moving t ...
Read more

›