This PIC microcontroller based RC driver is able to control 4 RC Servo by on board independent 4 potentiometer , 4X3PIN header for RC servo interface, screw terminal for supply input, on board power LED, optional 4X3PIN header connector for external potentiometer. Features Microcontroller based design for greater flexibility and ease of control Individual servo controlled via onboard preset or external pote ...
Read more

›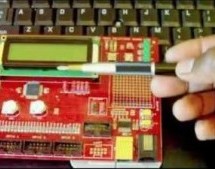 EQ PIC DEVELOPMENT BOARD. ON-BOARD MODULES. HOW TO CREATE A PROJECT IN MPLAB X AND DOWNLOAD THE CODE ONTO THE EQ PIC DEVELOPMENT BOARD USING A BOOTLOADER. Ghana movies HOW TO CREATE A PROJECT IN MPLAB X AND DOWNLOAD THE HEX FILE ONTO THE EQ PIC DEVELOPMENT BOARD USING A BOOTLOADER. ...
Read more

›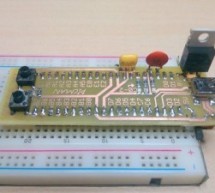 For a long time now I've been wanting to make my own microcontroller-based prototyping board. My original motivation was the unjustified high costs for even the simplest boards (a basic Arduino for $30 - why???) and the challenge of designing something that anyone can make at home within a few hours, with parts that can be cheaply obtained on eBay. Eventually, I came up with the PICMAN. It is: Based on Micr ...
Read more

›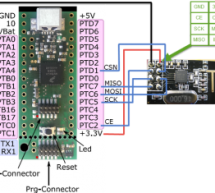 Alternatively, a USB CDC or UART (Serial) connection can be used. I'm not going much into details how to use the nRF24L01+, RNet and all the other components. Check the links at the end of this article for more details. Summary With this project I have the tinyK20 board enabled with 2.4 GHz wireless connectivity for less than $3 using the Nordic Semiconductor nRF24L01+ transceiver. I plan to use this in one ...
Read more

›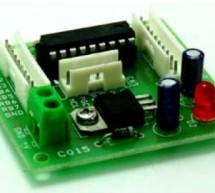 Description This project is a versatile, configurable, and cost effective development board available for the 16F628A or other 18 PIN Microcontroller from Microchip. The board has simplest form with all the Port pins terminating in a Relimate connector (Header Connector) for easy connection to the outside world. Some of the key benefits of this Development board are : 1.    Well Marked ICSP connecter for ea ...
Read more

›
A LOT OF POWER IN A TINY FOOTPRINT. Smaller than a standard playing card, the DragonBoard™ 410c packs a lot in a tiny footprint, including a quad-core 1.2Ghz Snapdragon 410 processor, 1GB RAM, 8GB eMMC storage, Wifi, GPS, and Bluetooth. A PLATFORM BUILT FOR ANY PROJECT The DragonBoard™ 410c offers a fully integrated solution of hardware and software that is designed to erase technical limitations and offer ...
Read more

›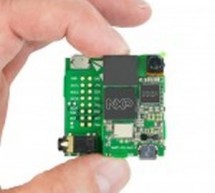 Established companies and emerging start-ups are putting a stake in the Internet of Things ground, an opportunity with estimates of 50 billion devices connected by 2020. Standing in the way for many companies is the increasing complexity of technology inside connected devices. Shortened design cycles further fuel pressure felt by designers — the shelf-life of an IoT device is similar to a smart phone, from ...
Read more

›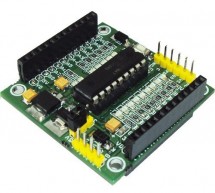 The PIC 18 PIN (DIP) Development / Evaluations Board demonstrates the capabilities of Microchip's 8-bit microcontrollers, specifically, 18 Pin PIC16F1847. It can be used as a standalone demonstration board with a programmed part. With this board you can develop and prototype with all Microchip's 18 PIN PIC microcontrollers. The board has a Reset switch and status LEDs. On board 3.3 V and 5V DC regulators al ...
Read more

›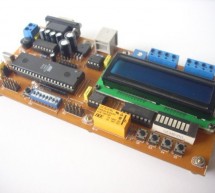 Introduction There are some 89Sxx development board, here is another one. I have designed this single side development board to be used as a tool for learning MCS-51 Microcontrollers, and for easy microcontroller project development. The 89Sxx development board features : 89Sxx 40-DIL based design, 89S51/52/53 In System Programming (ISP) through the 6-pin header RS-232 and RS-485 serial port (shared pin) fo ...
Read more

›
"Ready for PIC" is one of MikroElektronika's compact prototyping boards for 28 and 40 pin PIC microcontrollers. The board comes with PIC16F887 microcontroller which is preprogrammed with an UART bootloader firmware and thus eliminates the need of an external programmer. The on-board USB-UART module allows the serial data transfer between the PIC and a PC using an USB cable. It has also got a reasonable size ...
Read more

›