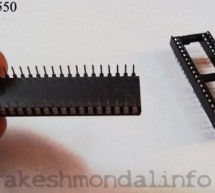 C# Software Application and Firmware for PIC18F4550 Board To continue further with this project you would need to download my version of Firmware to control 6 LED's and a Software application which is written in C# sharp, a project file has been also enclosed with the download files given below. Download the software, firmware and the drivers for this board according to your operating system. Upload the fir ...
Read more

›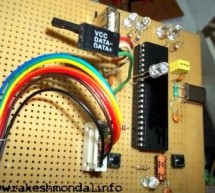 PIC18F4550 USB DEMO INTERFACE BOARD PROJECT This project / USB hardware is quiet easy to make at home with few components, this piece of hardware will be detected by your computer like any other external device once it's completed. This is a Simple USB demo interface development board project and demonstrate excellent USB interface to Microcontroller. This is my first project in this website. It is a USB de ...
Read more

›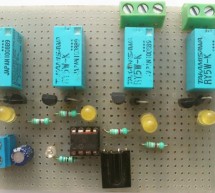 Introduction  This little project will demonstrate how you can use your old NEC IR protocol based TV,DVD or VCR remote control to control you home appliances like fan bulb or virtually anything. Consumer IR protocols There are a number of consumer Infrared protocols out there and they have been used for every single purpose possible i guess, like PDA laptops and other consumer appliances. RC-5 & RC-6 by ...
Read more

›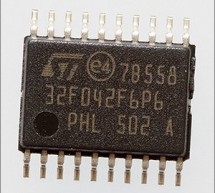 It's been a while since I posted a new article, a delay at least partly due to me herniating a disc in my neck which left me completely unable to look downwards for any length of time and as you'll know all too well you can't work on circuit boards without peering down at them. Look after your neck and back folks, and I mean that seriously. Well I'm back now and I've got a lot of ideas for articles s ...
Read more

›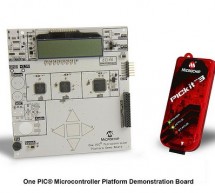 One PIC Microcontroller Platform Development Board Develop firmware using Microchip's 8/16/32-bit PIC® Microcontrollers all on one board! Each device comes preprogrammed with firmware to operate the LCD, LED and capacitive touch pads. In addition to three PIC® Microcontrollers, this board also has a dedicated Real-Time Calendar Clock circuit and is able to run from a single AAA Ultimate Lithium batte ...
Read more

›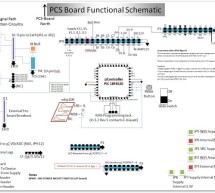 Gen 3.2 General                           Microservers, Vexcel Microservers, Quick Reference, Data Acquisition, Middleware Components                   GPS, SBC Configuration                   Microserver, SBC, SD Card, Power Operation                       Communication Protocol (SBC <--> uc), SBC Operations, Agent Operation (background)   Task Manager "milo", config files, MACRO Microcontroller     ...
Read more

›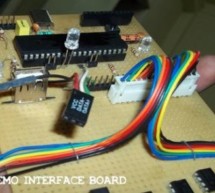 USB Interface Development Board Tutorial -1 STAGE/PART-1 MAKING OF THE MAIN CIRCUIT BOARD CONTROL YOUR DEVICES FROM COMPUTER USING USB PORT – pic18f4550 + MPLAB IDE INTRODUCTION ( USB PROJECT) : STEP 1 This project demonstrates a computer control interface using a USB Board. (USB INTERFACE PROJECT). This tutorial will show you a simple way to control some device like led, motors and other devices with compu ...
Read more

›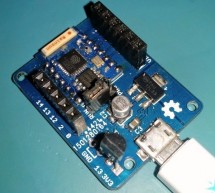 This is a small dev board I designed to make experimenting with and deploying the ESP8266 ESP-03 modules a bit easier. As well as breaking out all the pins to 2.54mm headers it has a position to fit either a DS18B20 temperature sensor or a DHT22 temperature/humidity sensor plus the required pull up resistor. It can be powered from 3.3V or 5V+* if the regulator is fitted and there is a footprint for a micro ...
Read more

›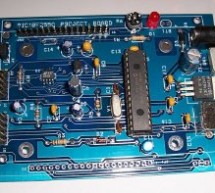 The new PIC18F2550 Project Board was designed as the development platform for student projects. The board features MCU: PIC18F2550 with external xtal, ADC: one channel 0-2.5V sigma-delta converter, Linear Technology LTC2400/LTC2420, 6-channal 10-bit ADC 0-5V, Display: Two connectors for text LCD or GLCD, USB: onchip USB port with type B connector, Power supply: onboard low dropout regulator, rechargeable ba ...
Read more

›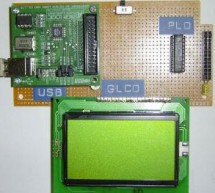 Simple expansion board for 8051SBC provides easy USB port and graphic LCD interface. I am planing to design the x86 board for some of my application that needs more computing capability. One of the feature that I need to add to the x86 board is USB port. I found the ASIC that enables 8-bit MCU to interface USB easily from Future Technology Devices International: FTDI. The USB controller chip is FT245BM. For ...
Read more

›