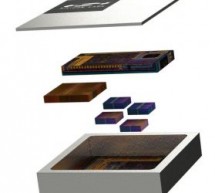 Acknowledged as the UK's leading source of advanced embedded technology, Solid State Supplies Ltd. now offers the world's smallest Bluetooth® Low Energy (BLE) SiP module from Silicon Labs. With a package size of 6.5mm x 6.5mm x 1.4mm the BGM11S Blue Gecko SiP (System in Package) module targets applications where ultra-small size, reliable high performance RF, low power consumption, full modular certificatio ...
Read more

›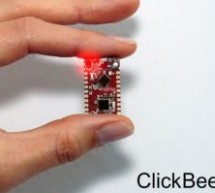 Adding components from Ambiq Micro and Talent Highland, Fujitsu Electronics Europe has increased its Bluetooth Low Energy portfolio. The additional products offer customers high integration, low power consumption and flexibility, says Fujitsu Electronics Europe (FEE), and it has produced the ClickBeetle reference platform (pictured) to facilitate the integration of Bluetooth Low Energy products into applica ...
Read more

›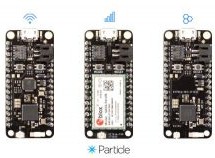 Particle, which has been known for its collection of  IoT focused development boards, and its Internet of Things (IoT) platform (Particle Cloud) has launched a new set of mesh network-enabled IoT development kits called Particle Mesh. Particle Mesh is expected to provide developers more insight into implementing mesh networking technology. They help to collect sensor data, exchange local messages, and share ...
Read more

›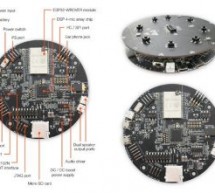 Voice Assistants are becoming more widely accepted, devices like Amazon Echo, Sonos On, and Google Home devices are seeing the larger market share. The mounting interest in voice assistants and voice-activated platforms is leading to new ways of communicating, and in theory, creating additional channels to drive revenue. It's estimated that 30% of searches will be done without a screen in the next years, th ...
Read more

›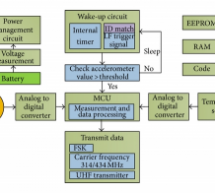 A tyre pressure monitoring system (TPMS) aims to monitor air pressure on various automotive systems. The most common TPMS sensors mainly use sub-GHz radio standards to transfer information to the vehicle's computer. There are two different types: direct (dTPMS) and indirect (iTPMS). The use of bluetooth low energy (BLE) connectivity makes it possible offering a high performance. All information will be disp ...
Read more

›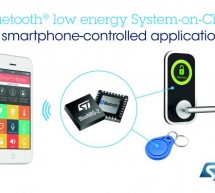 Introducing its latest-generation Bluetooth Low Energy (BLE) System-on-Chip, ST Microelectronics hghlights low power, small size, and high performance to enable widespread deployment of energy-conscious, space-constrained applications with BLE connectivity. The device provides state-of-the-art security and is Bluetooth 5.0-certified ST uses an ARM Cortex-M0 core to provide low-power, extremely efficient, 32 ...
Read more

›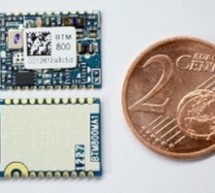 Keyboard, display, sensor or other device can be connected by means of Bluetooth modules even without cables. Many times, it´s more practical to have devices interconnected wirelessly. Whether we need a simpler transfer of values from some sensor or a more complicated data communication between two devices, Bluetooth modules will manage it without a long development. Bluetooth technology with their range of ...
Read more

›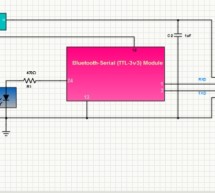 Ham radio is a popular hobby and service in which a licensed amateur radio operator explores communications equipment. Typical ham radios do not have bluetooth support, which may be hassle for some. None of the transceiver manufacturers are providing a wireless interface. However, with this ham radio bluetooth interface, communicating and listening to other entity would be easier. The device uses Bluetooth ...
Read more

›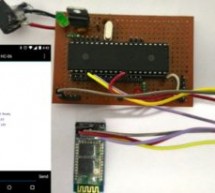 In this tutorial we will learn How to make out PIC projects wireless by interfacing a Bluetooth Module (HC-06). In our previous tutorial we have already learnt How to use USART module in our PIC Microcontroller and established communication between PIC and Computer. If you are an absolute beginner then check here for our all the PIC Tutorials, where we have started from the scratch, like learning MPLAB and ...
Read more

›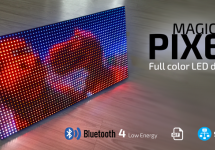 MAGIC PIXEL Magic Pixel is a universal and handy Bluetooth LED display, which we've been developing with focus on ease of use and effectivity. It can be used for displaying advertisement, information or just for fun. Magic Pixel is an ideal solution where effective and dynamic visualization of information is required. With its thin profile and matte black front panel Magic Pixel looks unsuspicious, but its ...
Read more

›