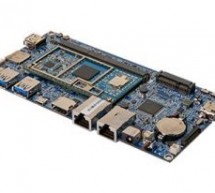 VIA Technologies known for its array of embedded boards and solutions has announced the release of a Linux Board Support Package (BSP) based on the Yocto 2.0.3 for the VIA SOM-9×20 module. The VIA SOM 9×20 module was custom designed and meant for the Android platform and so migrating to a Linux framework was something that was inevitable and less tedious to achieve as compared to migrating to a different fr ...
Read more

›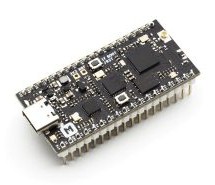 Bluetooth Low Energy and the Internet of things is believed to be the perfect matchmaking. Even though Bluetooth doesn't necessary gives devices the ability to connect to the Internet they still have so much capacity. The Bluetooth Low Energy enabled solutions will increase the functionality of IoT Systems, by creating a reliable framework and efficient connectivity for the devices. Devices can use BLE to c ...
Read more

›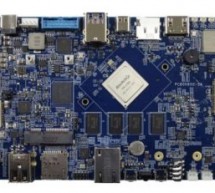 Taiwan-based ICNexus' latest entry with Rockchip RK3399 SoC, SBC3100 joins the growing list of high-end SBCs. It features the high-end SoC to provide an extensive feature list. However, it is not publicly priced and appears to be a proprietary product, such as Aaeon's Pico-ITX based RICO-3399. ICNexus announced the SBC3100 back in 2017, the SBC3100 was showcased at last week's Computex show in Taipei. The b ...
Read more

›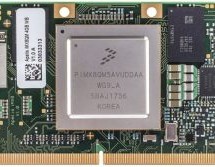 Toradex, a Swiss embedded technology firm announced the world's first embedded board built on NXP's i.MX8M QuadMax back in Mar. 2017. Recently, Toradex has opened early access for selected customers to the SODIMM-style Apalis iMX8 module. A sign-up form offers the potential for newcomers to get an early look. This new Linux powered, wireless-enabled Apalis iMX8 uses the QuadMax, which is the most powerful i ...
Read more

›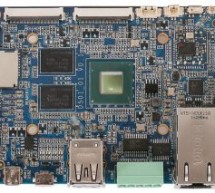 Ohio based company, Estone Technology (AKA Habey) has updated the product page for the new EMB-2610 Pico-ITX SBC. The EMB-2610 follows earlier Habey Pico-ITX SBCs such as last year's i.MX6 UL powered EMB-2200 and i.MX6 based EMB-2230. This time Estone has used a 14nm Intel Atom SoC. Rather than going with Apollo Lake, they used the quad-core, 1.92GHz Atom x5-Z8350 from the Cherry Trail family that tried but ...
Read more

›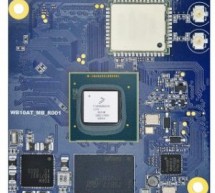 Earlier this month, Google released Android Things 1.0 and announced many consumer products that will ship in the coming months based on the stripped-down, IoT-oriented Android variant. Google uncovered four ARM-based production boards for Android Things 1.0: Innocomm's i.MX8M based on WB10-AT, Intrinsyc's Open-Q 212A and Open-Q 624A, based on the Snapdragon 212 and 634, respectively, and the MediaTek MT851 ...
Read more

›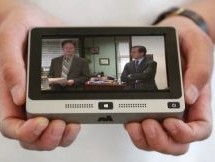 Change is constant and accepted by most people if not all. The Evolution of the digital computer has been continuous, technological advancement brought minicomputers, microcomputers, and even notepads. It also brought the invention of smartphones and tablets, but all these gadgets which have been in existence have different issues such as size, weight, ability to carry out specific functions well and many m ...
Read more

›
Bringing the industry's lowest power Bluetooth® low energy technology to IoT with a highly flexible multi-protocol 2,4 GHz radio RSL10 from ON Semiconductor. RSL10 is a multi-protocol Bluetooth 5 certified radio System on Chip (SoC) which brings ultra-low-power wireless technology to IoT. Offering the industry's lowest power consumption, RSL10 helps provide devices like heart rate monitors with advanced wir ...
Read more

›
Octavo Systems back in 2017 released their OSD335x-SM System-In-Package device, a powerful ARM Cortex®-A8 SIP-based package. The OSD335x-SM was a device of its class, measured at just 21mm x 21mm, and the OSD335x-SM is the smallest AM335x processor-based module on the market today that still allows complete access to all the AM335x device I/Os including PRUs. The OSD335x-SM helps in removing the need for DD ...
Read more

›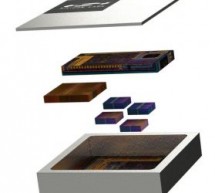 Acknowledged as the UK's leading source of advanced embedded technology, Solid State Supplies Ltd. now offers the world's smallest Bluetooth® Low Energy (BLE) SiP module from Silicon Labs. With a package size of 6.5mm x 6.5mm x 1.4mm the BGM11S Blue Gecko SiP (System in Package) module targets applications where ultra-small size, reliable high performance RF, low power consumption, full modular certificatio ...
Read more

›