In this tutorial we will learn How to make out PIC projects wireless by interfacing a Bluetooth Module (HC-06). In our previous tutorial we have already learnt How to use USART module in our PIC Microcontroller and established communication between PIC and Computer. If you are an absolute beginner then check here for our all the PIC Tutorials, where we have started from the scratch, like learning MPLAB and ...
Read more

›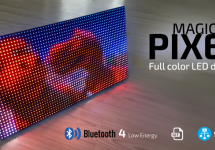 MAGIC PIXEL Magic Pixel is a universal and handy Bluetooth LED display, which we've been developing with focus on ease of use and effectivity. It can be used for displaying advertisement, information or just for fun. Magic Pixel is an ideal solution where effective and dynamic visualization of information is required. With its thin profile and matte black front panel Magic Pixel looks unsuspicious, but its ...
Read more

›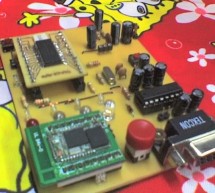 The microcontroller used is 0822 zilog encore! 8k series (soic,28pin) as shown on the figure. Is a programmable microcontroller, the functions used are the GPIO and the UART of the chip. GPIO is used on led indicators, and the UART is used for giving and reading AT COMMANDS to control the Bluetooth device. [caption id="attachment_12686" align="aligncenter" width="640"] Controller board (1st board)[/caption] ...
Read more

›
Last year I started a project to convert my (then) four-year old's busted Radio Controlled (RC) car into Bluetooth controlled one which could be driven using a smart phone or tablet. The original car, modeled after a "Fast and Furious" Nissan Silvia, was a pretty basic RC with 2-channel on-off (non-proportional) style controls, and while Micah enjoyed playing with it I thought it might be nice to pimp it ou ...
Read more

›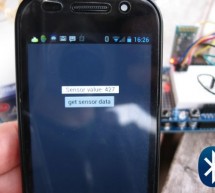 Having had a bit of an unproductive Easter break I think it's about time I got back to posting the concluding details of how the transmitter for the Bluetooth RC was implemented. I built the PIC-based motor and servo controller before acquiring the BlueSMiRF module so initially I wrote the following simple Python script based on the PyGame module to control the board via the direct (wired) serial connection ...
Read more

›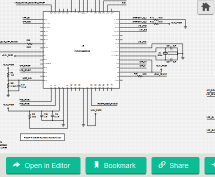 The DM320018 PIC32 bluetooth starter kit comes with demonstration code that allows it to communicate with smart devices that are bluetooth enabled. It features the PIC32MX270F256D MCU for central processing and the FLC-BTM805 dual-mode Bluetooth HCI module. The kit also contains Cree high output multi-color LED, three standard single color LEDs for display, five push buttons for user defined inputs, integra ...
Read more

›
Last time we had a project on Arduino robots with Bluetooth and Android, and in that one our readers Mr. Paul asked how he can make an obstacle avoidance robot. So today I came up with another engineering project for electronics and communication students, Android and Bluetooth controlled robot using PIC Microcontroller with object detecting capability. After installing MikroElectron's Robot Control App fro ...
Read more

›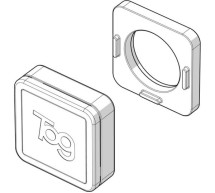 Control your Bluetooth enabled devices with this open-source button that is only slightly larger than a micro SD card. Tog can remotely control Bluetooth enabled devices such as smart phones, laptops, lights, locks and much more. When you press Tog it will wake up and communicate with your phone to execute pre-assigned actions. Tog ships with the ability to activate Siri/Google or take a picture on your sma ...
Read more

›
In this tutorial I'm going to be showing you how you can send voltage values to your pc using a Pic chip, Wiimote, and Autoit3 scripting language. The process works by wiring a pic chip to the button pads of a wiimote. Then using the pic chips Analog to Digital Converter, we obtain a 10bit binary value. We will then send that value to Autoit in the form of button presses using the wiimote as a data interfac ...
Read more

›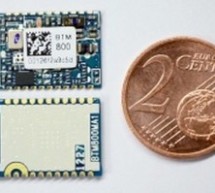 Keyboard, display, sensor or other device can be connected by means of Bluetooth modules even without cables. Many times, it´s more practical to have devices interconnected wirelessly. Whether we need a simpler transfer of values from some sensor or a more complicated data communication between two devices, Bluetooth modules will manage it without a long development. Bluetooth technology with their range of ...
Read more

›