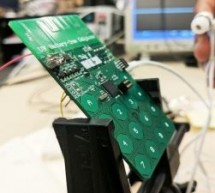 "Hello, hello. I am calling from a battery-free phone." Vamsi Talla's words in a cluttered lab at the University of Washington in Seattle are barely audible through pops and static. But the fact they can be heard at all, on a nearby Android smartphone, is revolutionary, because Talla's own cell phone has no battery at all. It draws what little power it needs from thin air. The prototype cell phone is the cu ...
Read more

›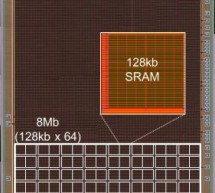 Renesas Electronics Corporation announced the successful development of a new low-power SRAM circuit technology that achieves a record ultra-low power consumption of 13.7 nW/Mbitin standby mode. The prototype SRAM also achieves a high-speed readout time of 1.8 ns during active operation. Renesas Electronics applied its 65nm node silicon on thin buried oxide(SOTB) process to develop this record-creating SRAM ...
Read more

›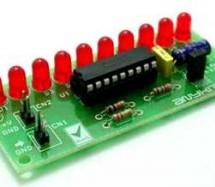 This project is a NiCad-NiMh Battery Monitor based on LM3914 IC DESCRIPTION The simple project can be used as test gear. Its easy way to monitor the battery voltages, especially dry cell, NICAD, NIMH, supply up to 1.5 Voltage. Battery Monitor range 0.15V to 1.5V. The project is built around Texas instruments LM3914, The LM3914 senses the voltage levels of the battery and drives the 10 light emitting diodes ...
Read more

›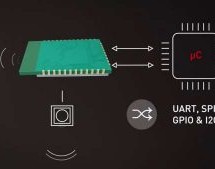 The Calypso Wi-Fi Module is offered in 19 × 27.5 × 4 mm dimensions and can be operated in -40 to +85°C temperature range. It supports IPv4, IPv6 and common network applications like SNTP, DHCP, MQTT, mDNS, and HTTP(S). The module features AT command interface that enables easy expansion of an embedded system. It comes with an on board antenna and tin-plated edges that allow module to be manually soldered fo ...
Read more

›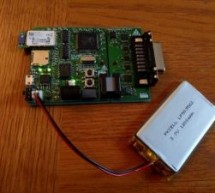 During the academic year of 2016-2017 at McMaster University, in conjunction with Dr. DeBruin, Christina Riczu, Thomas Phan and Emilie Corcoran, we developed a compact, battery powered, 12-lead electro-cardiogram. The project won 1st place in the biomedical category at the ECE Capstone Poster Day. The final report we handed in for the course is attached at the end of this post and includes background inform ...
Read more

›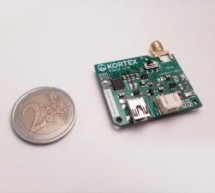 A Wi-Fi repeater is a device used to improve the coverage area of a WiFi network by amplifying existing WiFi signals and re-transmitting them. WiFi Repeaters undisputedly have quite some applications like for enhancing IoT applications connectivity, as a generic WiFi extender, ethical hacking, network security, packet sniffing, and much more. Most of the ones you see available don't come cheap and don't off ...
Read more

›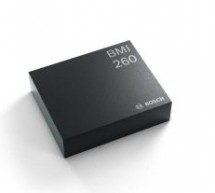 Bosch launches BMI260 family: new generation of IMUs optimized for smartphone applications. Improved accuracy at lower power consumption. Reutlingen, Germany – Bosch Sensortec launches the BMI260 family, a new generation of high-performance MEMS Inertial Measurement Units (IMUs) targeted at smartphone applications. The family comprises of three sensors – BMI260, BMI261 and BMI263 – which deliver an extensiv ...
Read more

›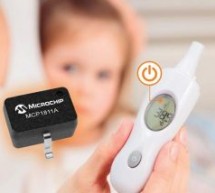 Extending battery life in portable devices up to four times longer than traditional ultra-low quiescent (Iq) LDOs, Microchip has announced a linear Low Dropout (LDO) regulator. With an ultra-low Iq of 250nA versus the approximate 1uA operation of traditional devices, the MCP1811 LDO reduces quiescent current to save battery life, enabling end-users to recharge or replace batteries less often. The minimised ...
Read more

›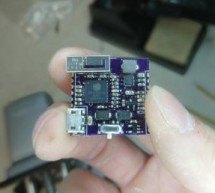 uMesh I've been working on an ESP32 module. Part of the problem I've been seeing with inexpensive IoT dev boards, is that the design around the power system hasn't been very good. Here's my attempt to fix that. This is a battery-ready module with a proper lithium battery charge circuit, lithium battery protection circuit, power supply, and antenna, all in a 1 inch by 1 inch package. The goal is to have a ti ...
Read more

›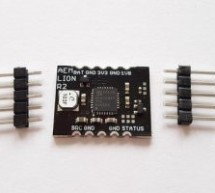 The AEMLION is a 0.8x0.6 inch (20x15mm) PCB with the AEM10941 Solar Harvesting IC from E-peas. It efficiently converts solar energy into Li-ion battery charge, it even works with indoor light. It features 3.3V and 1.8V regulated outputs that are enabled when the battery has useful charge and a low battery warning that informs the user of impending shutdown when the battery runs low. It easily integrates int ...
Read more

›