Linear Voltage Regulator The power supply runs on a linear voltage regulator built on discrete components. The design of the linear regulator was inspired by the user Amspire from the EEVblog forum. The basic idea is that the Q1 pass transistor and U5A op amp act in a classic voltage regulating loop. U5A gets feedback from the output voltage and acts on Q1 in such a way that the output voltage equals the re ...
Read more

›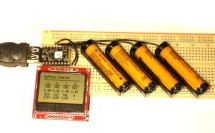 Many AA or AAA battery chargers charge batteries in pairs, but plenty of devices use 1 or 3 batteries, meaning that some of your batteries get overcharged and some get undercharged. NiCd and NiMH batteries also benefit from an occasional full discharge, which most normal battery chargers won't do. If you're anything like me you'll end up with a lot of rechargeable batteries, none of which end up being charg ...
Read more

›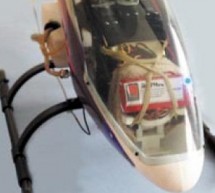 I've had good cause to be reading and perusing a few old Circuit Cellar articles every day for the past several weeks. We're preparing the upcoming 25th anniversary issue of Circuit Cellar, and part of the process is reviewing the company's archives back to the first issue. As I read through Circuit Cellar 143 (2002) the other day I thought, why wait until the end of the year to expose our readers to such i ...
Read more

›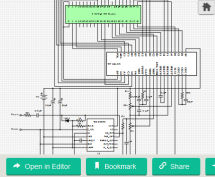 The circuit is a simple digital frequency meter that is made of a frequency-to-voltage converter and an analog-to-digital display converter that can be operated from a single 9-volt battery. The TC7126 ADC generates the voltage required by the TC9400 FVC with internal regulators. The TC7126 is designed to directly drive a 3-1/2 digit, non-multiplexed LCD display so no digital conversion is required. The inp ...
Read more

›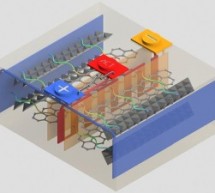 A new "all-climate" lithium-ion battery can rapidly heat itself to overcome freezing temperatures with little sacrifice in energy storage capacity and power, researchers say. This advance might enable applications for which high-performance batteries are needed in extremely cold temperatures, such as electric cars in cold climates, high-altitude drones, and space exploration. EC Power is now creating all-cl ...
Read more

›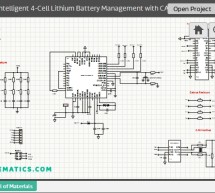 This design is a battery management circuit, which involves the use of CAN/LIN interface. The system addresses the matter about managing rechargeable batteries. This design features an 8-output hardware configurable, high side/low switch with 16-bit serial input control using the serial peripheral interface (SPI). Two of the outputs are directly controlled using a microcontroller which are applicable in pul ...
Read more

›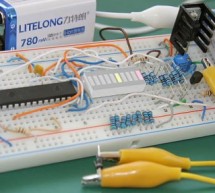 9 Volt batteries extensively used in various electronics measurement equipment. Powering these devices with  rechargeable batteries can be a cost effective solution. In this post a simple Lithium-ion 9 Volt Battery Charger design with overcharging protection will be presented. Charger is based on PIC16F876A microcontroller and uses its A/D module to monitor current flow into the battery.Number of required c ...
Read more

›
Although scientists are still working toward replacing lithium-ion (Li-ion) batteries with lithium-air (Li-air), or lithium-oxygen, batteries, researchers at the University of Cambridge have developed a lab-based demonstrator of such a battery. It is safe to say we still have another decade before we can begin to utilize such powerful batteries as scientists work to make sure it is stable enough for widespr ...
Read more

›
TI's new bq25890, bq25892, and bq25895 5A chargers with TI's MaxCharge™ technology charge your mobile device faster while keeping your device cooler. The switch-mode chargers can charge a 1-S Li-Ion cell to 80% capacity in 30 minutes, while traditional devices only reach 30%. The I2C-controlled chargers' high efficiency and thermal management result in the fastest, safest and coolest charging capability. Ke ...
Read more

›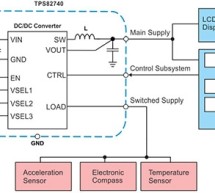 The wearables market is booming. Statistics aggregator web portal Statista, notes that the global market will be worth over $7 billion this year and $12.6 billion by 2018. Although the potential rewards are high, this is not an easy market to enter. Designing smart watches or fitness bracelets is tough; consumers expect lots of functionality, smartphone connectivity, compact form-factor, light weight, and l ...
Read more

›