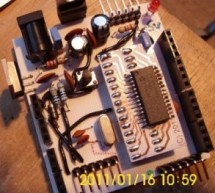 We've all done it – looked sideways with not a little envy at a range of add-ons for a power tool, and wished that they were available for the one we bought. There is no 'standard' footprint for a PIC Micro-controller development/experimental board. Vendors have chosen to provide their own 'take' in each case, and who can blame them, selling 'add-ons' for a proprietary board increases revenue streams. Given ...
Read more

›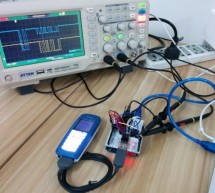 Anyone awake in the early 2000's knows the familiar shape of those candy bar style mobile phones. In the Shenzhen phone markets we see tons of them. Literally, there are tons of these phone passing through the markets every day. Some are resold while others are disassembled for parts and recycled. This is where all those cheap Nokia 3310/5110 LCD shields come from. It's great to see so much reuse and recycl ...
Read more

›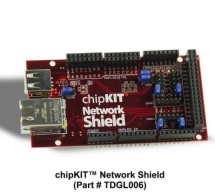 Microchip Technology Inc., a leading provider of microcontroller, analog and Flash-IP solutions, and Digilent, Inc. announced expanded capabilities for the 32-bit PIC32 microcontroller-based chipKIT™ Development Platform for the Arduino™ community. The chipKIT development platform is a 32-bit Arduino solution that enables hobbyists and academics to easily and inexpensively integrate electronics into their p ...
Read more

›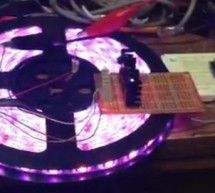 These are simple modules I made with a pic 12c508 microcontroller. I use them to create different effects. The Mosfets are capable of some decent curernt with very little heating. I have used these for sequential turn signals, flashing brake lights, alternating flashers, strobe effects for leds, fade in out for a dome light etc etc Step 1: Picking a Mosfet there are two ways to do this. Use P channel mosfet ...
Read more

›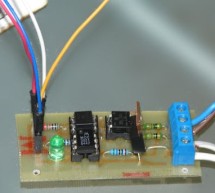 WARNING: Some people try to build this with an optocoupler with zerocrossing coz 'that is better' right? Some are even told in electronics shops it is better to use such an optocoupler. WRONG. This will only work with a random fire optocoupler: NOT igniting at zerocrossing is the principle of this dimmer. Switching an AC load with an Arduino is rather simpel: either a mechanical relay or a solid state relay ...
Read more

›
Arduino needs no introduction; it is an easy-to-use yet powerful open source embedded system development platform that has gained huge amount of popularity in past few years, specially among hobbyists. The standard hardware consists of an 8-bit Atmel AVR processor with on-board headers providing access to its I/O pins. The processor is pre-programmed with a serial bootloader that simplifies the uploading of ...
Read more

›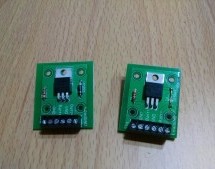 This is version 2.0 of the previously successful kickstarter project I launched last year.  I have a ton of these PCB boards left over and it got me thinking.  Why not find a P channel MOSFET with the same pinout and use it to control the direction of the motor also. I looked around and found the IRF5210.  I ordered up a batch and tested them out.  All thats left to do now is order a large quantity for the ...
Read more

›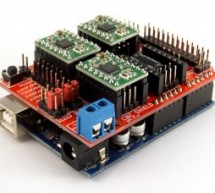 Do it yourself CNC projects are popping up everywhere and we decided that we wanted to contribute to the growth. Here are a few of our design goals: Modular Design – We wanted to do more than just keep cost down. We wanted things to be reusable and up-gradable. (Arduino , Individual Stepper Motor Drivers and more…) Compact Design – Squeezing a 4 axis design into a board the same size and Arduino Uno. Openso ...
Read more

›
HamShield lets your Arduino talk to far away people and things using powerful amateur radio bands! Best of all, the hardware and software is open source! With the power of Arduino, you can use the HamShield to build and invent amazing things in minutes! For more detail: HamShield for Arduino (VHF/UHF transceiver) ...
Read more

›
This tutorial provides a guide on how to set up an Arduino to measure the capacitance of a capacitor. This can be useful if the capacitor is unlabeled or if it is self-built. Capacitance is an object's ability to store an electric charge. Reasonably, this object is referred to as a capacitor. A capacitor that stores this charge in an electric field between two conductive plates is known as a parallel plate ...
Read more

›